What's the Best Choir VST? Your Top 5 Choices
Finding the best choir VST plugin can be a challenge.
There's a ton of choices but not all of them are good.
The point of this article is to simplify your buying choices so that you can find the best Choir plugin for your needs.
Let me know which plugin you are going with in the comment section below!
If you enjoy this article, please do us a big favor by sharing it on social media. Enjoy!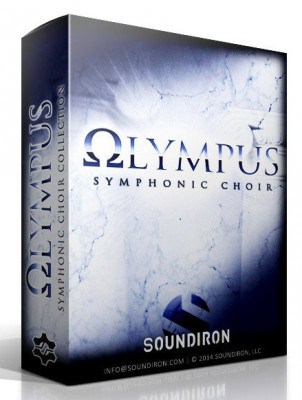 Olympus Symphonic Choir
Price: $356.85
The Olympus Symphonic Choir Collection is a fusion of the biggest choirs including Mars Men's and Venus Women's Choirs which are known for their excellence in sound.
Here are the specs of the collection:
6 Gigabytes worth of content,
41,821 samples in total,
229 nkm multi-instrumental banks,
699 nki instrument presets,
24 bit / 28kHz PCM wav format,
Kontakt 4 and Kontakt 5 formats,
Unlocked files for easy customization,
A bonus collection of drones, ambiences, textures and class impulses within every preset
The library contains some of the most complete, up-to-date and innate tracks that are filled with pure sonic power, that is hard to compete with.
The collection is packed with content that belongs to Latin, Russian as well as pure vowel culture. The articulations contained within it belong to marcatos, sustains, staccatos, falls, swells, clusters and other male soloists.
Furthermore, there's a wealth of handy FX and other sensational content that is essential for music production in the 21st century.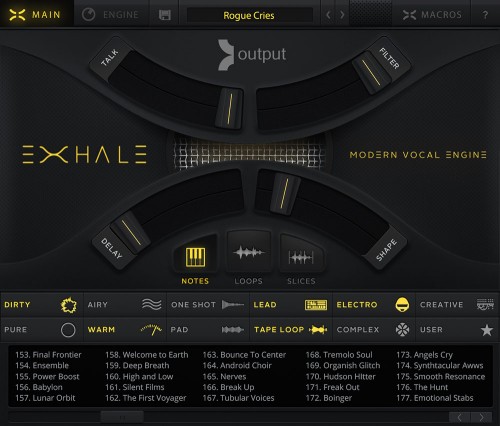 Exhale
Price: $212.57
Some call it the world's first Modern Vocal Engine, the Exhale is an engine designed for every music producer, composer or audiophile out there who wishes to keep himself within the pages of the world of creative music.
The specs of the collection are:
500 unique presets,
10 GB worth of raw material,
3 modes,
A bunch of custom FX presets,
NKS support,
Macro editing,
Custom macros,
Exhale has been developed with a few but very specific needs & demands in mind. Top industry producers have used their abilities to record actual singers in presence of their choirs. Next, these sounds were tweaked by the best in class audio designers for almost 6 months to bring out pitch-perfect sounds.
Finally, the sounds were crafted using an infinite amount of music gear that is out of the scope of this text with an extra focus on preserving the musicality.
The best thing about exhale is that it has been built from the ground up, and special attention has been paid to modulation, FX, pitch shifting and other technicalities.
Exhale has 3 models:
Notes for playing chromatic tracks,
Loops for looping vocal elements,
Slices for sliced vocal phrases,
Use all of them in conjunction and you'll have a seamless track for yourself and the world if you like.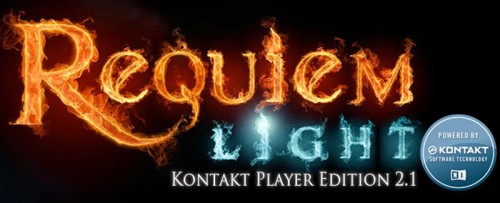 Requiem Light Player Edition
Price: $213.85
A professional choir library, the Requiem Light has been designed for music producers looking to make epic trailer tracks, normal soundtracks or symphonic recordings.
The specs are as follows:
28 GB worth of uncompressed content,
3969 samples,
24 bit/44.1 kHz ncw format samples,
Kontakt 4 lossless files,
A bonus collection of special FX presets and reverb impulses.
The library has been built by a team of a handpicked 40-member choir and was developed within one of the oldest cathedrals in San Francisco. After recording, the collection has been edited, mastered and retouched by professionals into a well-balanced library providing power, tone, depth and quality all at the same time.
The Requiem Light is surprisingly low when it comes to consuming system's resources yet delivers a punch similar to a high-end collection.
The collection contains polyphonic true legato, sustains, ultra-forte, staccatos, chromatic chants, demonic chants, or virtually everything you'll need to make an epic production.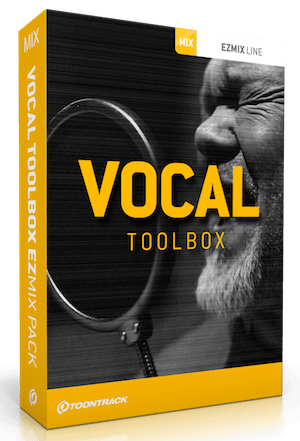 Vocal Toolbox EZmix Pack
Price: $45.00
The Vocal Toolbox EZmix Pack can easily be classified as the Swiss Army Knife of Vocal Productions.
The library packs anything that ranges within warm & up close presets to saturated lead vocal effects.
In order to produce great vocal sounds one has to understand the call for complicated signal chains that are filled with compression, reverb, delay, distortion and de-esser.
Producing seamless vocals and mixing them up without distorting them is one of the hardest job in the world and most significant stage in producing a mix.
Vocal Toolbox EZmix to the rescue!
You'll find anything and everything you need to make a matchless music production right from warm & up close presets to saturated settings.
Everything has been designed in a tip-top fashion, edited and remastered until the peak of perfection was reached.
Furthermore, the pack is great for starters as it doesn't really burn a hole in anyone's pocket giving them the ammunition they need to get a hold of the production world.
All in all, the Vocal Toolbox EZmix Pack is a bundle of creativity, efficiency and perfection.

Anatomy
Price: $99.00
Consider an infinite vortex of sound, filled with harmonious and mesmerizing vocals, impossible to match. That's what anatomy is.
Further categories within the 2 are:
Pads & leads,
Drum kits,
Body Percussion,
Foley & FX
Choirs
The music collection offers almost 800 of the most distinct and near-perfect music instruments that will twist & bend your creative side and come up with a physiological melody.
Anatomy's library has been filled with sounds that can seldom be found on other collections, all diverse, deep and rich in sonic textures.
The 800 instruments can be split into two categories, the first one of which is "Man". It is filled with hundreds of pads, leads, kits and effects that will truly get your creative juices flowing.
The next one, Machine is a collection of enchanted and manipulated interpretations that are synonymous to a bloodless feud of the future. Cyborgs, androids, funhouse anxiety, the experience is truly imaginative.
If you enjoyed this article, I'd appreciate if you'd share it on social media. It helps us out tremendously.
After going through all the choir collections, it is safe to say the Olympus Symphonic Choir is going to be your best option. It might have a slightly intimidating price tag, but it's worth every penny.
The collection is a highly sophisticated instrument that provides the producer with unparalleled control over your productions.
Advanced features are great for experienced users while the collection can be used by a novice user as well.
In addition, the specs are extremely impressive and offer features that are hard to counter in a similar price range.