Best EQ Plugins: Our Top 5 Choices for Equalizers
One of the most basic tools to process sound is the equalizer.
Since the norm of music production has been 'upgraded' from analog to digital, many exciting, technologically advanced, and affordable software plugins have appeared on the market. Each of these products has its own unique features.
An equalizer aids you in shaping a sound in a way that you see fit for the kind of music you are producing.
It adds character and depth to the instrument and the sound it creates. Here are some of our favorites from around the web: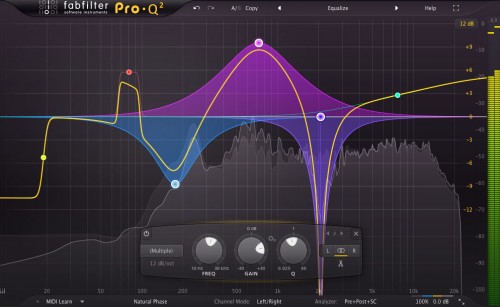 FabFilter Pro Q2
The highest possible sound quality with a very versatile interface can all be found in this highly compact equalizer.
FabFilter Pro Q2 is designed to let the user achieve a huge interactive display where different bands can be created and manipulated according to the requirement.
It can speed up your workflow even more with its unique features like Spectrum Grab, Full Screen mode and EQ Match.
Pro Q2 offers the best quality linear phase operation along with zero latency and exceptional natural phase modes.
It's perfectly tuned knobs, interactive MIDI Learn and smart parameter interpolation makes transitions smooth and more precise.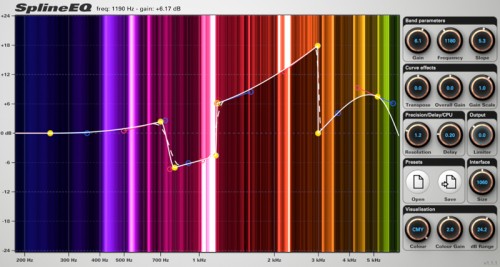 SplineEQ
SplineEQ is a linear phase equalizer plugin. It provides the best way to design curves and create filters through its simple and innovative design interface.
Its linear phase equalizer has to offer better sound quality than other phase equalizers. It is best in the sense that it has no impact on the phase of sound but only on the strength of frequencies. This makes it one of the best choices to achieve good quality sound track results.
In the Spline-based filter design, any filter can be produced through an imaginable shape that is designed along a spline curve. When there are no filter types to choose from, all the points of the curve merely describes the shape of the curve. The filter's frequency can be changed by changing its resolution. It is shown as a dashed curve.
SplineEQ also provides many different compatible presets that are well suited for all platforms and can be edited by using a text editor.
The automation of the graph or parameter creates no audio artifacts when the parameters are changed or the knobs are adjusted, all thanks to the smooth transition of SplineEQ.
It is faster and better than other linear phase equalizers. It allows the resolution to be adjusted as need be. The filter resolution can be decreased or increased up to 22 Hz.
SplineEQ's user friendly interface is very flexible to changes. The display graphics are quite amazing with the frequency visualization having an exceptional frame rate.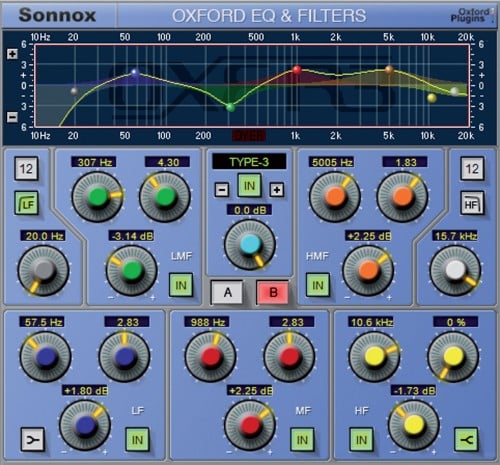 Oxford EQ
This plugin was built with precision and pro audio engineering in mind. The Oxford EQ plugin resides in thousands-upon-thousands of professional producers' plugin libraries.
What makes Oxford EQ one of the best equalizers is that it is composed on the EQ section of the likes of Sony OXF R3.
It provides different low and high frequency shelf settings with its 5 band fully parametric equalizer. Featuring four diverse EQ curves that covers vast style qualities, the Oxford EQ offers separate low and high pass filters along with novel artistic styles.
Its selling point is that this EQ has an intelligent and comprehensive processing design with unmatchable performance quality in both vocal and artistic features.
You also get a noise and distortion-free interface. Furthermore, Oxford EQ is a collection of four amazing equalizers all in one place. It's a great purchase no matter what genre you produce!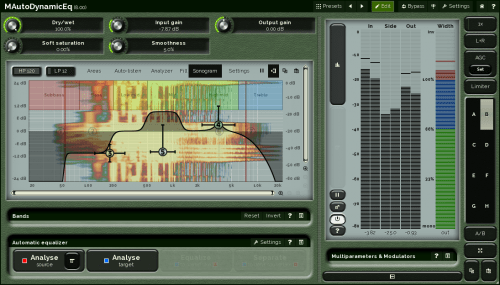 MAutoDynamic EQ
MAutoDynamic is a parametric equalizer that is quite versatile and easy to use. It gives you amazing sound features and filters that are resonance free.
Its state-of-the-art 7 band equalizer can be joined with a powerful spectrum and sonogram analyzer to produce best quality tracks.
For each band there are around 11 filter types, 2 types of band shelf, slope filters and resonant shelfs.
The advanced editor lets you visualize the resulting frequency while its global modulators that are actually four in number can be used to modulate any set of parameters. This makes the sound less static and more interesting and dynamic.
The integrated tube saturation feature gives the sound an amazing vintage feel and its extremely comprehensive and easy to use interface boosts the workflow.
The MAutoDynamic EQ is optimized for SSE and SSE2 processors. Moreover, it lets you share your presets and download presets of other users from the server.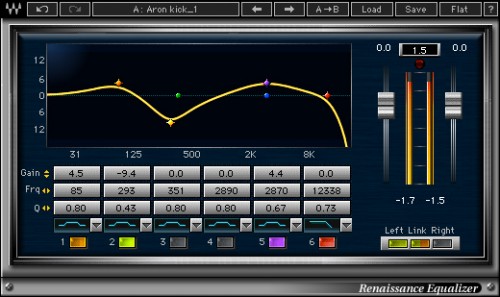 Renaissance Equalizer
Renaissance Equalizer is a flexible para-graphic EQ with warm tuned sounds. It features vintage modeled filter curves, EQ graphing, and extended internal headroom.
It is one of the best intuitive EQ plugin to produce high quality sounds.
One of the most fundamental features that differentiates one EQ plugin from the next is the way they process boost signals at a particular pitch or range of frequency.
The best part about these digital-style equalizers is the clean kind of sound they produce, and the reliability and flexibility of their interface, while making sure that the gritty analog feel to the music is not lost. And Renaissance does just that.
Enjoy learning about the best EQ plugins?
Make sure to share this article on social media and leave your comments down below!
Depending on what kind of EQ you use, you can be able to produce, create or embellish sounds with the retro grit and crunch to them, if you apply the boost to the high end.
It's one of the best plugins you can have on your DAW. These plugins are some of the finest from around the web, both in sound quality and user interface. We hope this list helps you choose which plugin would suit YOUR sound.