Best Filter VST Plugins: We Narrowed-Down Your Top 5 Options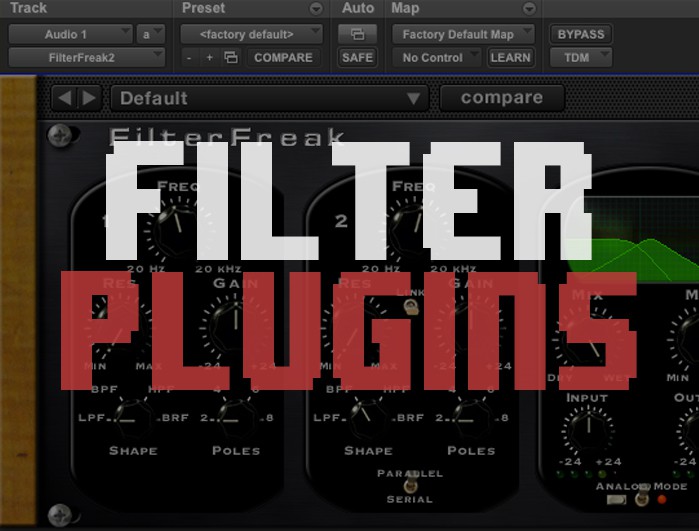 Where would we be today without VST effect plugins?
They allow us to mangle sound like never before.
Talented developers take something as simple as a filter and turn it into a device that a normal filter could never have dreamt of being.
You'll find an endless amount of filter VST plugins that will be nothing short of complete game changers.
Today, I am going to focus on the best filter plugins. Believe me, there's a lot of them. I have sifted through a lot of them to come up with this list of the 5 best filter VST plugins.
So, let's begin!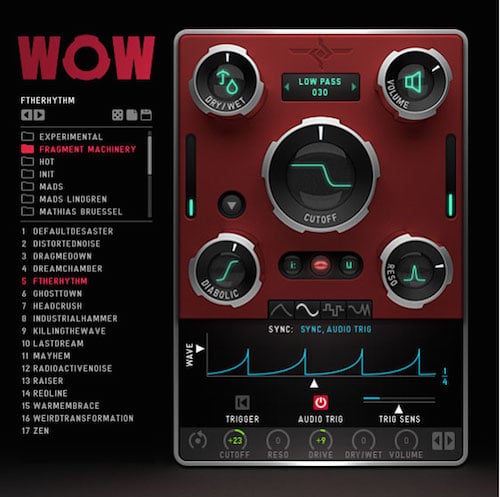 Ah, this Sugar Bytes product can do miracles! Especially if you're product bass music and are looking for a plugin that can add some movement, WOW2 is the way to go!
You can't help but be amazed by the power of this complex filter!
With its futuristic looking, ultra-clean interface, Wow 2 is a pleasure for both the eyes and ears. Many of the famous and well-known artists are already using this plugin.
Ever hear of Skrillex, Boys Noise, SiriusMo, or MouseOnMars. They are just a few of the Wow2 power users.
Now, the element that puts this plugin so high in the "popularity ladder" is that it has 21 incredible filter types like Lowpass, Bandpass, Highpass, Bandreject, and Comb that can be modulated for wild effects.
There are many other variations of filter types as well to help you dial in the ultimate sound.
There are also a good selection of distortions and modulations that are going to put your ears on fire! (In a good way.) And with 3 different analog modeling overdrives and 4 digital distortion functions, you really can't ask for much more, can you?
Wow 2 is compatible with both Windows and Mac, both 32 and 64 bit versions.
Even MusicRadar and MusicTech have noticed the quality of this plugin, rewarding it and giving it the best reviews. It's not hard to see why.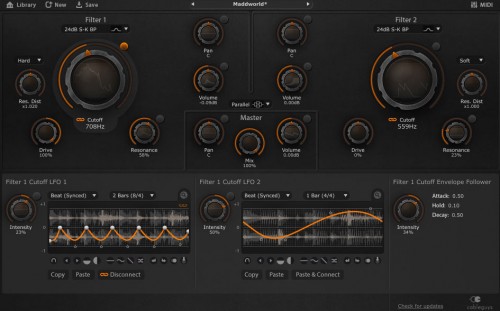 Made by Cableguys, who are known for making excellent plugins, FilterShaper 3 is easy to use, and can satisfy your filtering needs easily.
FilterShaper 3 has 2 filter modules, freely editable modulation curves, and an extremely flexible modulation framework. Also, all main controls have their own modulation section with two highly flexible LFOs and one envelope follower each.
But what sets FilterShaper 3 from any other plugin is the surgically precise control. Pinpoint editing, pulsing rhythmic effects, FilterShaper 3 really has it all, so buying this plugin can't be a mistake.
FilterShaper 3 is compatible for both Windows and Mac operative systems.
Try it out now, and, trust me, you won't regret it.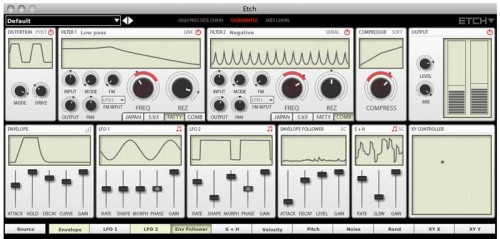 This FXpansion product has so many good reviews and so many rewards that simply seeing them would be enough to explain how good this plugin is.
Etch features dual filter blocks with additional distortion and compression, and also a massive range of modulation possibilities. Amazing, isn't it?
I also mentioned filter blocks. The filter blocks can be switched between 4 different modeled circuits with 38 different filter types.
3 classic synthesizer filter models are extended in the digital domain to provide stunning low-passes, band-passes, high-passes, peak and notch filter responses as well.
Etch also features DCAM-modeled filtering, distortions, and compressions.
You can get all of this for unbelievably low price, and Etch is compatible with both Windows and Mac, 32 and 64 bit versions.
Well, there is not much more to say, for this price, this plugin is a 10/10 for sure.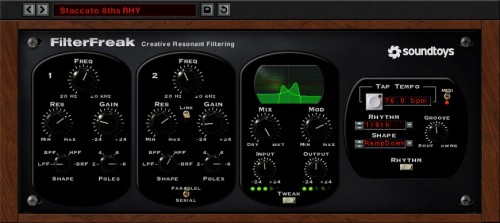 "A lot of plug-ins claim to capture the magical 'analog' sound, but few of them succeed as well as FilterFreak." – Sound on Sound

"FilterFreak is a winner. Simply put, it sounds great." – EQ Magazine
Well, these magazines said it, this Soundtoys product is top notch!
FilterFreak comes with 2 plugins, FilterFreak 1 and FilterFreak 2.
FilterFreak 1 is a single and simple filter, while FilterFreak 2 allows for a more powerful control over filters.
FilterFreak 2 has two analog filters side by side that can be used in series or parallel. But the key lies in combining these 2 filters. Then, well, the sky is the limit. A whole door of creative possibilities opens.
Like I said, FilterFreak can give you any sort of filtering you want. From that smooth, silky, rich analog filter sweeps to rough, deep squelches. But I can assure you nomatter what your style, this plugin will satisfy your every need.
What also made this plugin popular is the sound of classic resonant filters with extended control and flexibility.
What is left to say is that FilterFreak is compatible with both Windows and Mac.
Overall, this plugin is worth every penny! You'll love it!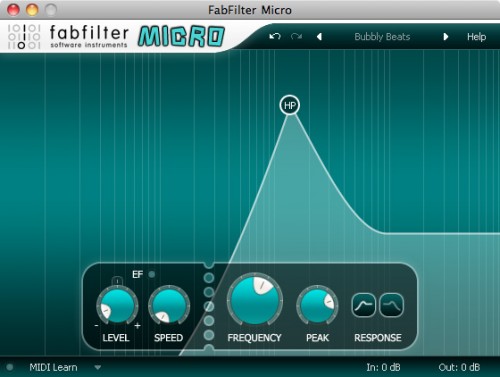 From the creators of FabFilter One back in 2004, FabFilter Micro is an amazing plugin for a very reasonable price.
It really doesn't have too many complex features, but that's the point. It is a single-filter lightweight plugin that still has the capability to change your sounds immensely while packing more of a punch than your run-of-the-mill filters.
When looking for a word to describe this plugin, all I could think of is smooth. That word actually describes the entire plugin. The low-pass and high-pass settings, envelope follower modulating the cut-off frequency, modern interface with large interactive filter display, and all the other options this plugin has are just SMOOTH.
It's amazing what a single filter can do, and FabFilter Micro is just evidence of its capabilities.
This little package is compatible with both Windows and Mac, and for a price this low, I can't think of any reason why not to get it as soon as possible!
Enjoy this article? If so, I'd appreciate if you'd share it on social media. It helps us out tremendously!
In the end, most of us have different styles, which means that every producer will prefer a different plugin on this list. Overall, this list has plugins that can satisfy anyone's style whether you are a funk or dubstep producer. I hope you have found this helpful.
Try out a plugin or two today and leave your feedback in the comment section down below for others to gain from!