Best Rhodes VST Plugins: Your Top 5 Choices
It's no secret that Fender has changed the music industry as we know it with the Rhodes pianos.
That warm, smooth and velvety tone of the Rhodes are something you can't find in other electronic keyboards.
If you have been looking for plugins that emulate the beautiful sound of the Fender Rhodes series, then look no further.
We will discuss here the Top 5 choices that allow you to produce that legendary sound.
Also check out our piano plugin round-up as well as our real-instrument plugin round-up for some diverse choices.
Do leave a comment below if you have any questions or insights on the products mentioned. Enjoy the article!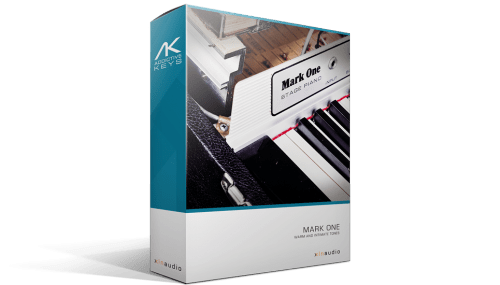 This VST Plugin truly brings out the warm and fresh tones of the Fender. The master of all electric pianos is played through a vintage tube combo amp and recorded by rare vintage mics for a wonderful sound quality. The tone goes from levelled delightful caress to a powerful, crunchy sound in a matter of time.
Although the instrument's line output can be recorded directly as well, it is usually played through an amplifier to add some crunch and appeal.
Recording with vintage microphones placed both close and far, turned the amp both close-up and with natural ambience. To add diversity, depth and richness, three mics were put next to the speaker; a tube condenser, a ribbon microphone and a dynamic.
Depth and feel were added to the recordings using one floor and one room microphone setup.
Two line signals were also recorded along with the acoustic recordings: One straight through high-voltage DI box and another through the characteristic Roland Dimension D analogue stereo chorus.
Addictive Keys work as a cybernetic instrument organized exclusively in your host music software. It supports all of the key plug-in formats: RTAS (32 bit), AAX (64 bit) and VST & AU (32 and 64-bit).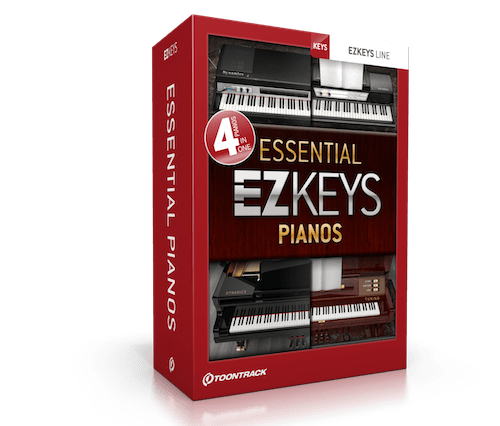 EZKeys is a suite of three piano sets; Grand Piano, Upright, and Classic Electric, EZKeys is one of the best VST Plugins out there.
Its Grand Piano comprises of a Steinway and Sons model D grand piano, and the Upright sound library is a wisely sampled Östlind & Almquist piano, noted to precision in a world-class recording studio while using only the finest old-fashioned and contemporary recording equipment.
EZkeys Classic Electrics gives you two of the world's most crucial and characteristic electric pianos, the Wurlitzer 200A and the Rhodes Mk. I.
Bagged in meticulous detail through top of the line gear, the Classic Electrics libraries combine unrivalled playability with world-class sounds, making them just as impeccable for the stage as the studio.
This plugin suite offers the greatest sound of Fender Rhodes Mk. I and far more with its Grand Piano and Upright libraries.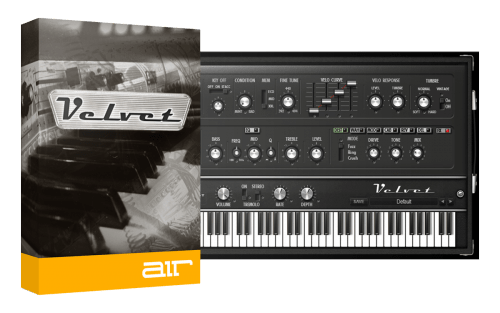 Velvet is a practical electronic piano that combines five renowned electric pianos from the 60s and 70s into one versatile instrument.
Centered on the Fender Rhodes MK I and MK II Stage Pianos, Wurlitzer 200A, Fender Rhodes Suitcase, and Hohner Pianet-T, Velvet accurately imitates the response, tones, and sound quality of each unique instrument to bring your piano tracks to life.
Furthermore, it provides a number of onboard effects and allows you to regulate every aspect of the sound for unmatched realism,
Tune up the tube drive panels in the preamp section to warm up your tone, fine-tune the timbre, velocity curve, and dynamic reaction to modify the playing feel, and blend in the sound of the pedal and additional keyboard mechanical noises to refashion a genuine electric piano track.
Velvet also features a collection of effects and a built-in preamp to add crux, feel, or tremolo to your electric piano track.
Its potent preamp section comprises of compression, tube overdrive, and a conventional 3-band EQ with a parametric mid band to build your sound.
You can develop your sounds more by using an extensive range of chorus, wah filter, distortion, flanger, tape delay, and phaser effects to emulate an outmoded sound or create something completely fresh.
Velvet contains 350+ skilled presets accurately programmed by AIR Music Technology's sound designers. You can even build your own distinctive presets by dialing up on Velvet's amazing controls.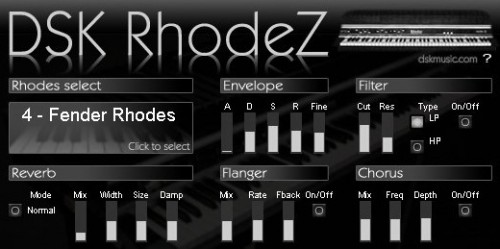 RhodeZ by DSK is an open Piano Synth grounded on the Fender Rhodes. It has six Rhodes variants; Low, High, Suitcase High, Suitcase Low, Dry, and Fender Rhodes.
It's a rompler VST tool with a built-in velocity response. It also gives choice with a micro-detuner and an amp cover. With three FX and HP/LP Filter; Chorus, Reverb, and Flanger it offers with a lot of possibilities.
For a no-cost plugin, the RhodeZ sounds truly remarkable and warm like the original Rhodes series. If you are looking for a free way out for your Fender fetish, this is the solution.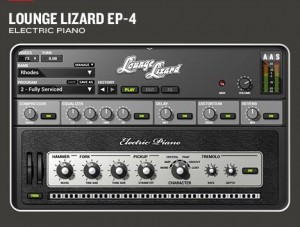 Lounge Lizard EP-4 is an electric piano synthesizer plug-in providing authentic Wurltizer and Rhodes sound in an all-you-need package.
Lounge Lizard attains resounding electric piano tones with less than twenty synth parameters.
That's truly amazing but pushed further; these parameters also reveal a score of other tones. Bells, organs, leads, and chimes are all included in the preset library's Experimental folder.
The entirely new factory library features the classic Wurlitzer and Rhodes sounds as well as over 200 gig and mix-set custom electric pianos making good usage of the equalizer, compressor, and multi-effect processor.
Enjoy this article? Feel free to share it on social media :)
All these plugins provide with an authentic Rhodes sound, an easy-to-use UI, and a horde of filters and FX to help you make your piano pieces sound amazing and just the way you want them to sound.
We recommend all these plugins with your discretion on how well these different plugins fit your need.
Let us know which plugin is your favorite in the comment section below!