Best Vocal VST Plugins: Use These Tools To Process Your Vocals Like a Pro [REVISED & UPDATED]
Whether you want to correct and "clean" a vocal, or you want to make a remix and alter a vocal to something crazy and different, VST plugins are something that make your life easier!
Pretty much all commercial music today (even acoustic music) uses a select choice of vocal plugins to perfect it.
Correction and manipulation of a vocal has never been this simple to do. Of course it will take some practice and a trained ear to perfect it, but the point is that anyone in the world can download a plugin and start processing
I have searched for the best of the best vocal VST plugins and made a list of the top 5 plugins that you simply need to have.
Make sure to check out these articles too: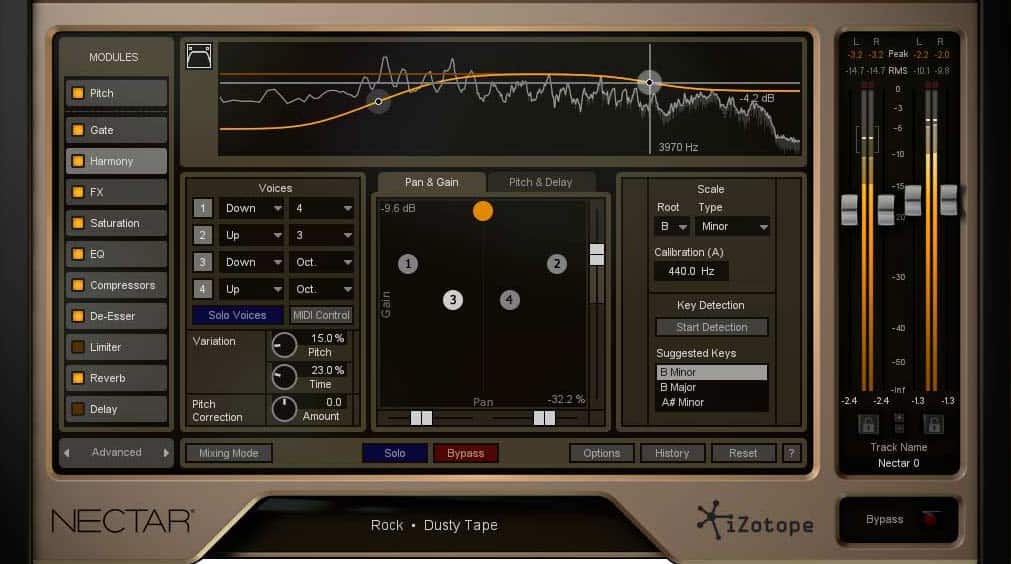 UPDATE: We previously mentioned Nectar Elements. Nectar 2 is the plugin that replace Elements. If you have Elements, you can purchase Nectar 2 for a discounted price.
Already famous iZotope has made yet another amazing plugin!
Whether it's Pop, Rock, Folk, or Soul, you can get astonishing results and be amazed at what this plugin has to offer.
With professionally designed and easy-to-use Style presets, you can easily modify your sound by altering those special per-Style controls like Presence, Drive, and Grit.
Each Style allows you to choose between many different vocal styles.
You can make a grunge band sound like Daft Punk with just a couple of clicks of your mouse, or you can just slightly improve some of the vocals, and you can do those things with special per-Style controls like Clarity, Warmth, and Sparkle, as well as standard controls like Levels and Space.
From a gentle, warm sound to loud screaming noises, with Nectar Elements you will be able to achieve them all.
Nectar 2 Production Suite is compatible with both Windows and Mac, and the price is so low that you purchase it, you'll never regret it.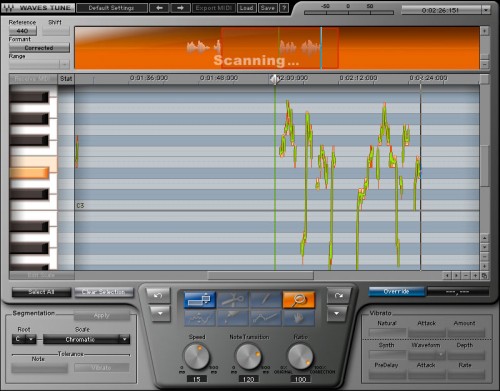 This Waves product is a special edition of Waves Tune, with the same quality, but with an easy-to-use interface and controls.
Of course, you don't have the same features as in Waves Tune, but this little package contains everything that you need for processing, creating, or manipulating voices to adapt them to the style you like, and make them a perfection!
If you are a vocalist or a producer, and you have troubles achieving that superb sound that you are looking for, Waves Tune has all the tools you need.
For example, when Tune is inserted into a track of your audio sequencer or editor, it detects the signal's pitch and corrects to the nearest "clean" (in-tune) note.
Low price for such a good product? It's an A+!
Waves Tune LT is compatible with both Windows and Mac, and if you are not, for some reason, satisfied with Waves Tune LT, you can always buy a full version of Waves Tune.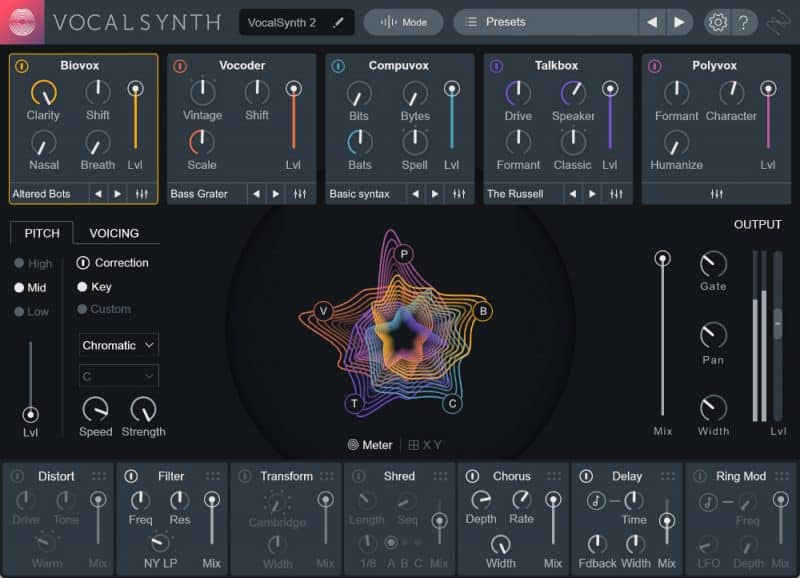 Maybe recording vocals is not enough for you.
What if you can really mangle around your vocal tracks, combine vocoder and talbox style effects, apply unique filters, and automate everything.
Vocal Synth 2 allows you to have all of the control of a synthesizer on your vocal tracks. How about that?
What's awesome is that all of the effects inside this single plugin are modularized so you can easily disable the effects you don't want and include what you do want.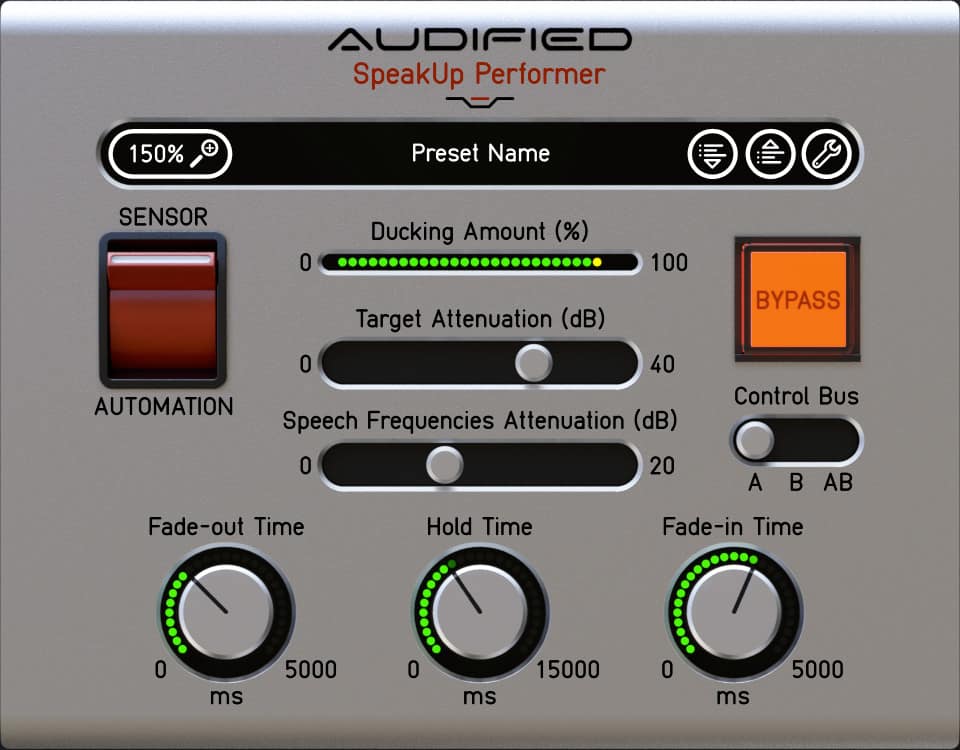 Let's start out by saying Speak Up isn't really designed for music production, although there could be situations where it becomes helpful.
It is meant for voice-overs and commentary. If you run a podcast, this will be your new secret weapon!
On first impression, you'll notice that this plugin has fairly simple controls – but don't be fooled! Behind the scenes, Speak Up has all sorts of fancy voice detection going on to make sure your audio is coming out crisp, clear, and at proper levels.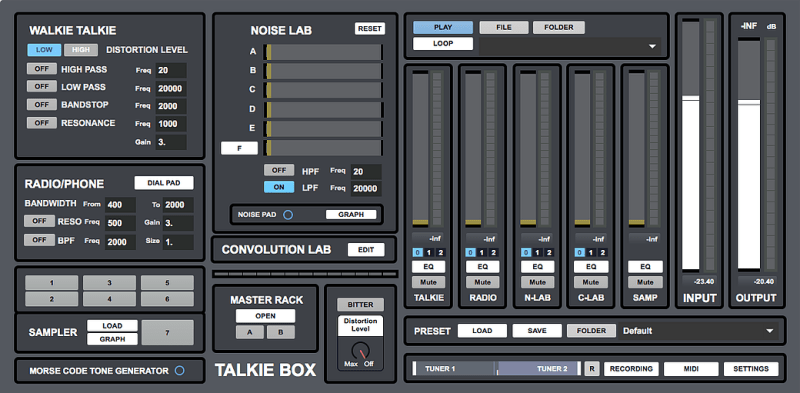 UPDATE: Since writing this article, Talkie Box version 2 released, woo-hoo! It has a new, gorgeous UI.
This fun little product from Digital Brain Instruments allows you to process your voice to emulate walkie-talkie, radio or telephone sound effects.
You can even create a lot of your own background noises and voice effects, making Talkie Box perfect for sound designers and game developers.
Filters that Talkie box contains are distortion, 3-Band Parametric EQ, High Pass, Low Pass, Bandstop, and Resonance, pretty much the filters that are basic and usable for many things.
Talkie box also contains a lot of features that can help you simulate a walkie-talkie conversation to the tiniest details.
You can even generate your own Morse code messages!
You can just imagine all of the sound design possibilities that are possible with this plugin. Whether you are producing for films, games, music, or whatever, this plugin will, without a doubt, help you out.
Talkie Box is compatible with both Windows and Mac and has a low price comparing to the quality you get with this plugin. It is a pleasure to use it.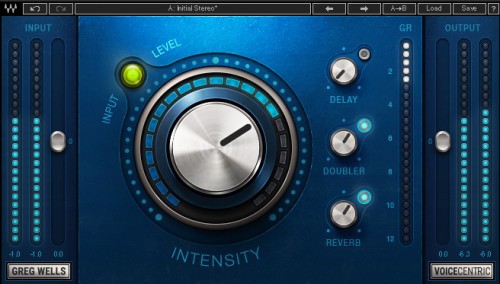 Greg Wells VoiceCentric is a plugin that has the word professional written all over it! This is a plugin made by Greg Wells, a famous producer, songwriter and mixing engineer for Adele, Katy Perry, and One Republic, that was also GRAMMY-nominated in multiple occasions and has songs on over 85 million units sold!
VoiceCentric is a user-friendly plugin featuring one main control and three additional controls for Wells' customized Delay, Doubler and Reverb settings.
The credibility of this producer is not something to argue with. He created this plugin to improve his workflow in processing vocals and it can improve yours as well.
Greg Wells VoiceCentric is compatible with both Windows and Mac.
The price is a bit higher, but if you are looking for an A-class sound, you can't make a mistake if you buy this plugin.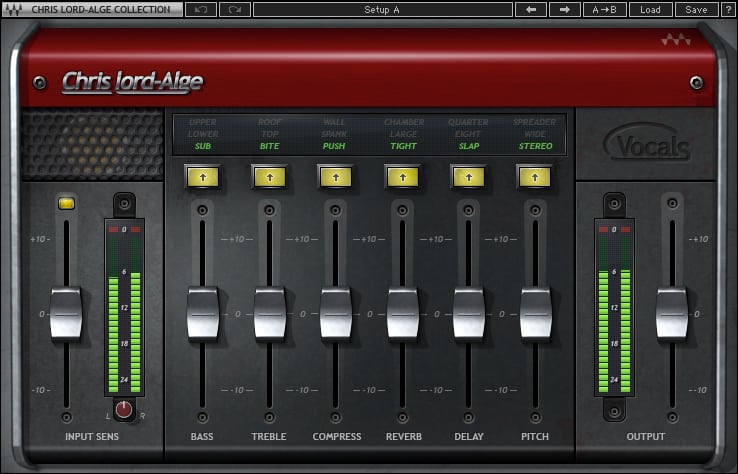 How can we talk about vocals VST plugins without mentioning Chris Lord-Alge Vocals. It is a fantastically useful tool approved by the one-and-only Chirs Lord-Alge.
The largest benefit of using this plugin is that it is super easy to use yet is very powerful.
Enjoy the article?
If so, please share this on social media. It takes two seconds and helps us out tremendously. Thank you!
Overall, all of these plugins can satisfy a different style, from professional singers to game/movie sound designers. But they are all the best in their field of work, so, whichever plugin you choose to buy, I bet that you will be satisfied, like many other customers that already are!