What's the best vst sampler? Our Top 6 Choices
Sure. Your DAW might have a decent built-in sampler that gets the job done. But why settle with a sampler that "gets the job done" when there are so many innovative and powerful options available.
Right now, you might think of a sampler as a basic device where you can drag a sample of your choice into it and play it like an instrument. With the VST plugins we'll be talking about today, you'll be able to do a whole lot more with your samples!
This article will go over our top 6 picks for the best VST samplers. Enjoy!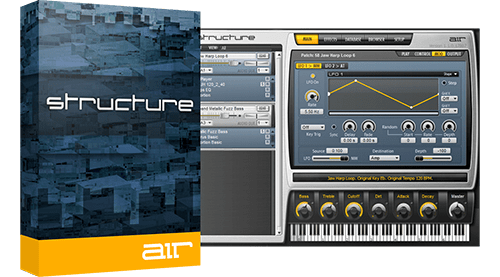 Structure 2
Structure 2 offers a sampling powerhouse through its multi-timbral system. It comes with an editor and sample library built into the model. It allows users to combine, edit and layer the samples with incredible ease.
The core of Structure is equipped with 128 levels in its multi-timbral. It supports up to 8 channels of interleaved samples. Hence, you are able to create rich patches from multiple effects and sample blending.
It has a huge 37+GB sound library of premium samples from AIR Music Technology. It also allows you to play third party sound banks. This enables you to use and manipulate any unencrypted Native Instrument Kontakt, Avid SampleCell and even sound libraries of Apple Logic EXS24.
Overall, it's an epic sampler that allows you to do a whole lot more with your sounds straight out of the box.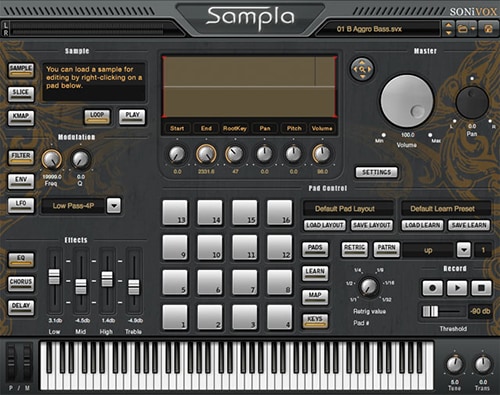 Sampla
This is a software sampler made particularly for musicians who produce Hip Hop. With Sampla, you are able to easily slice, chop, dice and sample up your very own instruments exactly how you like.
Sampla has an intuitive user interface and function set that can make any newbie or professional work with an extraordinary ease. The waveform view allows you to quickly sample the exact point you want in your audio either with their automatic feature or you can also do it manually by hand.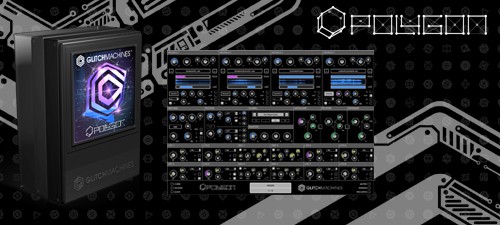 Polygon
Polygon is co-developed by Thomas Hennebert and Ivo Ivanov. It is a great sampler that makes it possible to create incredible sounds from your samples. With simplicity in mind, Polygon was designed with intuitive features for a clean and  natural workflow.
Polygon comes with a one of a kind granular mode that can bend any samples to sound completely different. With the logical and clean interface, unique sonic fingerprint and extensive options of modulation, Polygon works well to produce high-quality sounds.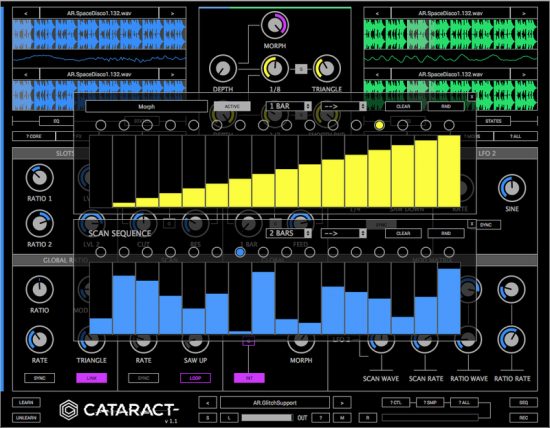 Cataract
Cataract is an incredibly noteworthy sampler for many reasons. The first of which is its clean an colorful interface. The controls are simple to understand and you'll get good at using this plugin within a short amount of time.
This plugin features a variety of sample scanners with morphing capabilities and built-in sequencers for modulation.
With the use of Cataract, you can create architecturally complicated patterns with a few clicks. There are many built-in features that will allow you to sculpt your sounds to perfection. Definetely check out this sampler!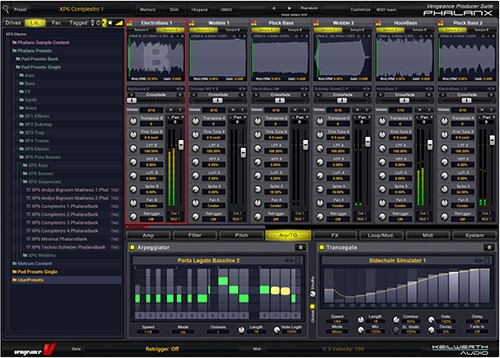 Phalanx
This sampler contains more than 6000 sounds/samples. This model is not just a fun tools to use but it is also flexible and powerful. Phalanx is a beloved tool to many, many, producers that create a wide variety of genres.
Phalanx features Vengeance Sound of Manuel Schleis with more than 3000 sounds! Samples you use will be saved in your projects. They can be dragged to the sample pads from the built-in browser for quick use.
This plugin also comes with a huge library. If you don't have many samples in your own personal library, this is a big plus.
Other features of this plugin are having the ability to use up to 128 voices, 12 different filter types, 32 sample slots of stereo in 16 channels, undo/redo buttons, and much more.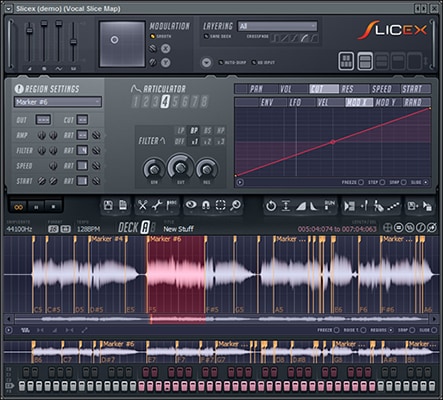 Slicex
Slicex is a plugin that originated from the popular DAW, FL Studio. Since Imageline's sampler was so powerful, they decided to release it as a VST plugin that can be used in all DAWs.
This plugin is a gamechanger when it comes to sampling. Rather than using the traditional beat detection algorithm, the wave file that has the data of region/slice will be utilized instead. Slicex gives you access to slice rearrangement, playback, and time-stretched functions that are fully optimized for drum loops.
Final Notes
There many samplers to be found around nowadays. It can be hard to choose the best one. At the end of the day, what matters is choosing a sampler that fits your needs and budget.
I hope you have enjoyed reading this article! If so, please give it a share on your favorite social network. It helps us a lot!