The Best Pair Of Headphones Under $100? Sony MDR7506 Review
Headphones: Sony MDR7506
Rating: 9/10 stars
Where To Buy: Amazon.com
It seems that in order to get a nice pair of headphones with flat sound quality you are required to throw down a boat-load of cash.
In most situations, you get what you pay for when buying professional audio equipment. Does that mean it's impossible for a less-than-$100 pair of headphones to sound decent?
Allegedly, the Sony MDR7506 supplies amazing value for it's under $100 price. In this review we'll find out if the MDR7506 is worth it.
What Will Be Covered In This Review
The Sound Quality
The Comfortability
The design/build quality
What others think about the 7506
Pros & cons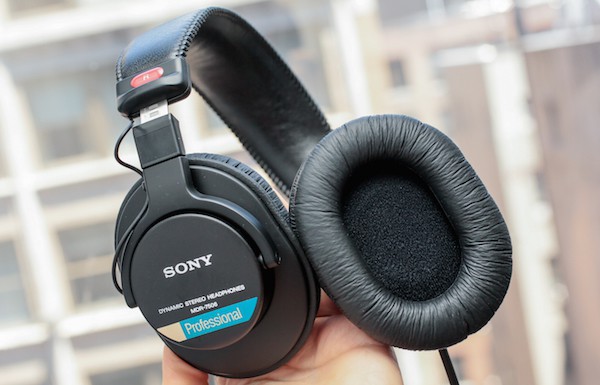 How Does The 7506 Sound?
The Sony MDR7506 surprisingly has good enough sound quality to compete with headphones twice it's price range.
The large 40mm drivers give these headphones plenty of power and volume. Even if you are just listening to music coming straight out of an iPod, the sound will be loud and detailed.
The bass frequencies supply a great punch! The mids and highs are very clear. You will notice a ton of detail in the sound. In a lot of orchestral music you can even hear the band members flipping to the next page of their books!
If you plan on using these headphones for studio use, they are perfect! The 7506 works especially good for detecting the tiniest of errors in a recording.
You'll get a very wide frequency response with the the MDR7506. You can hear sound from 10Hz to 20kHz(farther than the human ear can even detect).
Is It Even Comfortable?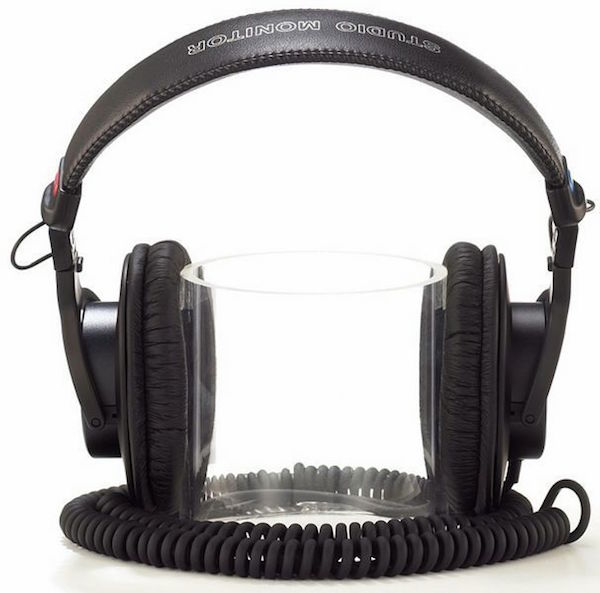 Whether you have a big or small head, the 7506 will fit without any fuss. The cups rotate freely to conform to any head-shape.
The silk-like pads are very comfortable. Maybe not as comfortable as higher-end headphones like the Audio Technica M50x, but they are still comfortable enough to wear for hours.
They do tend to get a bit hot after very long studio sessions. If you take off your headphones periodically during a recording session, you should be fine.
If you have a large head, these headphones won't grab too tightly. It also won't slip off easily. This is extremely important to me when I'm getting headphones.
The Design?
The design of the 7506 is very simple. This is NOT a bad thing. These headphones were designed to work simply and simply work.
These headphones fold up very compactly making the 7506 great for traveling. It even comes with a pouch case for added protection.
I'd definitely recommend making it a habit of yours to keep the 7506 in it's pouch when you aren't using it. Keeping it in the pouch will expand the life expectancy of your headphones.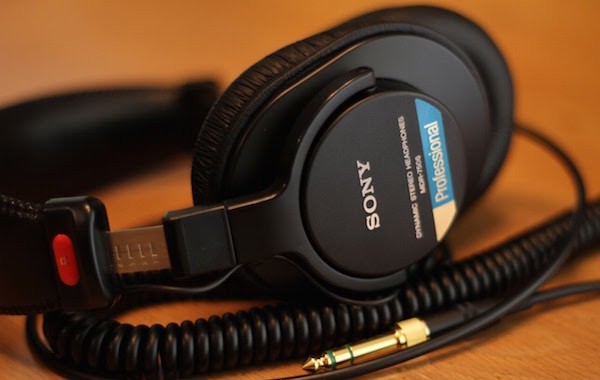 The cable measures in at a whopping 9.8 feet! While this might seem too long at first, it comes in handy when using the 7506 in a studio environment. You'll get plenty of slack even when plugging these headphones into a far-away interface.
I didn't like that the wire is exposed on the side of the headphone band. It probably won't break, but it's definitely at risk if you aren't careful.
The noise cancelation is phenomenal! The 7506 will block out nearly all external noise. This lets you hear only the audio that you are playing. Combining the 7506 with a good pair of studio monitors is an excellent combination for mixing.
The sound-leakage is also very low. Even at high volumes it's very unlikely that anyone will be able to hear your music.
Repairing The Sony MDR7506
Unfortunately the headphone cable isn't replaceable. It seems like headphone companies rarely ever make sub-100 dollar pair of headphones with a replaceable wire.
Luckily the 7506 has a very durable cable that will most likely not break for a while. If it does break, you can check out my 'How To Fix Broken Headphones' article.
There is a 90 day warranty that Sony includes. Most headphones at the same price-point as the 7506 that I have bought break within the first 3 months. The 90 day warranty shows how confident Sony is that their headphones are built to last.
The chances of you breaking these headphones are pretty low. Especially if you aren't rough with them, they should last you for years.
You can also replace the 7506's pads for a more luxurious option if you're feeling adventurous. If I was going to replace the stock pads, I'd go for leather replacement pads. It would definitely be a comfort upgrade. A company called Auray actually makes sheepskin leather replacement pads.
What Others Think About The Sony MDR7506:
There have been many different opinions on the MRR7506. 99% of them were positive.
I haven't found any real negative reviews. There have been 4-star reviews that talked about the downsides of the 7506, but there hasn't been many people who hated these headphones.
The bass is boomy! What?!
There were some people who said that the bass was a bit too boomy. When you first buy these headphones, the bass will appear boomier than it should be. This is mainly an issue of breaking your headphones in. After a few weeks of listening, the bass will get broken-in and will sound much more balanced.
Is the cable too long?
I've also seen complaints about the cable being too long. A 9.8 foot coiled-cable might seem a bit lengthy at first, but this size cable is perfect for studio use especially if your sound card is far away. I like longer cables because they allow you to stand up and move around your room.
Nobody hated on the sound quality
Everyone seems to be a fan of the crisp and clear sound quality. In my opinion the quality of the sound is the most impressive part about the 7506.
The majority of people who have bought the 7506 are music producers and audiophiles. Both groups can agree that the combined ease-of-use with the clarity of the sound makes these headphones outstanding for a multitude of purposes.
The comfort level of the 7506 has received mixed feelings.
The majority of users say that the headphones are exceptionally comfortable. I have seen a few outliers that say these headphones get a bit hot after an extended use.
This could have to do with how well these headphones isolate sound. Since the noise-cancelation is so good, it doesn't allow for much ventilation.
Pros
AMAZING and clear sound quality
A relatively flat sound for the price
Very comfortable(doesn't squeeze your head too tightly)
Very affordable for anyones budget
Cons
The headphone wire is exposed on the side of the headphone's band. Be careful!
Final Notes
Whether you are an audiophile or a producer, the Sony MDR7506 provides you with crisp sound quality and great comfort.
Without a doubt I can confidently say that the MDR7506 provides the most value within it's price range.
Where To Buy:
You can find the Sony MDR7506 on Amazon.com