Alesis VI61 Review – Too Good To Be True?
A decent midi keyboard tends to be expensive. This can be a huge problem for beginners. No beginner should have to shell out $400+ just to get a taste of quality.
Alesis made it their mission to design a keyboard that is packed with features, but costs less than $300. Let me introduce you to the Alesis VI61.
I was a bit skeptical when I first laid eyes on this keyboard. It looked almost too good to be true. 61 velocity sensitive keys, a full drum pad, and a ton of knobs? There has to be some quality-setbacks for a price this low.
In this review, we'll be taking a much closer look at what the Alesis VI61 has to offer. If you have any questions by the end of this article, feel free to drop a comment down below!
This Review Will Cover:
What's Included?
Main Features
Setting Up The Alesis VI61
Build Quality
What Others Think Of The Alesis VI61
Pros
Cons
What's Included?
With the Alesis VI61, you will get a few quick-start manuals, a power supply, a copy of Ableton Live Lite, and a copy of Xpand2.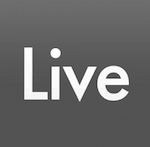 Ableton Live is a great DAW. Alesis provides a copy of the lite version. This just means that a few features are excluded.
If you are just getting started, the software will be functional enough for you to start playing around. It's definitely worth either upgrading or looking for other DAWs because the Lite version does have some restrictions that will limit your creativity in the long run.
I was very impressed by the Xpand2 software. In essence, Xpand2 is an instrument plugin that can emulate almost any sound. I highly recommend watching the video demo above to hear some of what it has to offer.
I can't say that the instrument will deliver the most realistic sounds, but if you are making electronic music, the instruments have a fantastic quality to them.
On the other hand, the drums sound much more realistic. It is very possible to creatic realistic drum rhythms using Xpand2. I loved the atmospheric style drums that are available.
There is also an entire effect engine within Xpand2. It has a bunch of effects that are worth looking into, but I especially liked the reverb effect. It has a very non-cheesy, ambient feel to it.
Main Features
The Alesis VI61 is a 61 key keyboard. The keys have a very realistic touch to them. All 61 keys are equipped with velocity sensitivity and aftertouch. At the price-range of the VI61, I'm surprised Alesis supplied aftertouch.
A nice feature the VI61 has to offer are the octave up/down buttons. While this might seem simple, so many midi keyboards fail to implement this. It's always useful to have octave up/down buttons especially if you need to play very low or high notes.
I love having lights on my midi controllers! The VI61 gives you a 4×4 grid of backlit drum pads.
The lights are very bright and will have no trouble illuminating your studio at night. The best part about the lights is that they are RGB LEDs. This means that they can change into any color that you desire.
If you are looking for assignable controls, the VI61 has plenty of them. There are 16 knobs and 48 buttons that are all midi-mappable.
Alesis did a great job designing the VI61. All of the knobs are laid out nicely. The only thing I didn't like about the design was the placement of the pitch and mod wheels. They are placed in the upper left-hand corner. I think it would've been more ideal to have them on the bottom left-hand corner intead.
You'll have no problem mapping the VI61 to multiple pieces of software. The keyboard itself can hold up to 25 midi presets. You can quickly switch between midi presets on the LCD screen.
You can create different presets for different software. This becomes extra handy if you are using multiple different DAWs.
Setting Up The Alesis VI61
The VI61 can be powered completely off USB. This was surprising to me considering how bright the LEDs get.
If you are setting up the VI61 simply as a midi keyboard, the set up is very straightforward. As soon as you plug the VI61 into your computer, you're ready to rock and roll.
The VI61 has a midi output. You can control external synthesizers and midi modules with it. When doing this you'd of course need to plug in the power supply to power the VI61.
Alesis does an excellent job explaining how to get started within their manuals. If you lost your manuals somehow, you can always view them online.
Build Quality
The Alesis VI61 has a very solid build quality. The keys have a nice feedback and most importantly don't feel cheap. This was my biggest concern with the VI61's price-range. I was almost positive that Alesis would cheap-out, but I was wrong!
The knobs also have a nice feel to them. They are very smooth to turn and are quite responsive when moving parameters in a DAW. 16 knobs is plenty. If you need more than that, you are better off buying a mixing board.
I love the design of the VI61. It stands out from other midi keyboards. The pads are nice and large, the keys are full size, and the knobs are laid out nicely. For the price, you are getting an amazing value in build quality.
What Others Think Of The Alesis VI61

The reviews I have read on the VI61 were extremely positive!
The first trend I noticed was how everyone seemed to agree that the VI61 supplies a great value for you money. At a price less than $300, you get a versatile midi keyboard with a ton of features.
There is no question that setting up this keyboard is extremely simple. Even the software download is straightforward. All of the included software is a minuscule 40mb download.
Pros
A bunch of midi assignable controls
RGB drum pad
The keys have a great feel to them
Cons
The mod wheel and pitch wheel are in a slightly awkward position
Summary
All in all, this keyboard is amazing. It has a ton of features, a great build quality, and not to mention an affordable price.
Here are some useful links to learn more about this product: