How To Release Your Music Without A Label: A Beginner's Guide
Hey, everyone! This post was kindly contributed by the awesome team over at Ditto Music. They are experts that specialize in music distribution. Enjoy!
---
There was once a time when releasing music to major stores was reserved only for a select few, and the playing field for independent artists was anything but level. The modern music industry, however, is an altogether different entity.
There's never been a better opportunity for unsigned acts to release their tracks to the biggest platforms and breakthrough into the mainstream without the backing of a major label. So how can artists, bands and DJs get there music out there without the power of the majors? The answer is independent music distributors.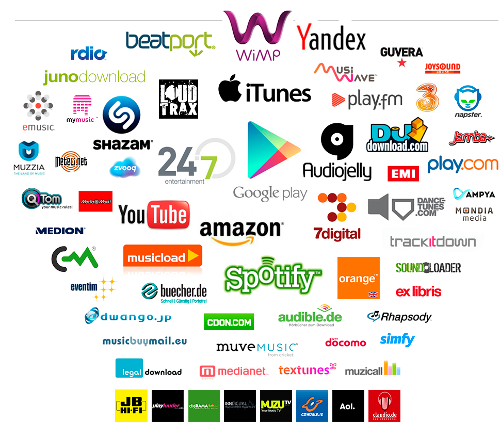 What's an independent music distributor?
Independent music distribution companies offer a channel through which unsigned artists can release music to Spotify, Apple Music, iTunes, Beatport, Deezer and hundreds more stores. It's simply a case of uploading your tracks to your chosen distributor, paying a small fee, and waiting for them to appear on the world's biggest platforms. Sounds simple? It really is. But there are a few things you'll need to consider to make sure your release is smooth and successful.
Choosing a distributor
It's important to get a good deal from your distributor. Distribution generally doesn't cost very much, but the peace of mind knowing you went with the right company is something money can't buy. Here are some of the essentials when it comes to deciding who to go with. The royalties you're set to receive should of course factor into your decision. Some companies will allow you to keep 100% of anything you earn from downloads and streams, while others may take a sneaky slice for themselves. It's also well worth looking at the additional services available through your distributor. Do they offer sales-boosting tools like pre-release and chart registration? How about artist support? These are the kind of extra options and tools that set the best distributors apart. Some distributors also offer promotional services like PR, social media campaigns and playlisting opportunities. These are the kind of services that all emerging artists can benefit from, and it's wise to keep your distribution and promotional activities within the same company to streamline your release strategy.

Recording & producing your release
Before you even think about releasing your music, you need a high-quality recording of your track. Any dodgy productions will likely be rejected by the major stores, so make sure your song is sounding great before you upload it to avoid any potential problems. If you're an experienced producer with a decent home studio and a fairly simple set up, it may make things a little easier. Acoustic singer-songwriters and electronic musicians can often get the achieve quality simply by recording music at home. However, if you've got to factor drums, bass, guitars, vocals and more into your recording, it's worth hiring a producer and heading to the studio, where you're much more likely to achieve a polished final mix. Remember, it'll also need to be in MP3 or WAV format to be accepted.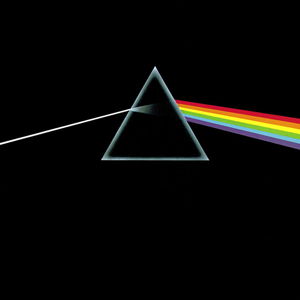 Creating album artwork
Album artwork is an all too often overlooked part of releasing music. But it's one of the first things a potential listener will see, and all stores require it, so it's important to get it right. If you're not much of a graphic designer, you might be tempted to rush and not put much thought into your artwork – but don't! Take the time to create something exciting, or hire a professional to do it for you. In terms of required specifications, your artwork will need to be square and at least 3000 x 3000 pixels in size.
Watch: "How to Create an Album Cover in Photoshop"
Planning a release strategy
Once you've recorded your track to a high quality, created the perfect album art and chosen a distributor, you'll need to plan your release strategy. An effective and carefully thought out strategy is essential to the success of your release – especially for unsigned and independent acts going it alone without the backing and promotional power of a major label. You'll want to schedule your release a couple of months in advance. This will give you time to implement a PR and/or social media campaign to get the word out about your music. It's generally recommended that a PR campaign should begin 6 – 8 weeks before your track comes out, to allow plenty of time for blogs and media publications to accept and cover you and your music in line with their own schedules. Independent artists on a tight budget can attempt their own DIY PR campaign, and may achieve results by reaching out to bloggers and journalists themselves. However, if you have the funds available, it could be worth hiring a professional PR agency to do the hard work for you. Social media is also a vital weapon in the arsenal of an independent musician. In the run up to your release, you should be posting, sharing and actively engaging with your social media followers as often as possible. You don't necessarily need to spend any of your budget on your social media campaign, but if your organic reach is particularly low, it might be worth boosting some of your key posts and links to your music.
Why release music online?
Some unsigned artists simply upload their music on Soundcloud or Bandcamp for free, so why should you go to extra lengths to get your tracks on Spotify, Apple Music, iTunes and more? Firstly, there are the royalties to think about. While you might not get rich overnight from streaming or download payouts, it's an easy way for musicians to earn a modest but steady income from their music. And if you're making great tracks and promoting them in the right way, there's no reason why your royalty payments won't become a substantial source of income. Getting your music into the most popular online stores also gives you a more credible presence and legitimate face as an emerging artist. Nowadays, labels and sponsors generally expect any artists they sign to already have a successful independent music career, and without a track record of successful releases, you're very unlikely to get picked up. The independent music market is an ever-growing sector of the global music market and show no signs of slowing, so who knows where self-releasing your tracks could take you?
Further Resources: