How to Sell Beats to Rappers: Tips for Creating an E-Commerce Site to Sell Music
The advent of the internet and E-commerce has forever changed the way the music industry works today.
A decade or two ago, one couldn't possibly think of selling music through online platforms but nowadays, selling music online has become increasingly popular as more and more budding artists and freelance musicians choose to earn money online by selling their tunes/beats on the internet.
"A lot of people told me they'd never buy something online. People were petrified of putting their credit card numbers into a computer." – Gary Vaynerchuk
The quote above… It's amazing how dramatically wrong people were. Now, the average person can't go a week without buying something online!
If you're interesting in selling your beats to rappers and artists online, this article is just for you.
Here we will discuss all about the different platforms you can explore to begin your E-commerce music platform as well as tips for marketing your talent using various tried and tested techniques.
Choose Suitable Platforms
Choosing a suitable platform is critical to the success of your e-commerce music website.
There are several online platforms you can choose from. Here are some of the most popular online platforms that artists from all around the world use to sell their music online.

Wix Music
Wix Music enables users to sell their music online without the hassle of paying steep commission fees directly from their website. This one-stop online marketing solution is equipped with all the tools that you'll need to promote and distribute your beats online.
What makes Wix Music an ideal choice for new artists is that it promotes easy online sales – meaning you get to keep what you earn, no hidden commission fee charged.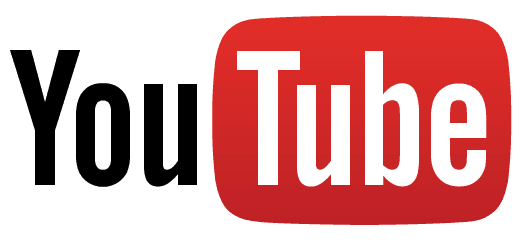 YouTube
There's no denying that YouTube is one of the best online platforms to use if you want to make your music viral.
Not only does YouTube help you gain popularity, it is also the most commonly used platform by artists who have now become celebrities like Justin Bieber, Karmin and The Weeknd.
The thing about music, especially when your name is not yet known yet, is that people will a lot of the time want to listen to your tracks for free. Monetizing your Youtube account is a way to make money off of your non-paying fans.

Apple Music / iTunes
Hosting your music on Apple Music may be your smartest move, given that it is the default music service for all Apple products. Also, Apple Music is also known for hosting the largest online music library around the globe.
The reason why iTunes is the best choice for promoting and distributing music online is that it goes out of its way to help users discover the latest tunes by new artists. Who knows, this could be the golden opportunity to get discovered by famous record labels.

Google Play
With a whopping 22 million downloads every year from 58 countries, Google Play has become a household name in the mobile download market.
You can sign up on Google Play to tap into a huge fan-base from all over the world. Simply pay a one-time, flat fee of $25 and you can share unlimited albums on Google Play.
Spotify
Spotify has become one of the biggest mobile and desktop applications in the world, hosting millions of recorded artists. So, Spotify is absolutely the place to be if you're looking to get connected with big names in the industry that have a similar taste in music as you.
So, Spotify is absolutely the place to be if you're looking to get connected with big names in the industry that have a similar taste in music as you.
The incredibly amazing 'Discover' feature on Spotify increases your reach as it enables listeners to discover new talent online.
Learning WordPress to build your websites
WordPress is by far, the most reliable platform when it comes to building professional-looking websites from scratch. Therefore, learning how to use WordPress is a must if you want to create a stellar new music website to promote and sell your music online.
With a user-friendly interface, creating a website on WordPress is easy but you may come across grey areas if you're not familiar with how WordPress works.
Check out online tutorials to learn various tips and tricks on how to use WordPress and get ready to create your very own music website to promote your work online! Also, you get to choose from hundreds of colorful themes to add a punch of color to your website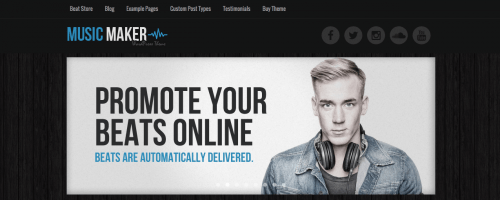 Get Hold of the Best Theme for Musicians
When it comes to building a stellar website for musicians, it is important to pick a theme that gels well with your music and its genre.
Equipped with all the right tools for selling music online, Music Maker is one of the best themes that musicians can use when creating their website. It is packed with amazing new updates that will make your website stand out from the rest.
If you're still not sure why you should use Music Maker, here's what you need to know.
Music Maker is highly customizable so your website won't look like a run-of-the-mill creation that every other artist has. It also has a great new personal Beats Store where you can upload unlimited tracks and set prices accordingly.
That's not all – it is affordable, up to date and enables users to make unlimited blog posts and pages with social media integration to increase your fan following.
Make sure to check out my Music Maker Theme review here.
Surefire Ways to Create a Great-Looking Music Website
Before you get started on building your new music website, here are some important points you must remember.
Take care of aesthetics first. Your website should have a solid design with stunning imagery that will speak volumes about your music. If you can't afford a custom design for your website, get a fresh new theme from Music Maker to add a vibrant, new look.
Steer clear from flash imagery as it will slow down your website. Also, flash imagery is not viewable on iPhones and iPads.
Adding fresh content to your website from time to time is absolutely necessary. Not updating your website will reflect poorly on your overall image, music and your credibility as an artist.
A website can make or break an artist and having easy-breezy navigation is definitely a plus. Having a complicated layout will make you lose followers if they cannot gain access to what they need.
SEO is just as important for performing artists as it is for everyone else. If your website does not show up in the first or second Google SERPs, then having a website is futile. Use white-hat SEO techniques to make your website more visible on Google.
Don't forget to connect with your fans on an emotional level. Make your story heard – your biography section should include all the details that will help your followers understand who you are, where you've come from and what inspires you. Add all the little necessary details so that your fans can relate to you for instance: your school, your hometown, your graduation year, etc.
Last but not the least; social media integration is most important as it will build traffic to your social media profiles. Include social media icons and interactive buttons on the header of your website so your followers can catch up with you on Facebook, Twitter, Instagram and other social media networks.
We hope you find these tips useful in building your very own music website and earn money through online platforms.
Please leave a comment below and share this on social media!