Best Camera For Music Videos: What Is The Best Option?
A great song needs a great music video to fully express to your listeners the message behind your music.
Today, you don't need to buy an ultra-expensive camera. You don't even need a huge, big-budget-movie-camera to produce a high quality music video.
All you need is a decent DSLR with HD video capability and some creative camera-handling skills, as well as, of course, video editing software and techniques.
Here is our list for the top 5 cameras for music videos!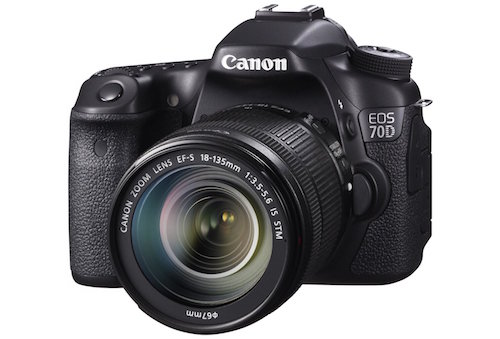 Canon EOS 70D
The Canon EOS 70D DSLR camera is a favorite among artists for shooting music videos.
The EOS 70D may perhaps remind you of a traditional camcorder except with a clearer quality integrated with a DSLR camera. Its Live View shooting is further boosted with quality from Canon's "Dual Pixel CMOS AF" technology.
A great feature about this DSLR is the ability to make use of WiFi to sync your photos and videos with different devices.
Its different ISO ranges also features the DIGIC 5+ technology that record images with as little noise as possible. The shooting capability is a whopping 7 FPS – great for shooting speed-ups or slow-motion captures.
And that's not all – The EOS also has a full HD video resolution with 3x to 10x digital zoom.
You can record up to a continuous 30 minute video with a maximum size of 4 GB. Its auto-focus ability, even on videos, is superb.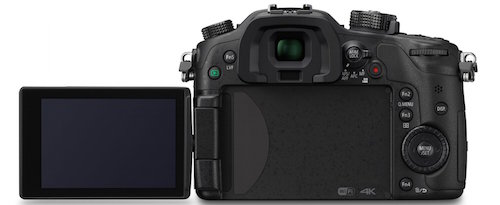 Another pioneer with camera technology, the Panasonic Lumix GH4 offers 4K video for your shooting needs. At 16.05 megapixels, it's a mirror-less camera with an electronic viewfinder.
Weighing in at 1.06 pounds, it has a minimum focal length of 45 mm and maximum focal length of 200 mm, with 4x digital zoom. The maximum recording time is 30 mins (29:59) and 100 Mbps recording depending on video format.
The Lumix GH4 is also splash and dust proof for tough weather conditions. It also features a Live Viewfinder and WiFi-ready for syncing photos and videos on different devices. A sturdy magnesium alloy body also makes the Lumix a really cool piece of gear to bring on a video shoot.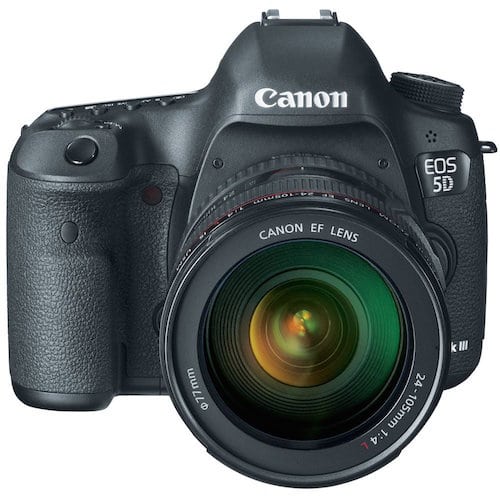 Canon EOS 5D Mark III
Another great model from Canon, the EOS 5D Mark III is a bit pricier than the 70D, but packs a whole lot of detail when it comes to recording videos.
It has two video compression modes: All-I and IPB. The All-I is for extracting shots from the frames, with recording time of about 11 to 12 minutes and the IPB is a higher compression method for recording longer videos from approximately 32 to 37 minutes.
EOS 5D also packs a lot of superb and professional detail when it comes to raw files, so it's great if you depend on them as a professional or hobbyist photographer.
When it comes to the AF (auto-focus), you will be completely satisfied with its complex and fast-responsive AF system that is as accurate as can be. This is why you pay double the price of the 70D for.
I always love cameras that have an automatic sensor-cleaning function. This makes it as easy as a single button-press to remove dust from your cameras sensor. A dust-resistant and water-resistant camera, it's made from a sturdy magnesium alloy body.
Other great features that the 5D offers include a low vibration silent shooting mode and an in-camera editor that lets you trim, resize, convert to JPEG, auto settings and even a comparative playback to save you time in deleting unnecessary shots.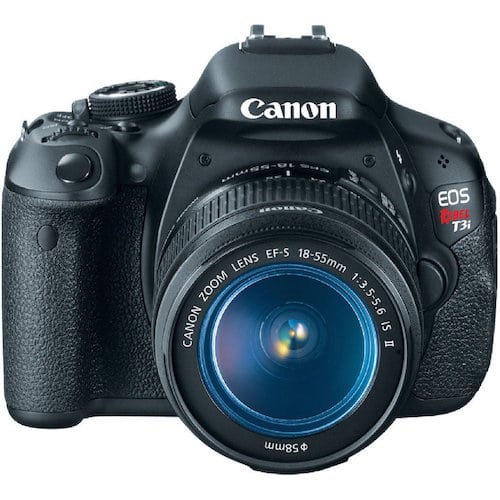 With a remarkably cheaper price than the earlier mentioned DSLRs, the Canon EOS Rebel T3i is an 18 MP gadget capable of wide range of ISO 100 to 6400 and up to 12800 and most importantly, can record high-resolution HD videos at 1080p and 720p.
The camera has a 3 inch 3:2 aspect ratio LCD monitor for clear and crisp viewing and even for taking selfies. It's also anti-smudge, anti-reflective and water resistant.
Scene analysis also features superior quality and accurate auto focus system. It has the "X-sync" technology of 1/200 seconds for flash bursts. Continuous shooting (6 RAW files / 34 JPEGs) is also included at 3.7 fps.
Some of the digital camera's specs are: 1/4000 max shutter speed, f/5.6 max aperture, 5,184 max horizontal resolution, 30 seconds min shutter speed, 3x optical zoom, 18 mm min focal length, 10x digital zoom, 9 auto focus points and you can take up to approximately 440 photos before battery runs out.
It is also compatible with a wide range of EF lenses for different occasions and for flash photography, with its E-TTL II flash metering system.
If you are on a tight budget or a beginner at photography then do consider this DSLR for shooting your next music video.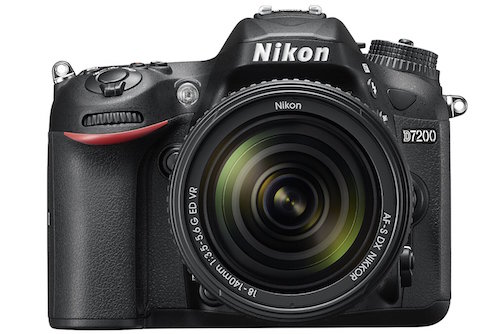 Considered as the "rival" brand of Canon DSLRs, Nikon also has its own flavor when it comes to shooting video. the Nikon D7200, at 24.2 megapixels, certainly makes the mark and is priced a bit cheaper compared to other Canon products.
Video capture is up to 1080p (1920 x 1080), 720p (1280 x 720) and below at H.264 and MPEG-4 formats. It also has a continuous shooting speed of 6 to 7 fps (3.7 fps when in live view), and it's also great for capturing time-lapse footage.
It has a ton of flash modes: auto, flash off, fill-in, slow synchronization, second curtain, red-eye reduction, etc. With a max shutter speed of 1/8000 of a second and 100 to 25600 ISO range, you can shoot up to 1,110 photos before battery is drained.
Its sturdy camera body is resistant to water and dust, has a pop-up style flash, a top-mounted back-lit LCD and a lot of ports (HDMI, USB 2.0 and others). You can also control the camera remotely with WiFi.
Summary
While DSLRs are quite expensive for the average consumer (especially when factoring in any additional gear such as lenses and tripods), if you really want to express the message behind your music, a well thought out music video is your best bet.