What's The Best CPU For Music Production?

Music production is a very CPU intensive task. When you start a project and create a few tracks, your computer will run great! You most likely won't have any problems loading up synths or effects.
Once you have a project with 20+ tracks, you will start to notice the lag and deley.
A slow computer sucks all of the fun out of producing music.
There are multiple things that can be causing your computer to run slow. Today we'll be talking about finding the best CPU for music production.
It can be a bit overwhelming to choose a CPU. There are just so many to choose from and each processor has it's own advantages.
Looking for the best computer?
You might also enjoy:
What Should You Look For In A Processor?
Compatibility:
The two most popular CPU types out there are Intel and AMD. They are both excellent and reliable.
Just make sure you pick one that is compatible with your motherboard. AMD motherboards should have AMD processors and Intel motherboards should have Intel processors.
I personally like Intel's CPUs better, but that's just me. They both perform very similarly.
Specs:
The most important thing to look for in a CPU is the amount of cores.
For music production, you will never want just one. The processors on this list are 4 cores and above.
Clock speed is a lot less crucial than it used to be. I'd recommend to mainly look at the amount of cores instead instead of the clock speed.
If you see a small difference in clock speed between two different processors, don't worry about it. You can barely notice a speed difference when the clock speeds are close.
It's hard to tell the difference between a 2.5GHz and 2.7GHz processor anyway. You shouldn't pay a lot more money for a tiny difference in clock speed.
---

The AMD FX-8320 is an 8 core processor.
For $140, you wouldn't expect to get 8 cores. You'd be lucky to just get 4.
Most of the other processors on this list have only 4 cores. Does this mean the FX-8320 is the best?
I know earlier I was talking about how important the amount of cores are in choosing a CPU. In this case, that isn't completely true.
While I'll admit the 8320 is very fast, in no way is it better than the Intel Core i5 models. According to CPUBoss, the i5 performed benchmarks much faster than the AMD FX-8320.
So what does the 8320 do well?
For almost half the price of an i5, you get a TON of speed. The processor speed is 3.5GHZ.
This processor is amazing if you can't afford a more expensive option. It will do a great job at processing audio and will run just about any DAW flawlessly.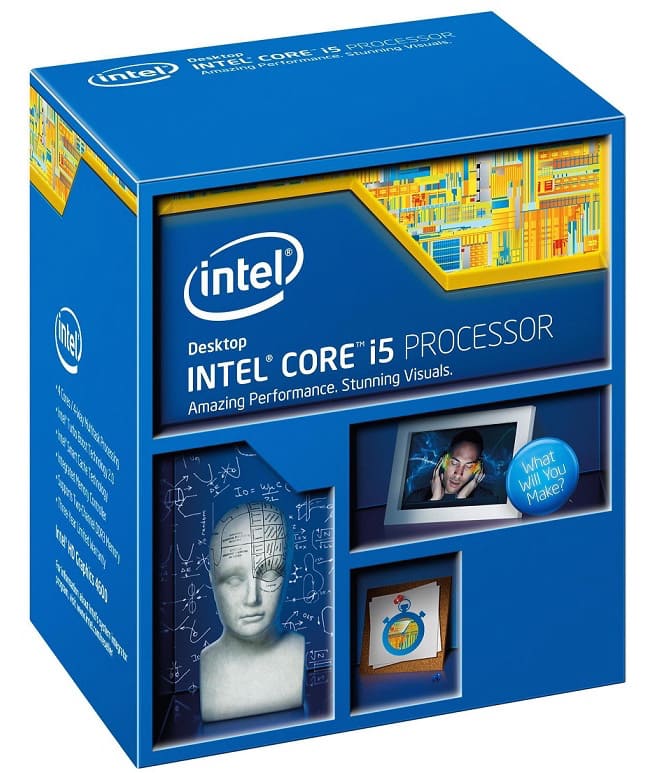 The i5 is a 4GHZ CPU that supports 4 cores. It also can support up to 4 threads.
A big separator between the Intel i5 and the FX-8320 is the features. One feature that I like is Intel's Smart Cache Technology.
Smart Cache Technology allows 6 mb of cache to be stored within multiple cores. Having this helps your CPU run much more efficiently.
I'd recommend the i5 as an ideal place to start out. The speed of this CPU is fantastic and it's reliable enough to last you a long time.
I5 chips are very popular and are used in most computers nowadays.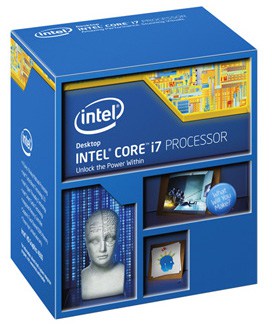 Now it's time to take it to the big-leagues! Let me introduce you to I7 PROCESSORS!
With the 4790 you'll still have 4 cores, BUT now you'll have 8 threads. More threads allow you to multi-task more efficiently.
Instead of 6 mb of cache storage, you'll now have 8. There are a lot of efficiency upgrades that intel did for their i7 chips.
My favorite feature of the i7 is it's "Turbo Boost Technology". While this sounds a bit corny, it's actually really useful!
How it works is it factors in your computers current processes, it's number of active cores, it's estimated power/current consumption, and it's temperature.
It will then use that data to make your CPU run faster and more efficiently.
Turbo boost has been getting upgraded over the years and is currently in version 2.0. Intel's vast amount of features is one reason I prefer them over AMD any day.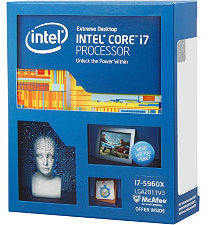 If you can't afford this CPU, don't worry. In my opinion, this is the dream CPU for producers. It's a 8 core hyperthreaded CPU.
Surprisingly, with all the power this baby has under the hood, the 5960X runs very cool.
Of course you'll need a heat-sync, but compared to most other power-house CPUs, the 5960X runs especially cool.
It's multi-threading performance is ideal for music production. You can run multiple programs in the background of your DAW very smoothly even when you are heavily processing audio.
Final Notes:
All of these CPUs are great. Choose what you can afford and don't feel pressured to buy something super expensive.
But whatever you do, DON'T get a single-core CPU. I don't even know if they still sell 1-core CPUs anywhere.
I'd definitely recommend getting at least a 4 core processor if you are doing heavy work in a DAW.
Want more awesome content just like this?  If so, then you might want to consider signing up for our email list down below.