5 Of The Best Trap Sample Packs In Existence!

There are a ton of sample packs that get released everyday. This is a problem because it can be hard to tell what packs are good and what packs are a waste of time.
In this current day and age anyone can release a sample pack. You don't need to be an established artist or have a sample label. This is a major reason why there are so many garbage sample packs out there.
In this list, I have sifted through the garbage to find 5 diamonds. These packs are all must-haves if you are a Trap producer.
If you have any questions about the sample packs on this list, don't hesitate to drop a comment down below!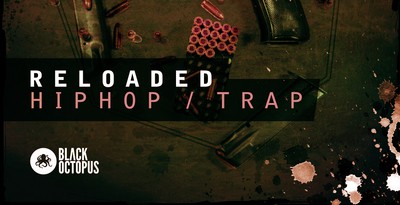 Reloaded – Hip Hop & Trap Construction Kits
The first pack we'll be talking about is 'Reloaded – Hip Hop & Trap Construction Kits'. This pack is designed for both Hip Hop and Trap producers(as you can tell by it's name).
With this pack, you'll be able to make a very classic, deep sounding hip hop track. I wouldn't recommend this pack if you are going to be making mainstream Trap since this pack tends to focus more on the Hip-Hop roots of Trap and less on it's EDM side.
In this pack you'll get over 1 gb of high quality one-shots, kits, midi files, and loops. You'll find plenty off deep basses, vocal chops, drum loops/samples, snare rolls, guitars, and much more.
Whether you are a rapper who needs to throw together quick, and original, beats, or if you are a producer who needs professionally produced samples for inspiration, this pack does a great job!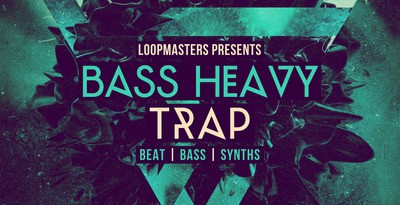 Bass Heavy Trap
Dan Larsson is back with another epic sample pack! I was a big fan of his dubstep pack that he released a while back. Larsson tends to be one of the heavy-weights of the sample pack industry.
Unlike Reloaded, Bass Heavy Trap focuses on the more EDM'y side of trap. If you like Jack U's style of music, you will love this pack.
There are plenty of wild-sounding basses. The sound design behind them is very complex! There are basses that sound similar to Snails, Skrillex, Diplo, and Savant.
Along with the basses, you get a large library of drum loops and samples. There are also SFX loops and SFX hits included.
81 software sampler presets are included. If you are using Kontakt, Halion, Exs24, Nnxt, or Sfz, this pack has you covered. All of those soft-samplers are supported.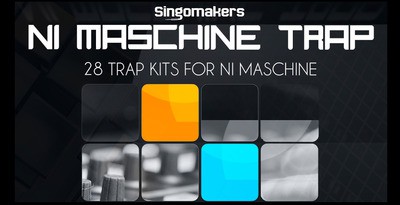 NI Maschine Trap
NI Maschine Trap is a must-have for any Maschine user! This pack is a great choice whether you plan to do live performances or if you just want to produce tracks.
In total, you get 28 separate kits. While that might not sound like a lot, there are 436 drum samples loaded to them. You'll find plenty of great kicks, snares, percussion, hi-hats, and rides.
You DON'T only get drums with this pack. You also get a good amount of modulated bass shots, synths, stabs, and horns.
Some of the instruments are samples/loops and some are synth presets. The presets are made in NI Massive.
If you are any type of electronic producer, there's a good chance you own a copy of Massive. It's arguably the most popular soft-synth. It's nice that NI Maschine Trap included plenty of Massive presets.
Another good part about the NI Maschine Trap pack is that there are example Maschine projects included. This is very handy if you need a quick project for live performances. You can save a lot of time by loading up one of their pre-made projects.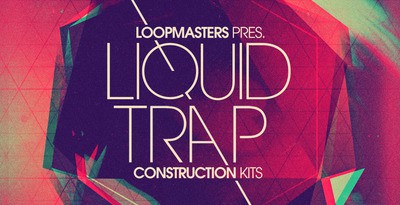 Liquid Trap
Liquid Trap is perfect for any future-bass/liquid-trap producer. You'll notice that there are plenty of melodic elements included and a good amount of deep 808 samples.
Every sample and loop is organized and labeled. This makes finding the exact sound your looking for easier than ever.
The loops in this pack come at a variety of BPMs. There are 146, 100, 180, 145, and 150 BPM loops. This gives you a nice range to make many different styles of trap.
If you are a liquid trap producer and need some inspiration, this pack will be really helpful.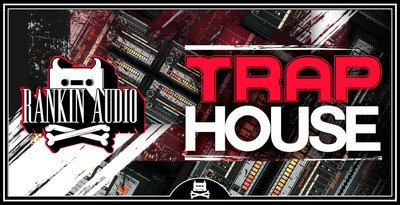 Trap House
Rankin Audio is one of my favorite sample labels. They usually focus on putting out unique packs rather than releasing packs that copy other artists. Trap House is no exception!
It takes the 4-on-the-floor kick patterns and funky basslines of house music and forms it into a trap-like package.
Before you give up on the idea of merging trap and house music, I'd recommend listening to the demo of this pack. You can create unique music just with the samples loops alone.
There are a ton of samples included. The whole pack is 1 GB in size. Some of the sounds you will get are drum loops, bass loops, leads, effects, and much more.
There are also vocal chops included. You can never have too many vocal chops in your collection!
If you had to get just one sample pack, I'd definitely recommend getting Trap House. The variety of sounds you get with Trap House is unbeatable
Final Notes
To conclude, all of these packs are great choice for any producer. Like I said, Trap House is my favorite pack that I put on this list.
You have to remember that the goal of making music is not to sound like someone else. That's why I prefer the Trap House pack over all the others.