10 Awesome Gifts For Music Producers That Won't Break Your Budget
The problem with getting gifts for music producers is that their desired equipment is expensive.
A set of speakers could easily cost you over $500. A new midi keyboard? That will cost another $300.
In this list, I have compiled 10 different AWESOME gift ideas that won't break your budget. Let me know what you think of this list in the comment section below!
1. A Retro Pocket Stylophone
The first gift I'll be mentioning is the Pocket Stylophone by ThinkGeek. For 25 bucks you get an awesome little desk toy that can produce some killer noises.
The Stylophone has 3 different organ sounds to choose from. It also has a switch to turn vibrato on or off.
There is a tuning knob for doing quick pitch bend effects. As far as features go, you don't have much control over the sound. You have to remember that this Stylophone only costs $25. For it's low price, it's still a surprise that this Stylophone has the features that it does.
The Stylophone has fairly loud speakers. You also have the option to plug in headphones and listen that way.
I thought it was interesting that there is an audio input on the Stylophone. With this you can connect an mp3 player for jamming over tunes.
2. Akai LPD8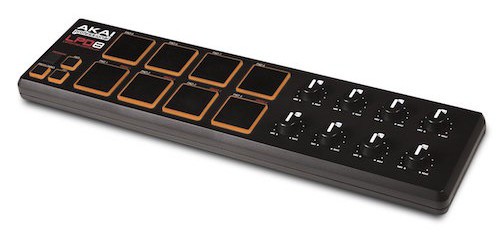 The next item on the list is a midi controller that will cost you less than $100.
The Akai LPD8 is a midi-controller/drum-pad. It is compatible with any software on any operating system.
You'll first notice how solidly built the LPD8 is. Akai did a great job at creating a product that will last forever. The LPD8 has a very compact design and can easily fit into any studio set up.
There are 8 knobs and 8 drum pads on the LPD8. Surprisingly, the knobs feel smooth and the drum pads have a nice touch to them.
There are endless possibilities of what you can do with the LPD8. The most obvious use for it would be for finger drumming. Since the LPD has nice velocity-sensitive pads, this is very doable. You can also control synth or effect parameters with the 8 knobs.
3. An Awesome Shirt From Zazzle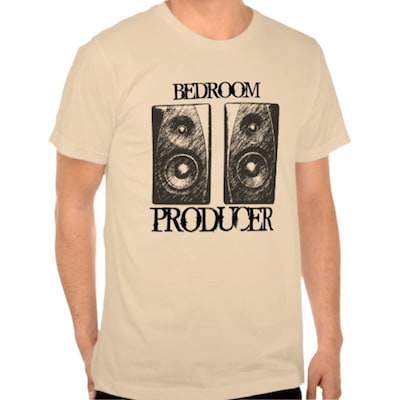 Zazzle is a store that allows it's users to upload custom designs to be printed and shipped on shirts, mugs, headphones, iphone cases, and much, much more.
This is a perfect opportunity for anyone to create customized gear for a very reasonable price. I found a load of clothing that any music producer would love.
How about this one? "Music producer by day, cat lover by night."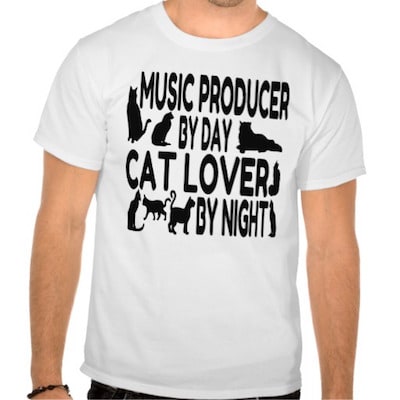 Got beats?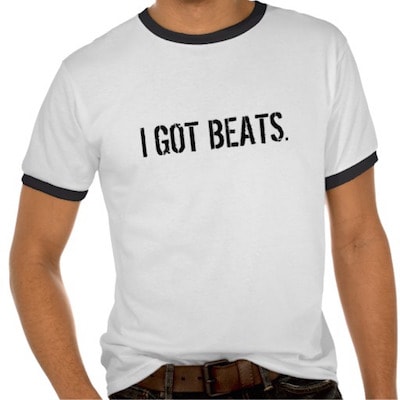 4. Novation Launchpad
There is a good chance you have already heard of the Launchpad.
The Launchpad is a 16×16 grid of pads that are designed to control Ableton. With it, you can do remixes, mash-ups, and create original tracks live.
There is an entire community of Launchpad users. If you simply search "Launchpad" on youtube, thousands of Launchpad performances will come up.
You can also connect your Launchpad to an iPad. You could technically use any midi-supported app(Garageband, FL studio mobile edition, etc), but Novation has created their own app specifically made for the Launchpad. It makes it easy for anyone to start creating tracks.
5. Korg Volca Sample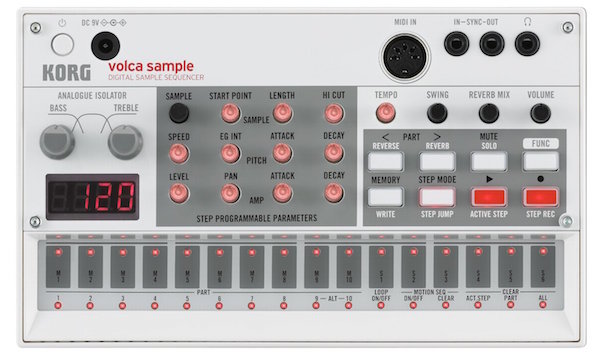 The Korg Volca Sample is a digital sequencer that lets you store up to 100 samples. For it's low, low price, the Volca Sample supplies a whole lot of bang for your buck.
The Korg Volca series is a group of synthesizers, samplers, and sequencers that are all cheap, portable, and expandable. Some other Volcas that are available are the Volca bass, the Volca Keys, and the Volca Beats.
On the Volca Sample's sequencer, you get 16 steps. There is a motion sequencer feature that lets you record automation over the 16 steps.
The Volca Sample can hold 4mb of memory. While this may not seem like a whole lot according to today's standards, it is all you need especially since you'll be using mostly one-shot samples.
The sample rate on the Volca Sample is 31.25kHz. The sound coming out of this sequencer has a very 90s sort of vintage sound.
There are two effects on the Volca. One is for digital reverb and the other is an analog isolator. I really liked the analog isolator. It is the only analog part of the Volca Sample and provides for a nice filtering effect.
6. Vinyl Records For Sampling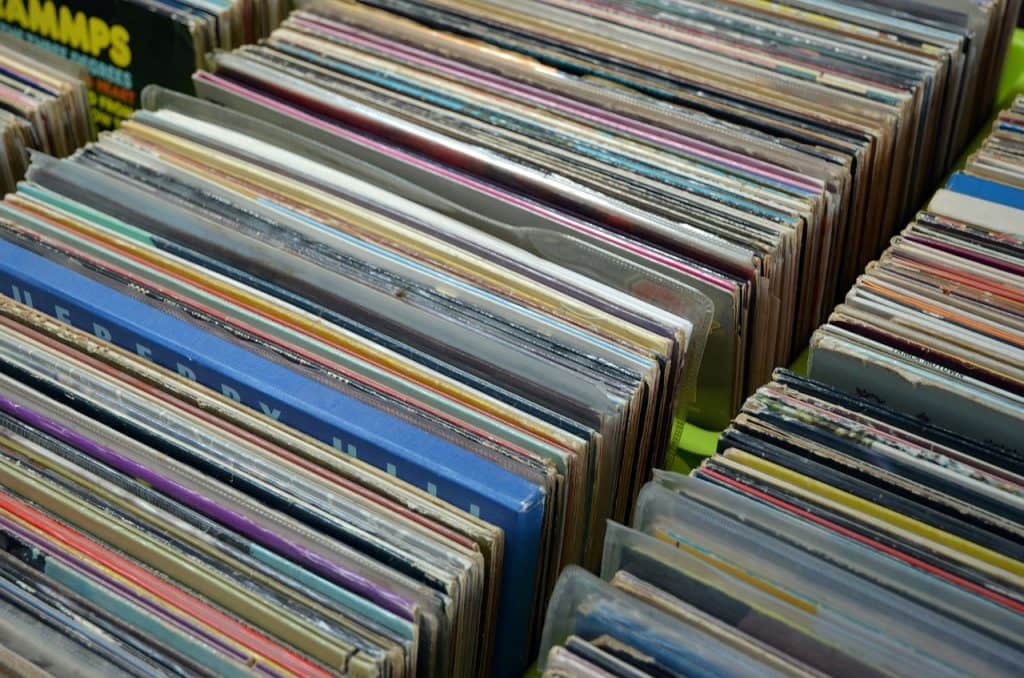 You can pick up weird obscure records for very cheap. The best places to find records is Ebay and local record shops.
Producers love old jazz, funk and soul records. They provide great drum breaks and awesome rifts that are perfect for sampling.
Orchestral records are also a great pick for sampling. Orchestral instruments tend to be harder to replicate realistically in software so having a nice-sounding record or two to sample off of is very handy.
After a quick search for "orchestra vinyl record", I found a huge list of cheap records.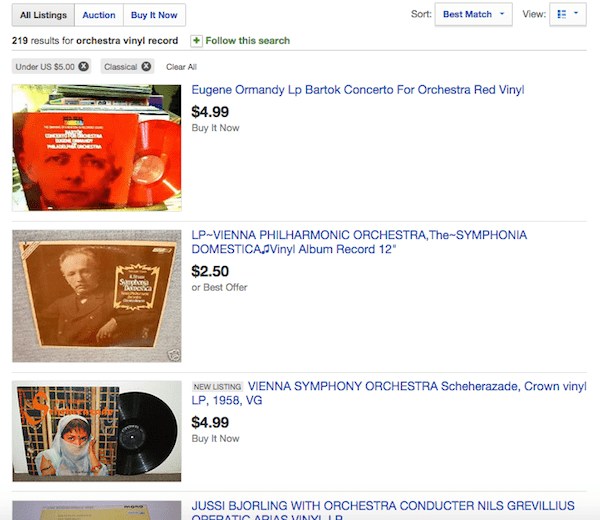 You can additionally add a filter so that you'll only see records $5 and under.
7. A Synthesizer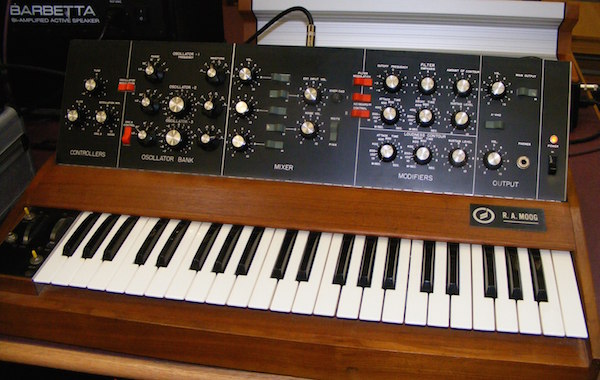 While it's easy to spend over $4000 on a synthesizer, you don't have to. Once again Ebay comes to the rescue with more super-cheap prices.
You can find a wide selection of vintage and modern synthesizers, new and used.
There seems to be a surplus of vintage soviet synths on Ebay. They are normally less than $100 and would make an affordable, yet humorous, gift for a producer.
8. Weird Instruments For Sampling
Producers love to record strange sounds…
You can either buy an instrument, or make one yourself.
Any percussion instrument is usually a win. You might also consider a jaw harp or a ukulele as a unique gift.
9. An Inspiring or Informational Book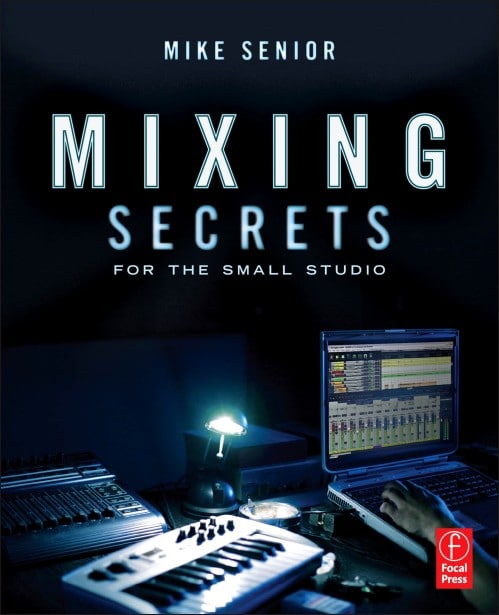 Books are one of the oldest and most effective ways to gain knowledge. A book can make a great gift to any producer.
As for informational books, Mastering Audio(The second edition), Mixing Secrets For The Small Studio, and Dance Music Manual are all great choices. They all offer invaluable information from industry professionals.
If you are looking for a more philosophical, or inspiring, book, I'd recommend All You Need to Know About the Music Business, Music, Money, and Success, and Start and Run Your Own Record Label.
10. VST Plugins And Sample Packs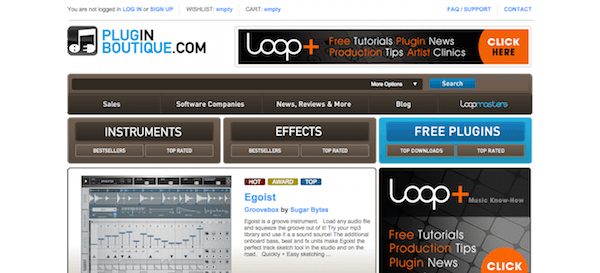 My favorite place to get audio plugins is Plugin Boutique. For virtual instruments, they offer a wide range of synths, samplers, and drum machines. They even have plugin expansion packs and presets.
You can also find a load of audio effects ranging from compressors, to choruses, to distortion, to amplifier simulators.
If you are looking for sample packs, Loopmasters is the place to go. They have plenty of sample packs designed for many different genres.
If you are a dance music producer, you will especially find Loopmasters of use.
If I had to recommend one pack from Loopmasters, I'd have to pick the Deadmau5 XFER pack. It was produced by Deadmau5 and has a load of samples that were professionally recorded.
So there you have it!
These were my top 10 picks of gifts you should get for music producers. I hope you enjoyed it!