Here Are Some Furniture Choices Your Home Studio NEEDS
Pimping out your studio furniture may not be on the top of your list. You might want to spend your money on new midi controllers, synths, and studio gadgets instead.
However, improving your workstation can increase your productivity and comfort in your studio. Having a faster and more efficient setup will allow you to get your ideas out faster which can translate to less stress and better music.
In this article, I will go over 2 studio furniture components that will make a major difference in the way that you produce music. Within each category I'll supply you with excellent recommendations that will point you in the right direction to improving your studio.
So let's begin!
A Killer Studio Desk
First and foremost, you will need a desk.
A standard office desk will be fine until your studio gets larger. Pretty soon you'll have loads of hardware that require room that your current desk cannot supply.
Finding the perfect home recording studio desk involves figuring out what you need a desk for. How much gear do you currently have and what gear do you plan buying in the near future?
Amazon has a great selection of home studio desks for reasonable prices. You can view some of them here.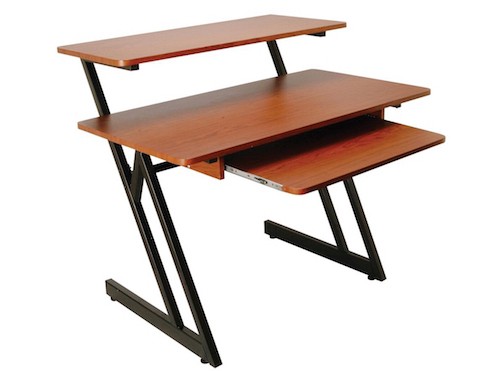 On Stage WS7500 – A very popular option for smaller studios
If you are a beginner, or simply have a small-sized studio, you are most likely not going to jump at the chance to spend $600+ on a desk. That is OK.
The WS7500 is a desk that has the small-studio in mind. It costs less than $200 and is packed with great features.
It has a nice slide-out keyboard tray. Having the tray on the bottom gives you room to keep a full-size midi keyboard on the top of the desk.
The biggest concern with the WS7500 is its low price. Can it really be reliable for its price? The answer is YES. It is extremely sturdy and trustworthy for your most expensive gear.
Another concern you might have is this desk turning out to be too small. When this desk arrives at your doorstep you will notice that it looks wider than perceived in the pictures. There is plenty of room even for large studio monitors.
Omnirax Presto – The best choice for most producers
If you are willing to invest a higher amount of money into your home studio desk, I'd recommend taking a look at the Omnirax Presto.
It has a very large surface area for any equipment or racks that you might already have. There are 2 sepperate easy-to-access bays for keeping your gear.
The design and build quality of the Omnirax Presto is phenomenal. The Presto has a nice, clean appearance that will look even better in person.
Another great feature of the Omnirax Presto is how easy the assembly process is. For its size, putting together the Presto isn't that hard.
Other Options:
If these desks don't satisfy you, there are plenty of other options to choose from.
I'd recommend any desk that is made by AZ or Omnirax. Everything made by these two companies are top-notch and reliable.
Depending on how complex your studio is, there are a ton of larger, and more-pricey, studio desks to choose from.
A Comfy Recording Studio Chair
The chair you use can make or break how productive you are in the studio.
This brings us to the tail of Goldilocks and the three little producers. Goldilocks didn't want a studio chair that was too comfortable or too ridged. Goldilocks wanted a studio chair that was just right.
Surprisingly, the manufacturing of office/productivity chairs has become an art. You can pay anywhere from $30-$3000 on a chair.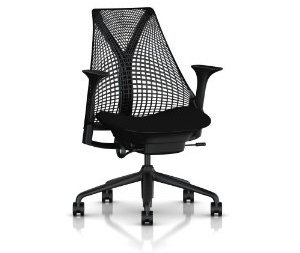 After much research, I have come to the conclusion that the Herman Miller SAYL is one of the best chairs you can get.
The Herman Miller SAYL has a street value of around $500-$600.
What stands out most about the SAYL is its high build quality. Its German engineering at its finest!
The SAYL will last much longer than any normal office chair. It is designed to last for many years without having to replace it.
After you try a SAYL, all other chairs will feel uncomfortable.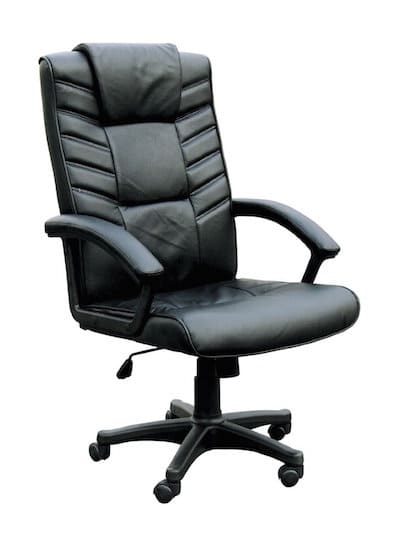 UPDATE: Looks like this chair got pulled off of Amazon. Luckily, I came across this Executive Chair that has a similar price-tag, quality, and design.
For about half the price of a SAYL, you can pick up an AZ Chesterfield Black Leather Chair
The Chesterfield has a very traditional design. We've already went over that AZ is a company that produces exceptional furniture.
This chair is nice and comfy. Its comfort-level will satisfy 99.9% of producers. It has great back-support that will remain comfortable during long studio sessions.
---
So there you have it!
When was the last time you have bought studio furniture?
Now all you need is a computer (or laptop) and your studio is ready to rock and roll!
Let me know in the comment section below!