How Four EDM Artists Achieved Fame: What to take from their success
Achieving any level of success requires persistence, hard work, and the mentality that you can't fail. Nobody truly fails at achieving their dreams. They just give up too early.
So what is the secret path that every well known artist takes to achieve their fame and fortune?
In this article I will go over the stories of 4 very successful EDM artists that are all playing sold out shows all around the world.
Artist #1 – Hardwell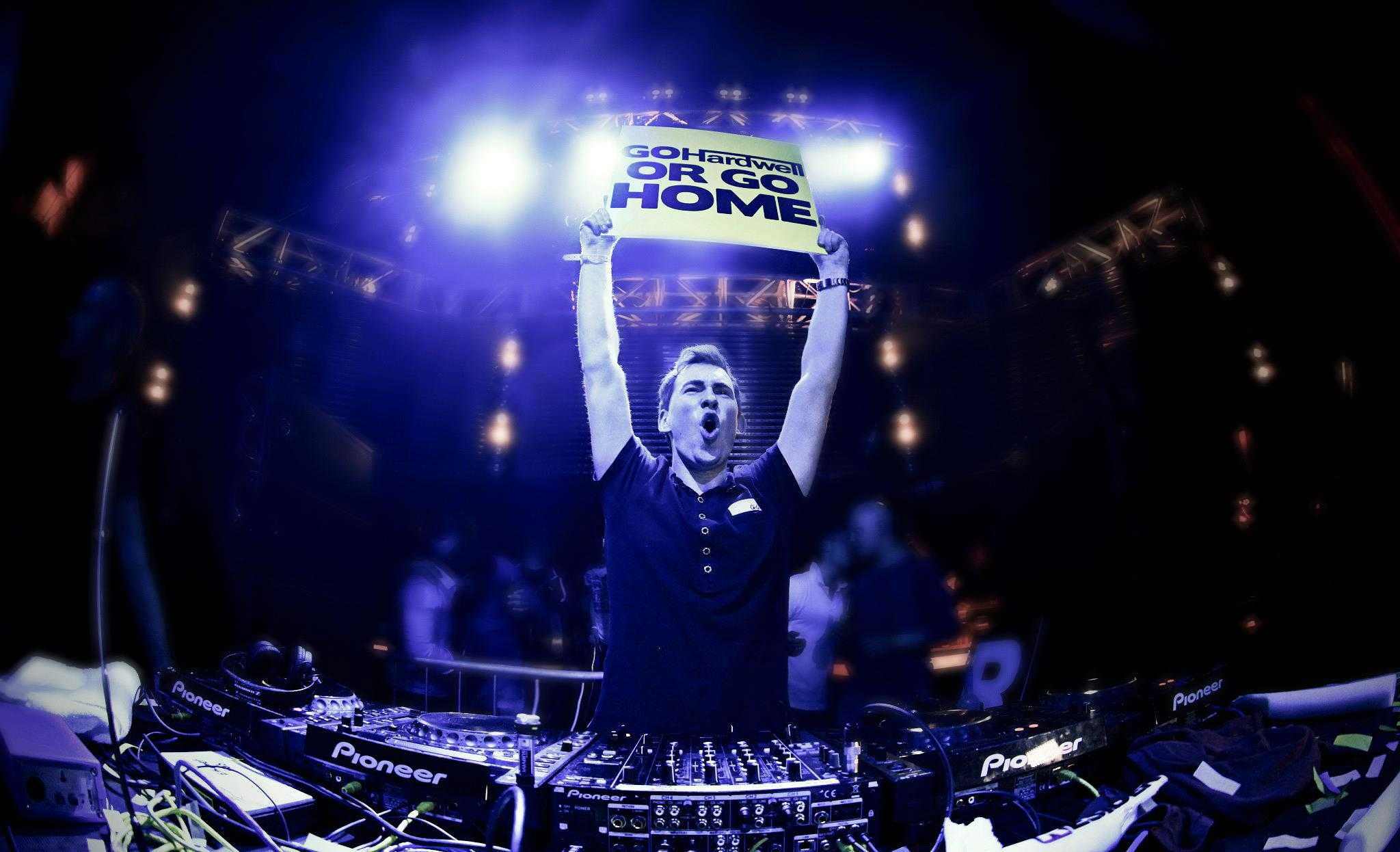 Hardwell is a great artist to start with. He has been DJMag's #1 DJ from 2013-2014 and still has a great possibility of becoming #1 in 2015.
Robbert van de Corput(Hardwell), was born in 1988 and lived in the Netherlands.
Hardwell wanted to become a DJ since age 11. After watching an MTV documentary on DJs, he knew what he wanted to do for the rest of his life.
He DJed his first gig at age 12 for his friend's birthday party. It was only a 100 person party, but hey! You gotta start somewhere. At the time Hardwell's DJ name was DJ Robbert. His dad suggested to change his name to DJ Hardwell. He came up with the name because Hardwell is the english translation of Robbert's last name, van de Corput.
Hardwell managed to get a record deal with a small sized label in 2002 at only age 12. Hardwell started playing at clubs around the Netherlands and his reputation grew. From age 14-18 his parents would have to drive him to gigs since he wasn't old enough to enter by himself. This gave him the opportunity to play alongside respected DJs such as Chuckie.
Just a year later, Hardwell released a remix of The Underdog Project's 'Summer Jam 2003'.  It's interesting to hear this because you can tell that Hardwell is still developing his style when he made this.
It wasn't until 2006 where hardwell started his Eclectic Beatz series. At the time, this was one of the best selling mix CDs. Throughout his career, there has been 10 Eclectic Beatz CDs released.
Hardwell kept his success growing at a fast pace. In 2008 he topped the Dutch Dance charts and had the #1 position on lock. He released a deep-house mashup of Robin S' Show Me Love and the instrumental version of Steve Angello & Laidback Luke's track 'Be'.
Hardwell got attention from DJ Tiesto in 2010. Tiesto emailed Hardwell and invited him to play in Ibiza. Of course Hardwell accepted the offer and played a show of 10,000 people. Tiesto and Hardwell became great friends and collabed on many tracks together.
With having Tiesto as a mentor, nothing could hold Hardwell back. In 2011, he succesfully secured the #24 spot on DJMag's Top 100 DJs. A year later, Hardwell rose to the #6 position, and finally in 2013, he was #1.
What To Take From Hardwell's Success:
He took action

– At a very young age he wasn't afraid to get his name out there and hustle. Although he had to take his parents with him to DJ at clubs, he did what it took to expand his career.
He was surrounded by positive people – Hardwell's parents supported him immensly. His dad even came up with the name Hardwell. Try not to be around people who don't see your vision.

He promoted himself A LOT

– Vibe.com interviewed Hardwell and asked about advice for up-and-coming producers. He gave a great answer about how you don't need to be a signed artist to release a hit record. He went on about the value of using social media. Here's a snippet:
If you have a good record, if you have a good track, share it with your friends and family. Just put it out and let as many people as possible listen to the track. Upload it everywhere [facebook, soundcloud] try to give it to the DJs for their podcast, try to send it out to every DJ, look on their websites…
Artist #2 – Calvin Harris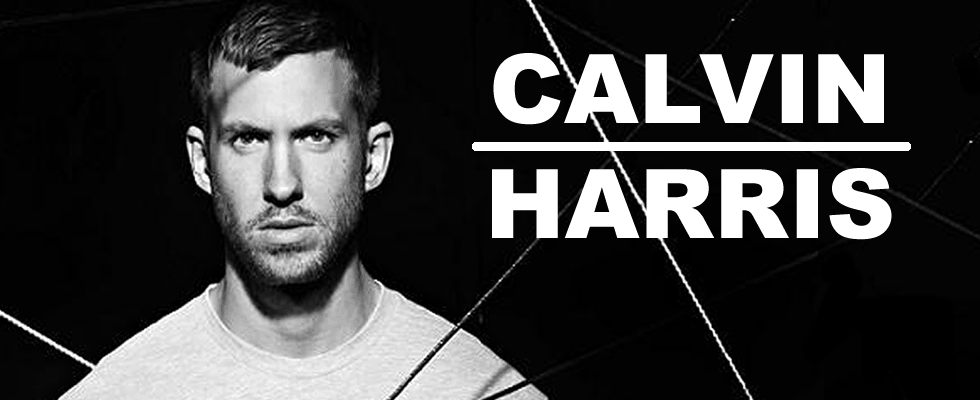 Before Calvin Harris was Calvin Harris, his name was Adam Richard Wiles. He first got interested in music when he was a teenager making beats in his bedroom. Wiles wanted to move to London because their dance music scene was larger than in Scotland. In order to afford this trip Wiles got a job in a fish factory.
While still in Scotland, he managed to get in contact with a UK based label called Prima Facie, that released 2 of his tracks, 'Da Bongos' and 'Brighter Days' under the name Stouffer. If you listen to these tracks, you will discover that they sound dated and poorly produced. He came a LONG way since making these tracks.
Harris was ready to travel to London. Disappointingly he only released one song. The song he released was a big step-up from his previous work and had the vocalist Ayah in it. The song he released was titled 'Let me Know'.
Harris moved back to his hometown in Dumfries Scotland since he couldn't find a job. At the time, Myspace was wildly popular. He started publishing self-made tracks on Myspace and later on got discovered by a talent scout for EMI. Calvin Harris was officially signed to EMI in 2006.
From there, Harris released an album titled 'I Created Disco', in 2007. The album resonated well with the public and had 2 tracks that became top 10 ten hits.
This album catapulted his career. All of the sudden he was in high demand and wrote for many artists and bands. He was touring around the world and working as a solo artist.
Although Calvin Harris wasn't DJMag's #1 DJ, he has held the position for the highest paid DJ since 2013.
What To Take From Calvin Harris's Success:
Although he had a crappy time-wasting job, he still stayed persistent with producing –  He didn't lose faith just because he was working in a fish factory. He knew that there was a light at the end of the tunnel for him.
He took advantage of social media – You can call it luck that Harris got discovered through social media, BUT social media can be very powerful. Success with social media involves persistence, which most wannabe-artists don't have. Overnight success is very rare. Time and hard work is required.
He put in time to master his craft – This seems obvious, but I can't stress it enough. Harris became antisocial when he started to produce. He spent all of his spare time in the studio. I'm not telling you to sign away your life. Just prioritize.
Artist #3 – Diplo
Thomas Pentz, better known as Diplo, is an artist that manages to bridge mainstream and underground in his music. He has experimented with many sub-genres and worked with many great artists.
Diplo's interest in music began at a young age. In high-school he'd try to create pop songs by using an old turntable-mixer with a 3 second timestamp. He would create short loops and try to cut samples over the top of the record.
After graduating from highschool, Diplo moved to Philadelphia where he attended Temple University to study film.
After constantly running into DJ Low Budget, the two would end up forming the group Hollertronix and would start throwing large underground parties as a way to build their DJ careers and promote their mixtapes. The parties started to explode! So many people wanted to come because of their party's uniqueness. The music they played was a combination of multiple genres that no other artists dared to mix.
We were all essentially hip-hop DJs, but we started playing electro and Miami Bass. Word spread and it went from like 20 people attending to 400, 500, 600, 700. It got to a point where we had to turn people away.
Hollertronix started gaining a lot of attention. They even had their mixtape 'Never Scared' make it into the top 10 albums of 2003 by the New York Times.
After this success, Diplo was ready to focus on his solo career. He released his first studio album, 'Florida', in 2004 under the Big Dada label. Keep in mind this record sounds nothing like the Diplo we all know today. It's mostly trip-hop and hip-hop instrumentals. No twerking, no Skrillex, no trap.
I was working late nights and taking a bus through the city every night, smoking weed, putting on headphones and just making things I never heard before and could just imagine.
Diplo got a lot of support from the underground community. He got enough support to gain attention from M.I.A. They partnered together to work on a new mixtape called 'Piracy Funds Terrorism Vol. 1'. This mixtape got voted #1 album of the year by Pitch Fork Media and New York Times. M.I.A and Diplo continued to work together and released 'Paper Planes'. This song sold over 3 million copies and hit #4 in the U.S. Hot 100 Charts.
What To Take From Diplo's Success:
He wasn't Afraid to experiment with different genres of music

. From Trip Hop, to Baile Funk, to Trap, Diplo saw no limits.

He was open to working with other people

. Instead of staying on a solo-career, he joined groups and worked with other artists. He still does this today. He recently partnered with Skrillex to form the group Jack U.

He didn't lose hope because of his situation

. Diplo formed his career in Philly, a very tough city to make an impact in.
Artist #4 – Martin Garrix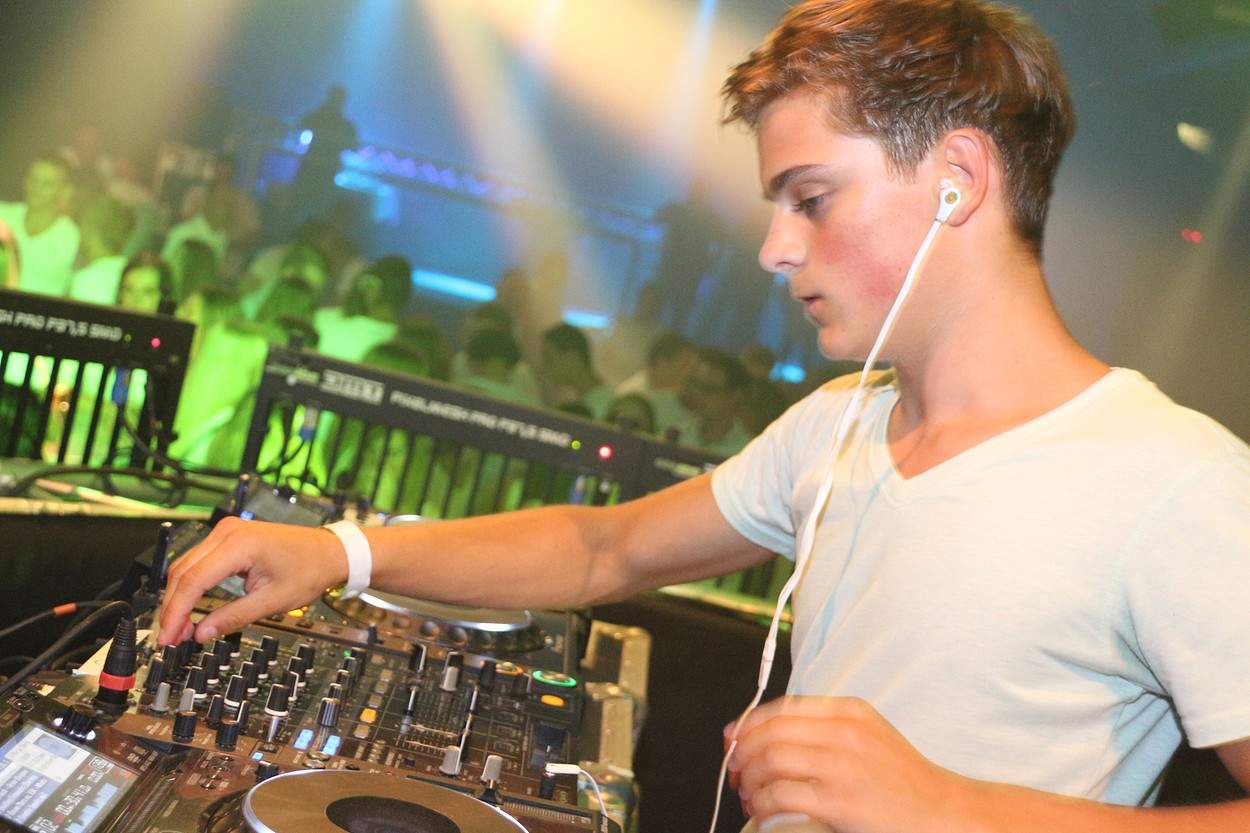 Although Martin Garrix is technically still not allowed in a club, this 18 year old DJ's whole career is based off club music.
He first grew an interest for dance music when he saw Tiesto DJing the olympics. Garrix started listening to trance music and slowly gained interest in house music. Garrix was just learning to produce at the time and bought his first DJ setup.
In 2010 he played local parties and events for his family. Eventually he even played at a club in Amsterdam when he was only 13. This was insane at the time, because no one has ever seen a 13 year old play a club.
Two years later, after spending much time perfecting his craft, he released a bootleg remix of Enrique Iglesias's 'Tonight'. Garrix promoted over social media and sent it to countless blogs. They loved it!
It generated so much attention that Spinnin Records signed him and Sander van Doorn released Garrix's track, 'Error 404', on his label.
In 2013, Garrix released 'Animals'. The track hit #1 on Beatport and even made the top 10 in Europe.
The most amazing thing is hearing how many people get inspired by my music and story. I want to show everyone that if you pursue your dreams, they can come true no matter what. That's what I want to do.
What To Take From Martin Garrix's Success:
He did remixes as well as originals – Making a remix is what initially got him publicity before he released 'Animals'. Remixes are a great way to build an audience by attracting other artist's fans. I guarantee if Garrix sent an original track to those blogs, it wouldn't have gotten nearly as much attention as the remix.
He got experience DJing(even if he wasn't playing fun gigs) – Although DJing a family party isn't quite Tommorowland, it gives you the experience of playing a set.
He promoted his tracks – You don't have to pay for advertising. Like I've been saying throughout the article, social  media is powerful. When posting your tracks on soundcloud, youtube, etc, you won't get that much exposure doing the set it and forget it method. Send your tracks to blogs, labels, or even some music promotion channels on youtube. If you are just starting out, don't worry about this. You shouldn't worry about promotion until your tracks start to sound good.