How to Get SoundCloud Followers: A Guide to SoundCloud Promotion
Based in Berlin, Germany, SoundCloud is an online music platform that allows users to share, upload and stream music anytime, anywhere. First launched in 2007, SoundCloud today has become increasingly popular among new artists, DJs as well as famous musicians and producers all over the world.
In this article, we will discuss all that you need to know to increase your fan following on SoundCloud – from how to optimize your SoundCloud profile, how to improve your stats to the most common mistakes that you must avoid.
Becoming a highly sought-after artist on SoundCloud isn't easy: you must master your talent and put in the effort to promote and to improve visibility of your tracks on an online music platform where thousands of new users share fresh tunes every day.
If you're looking to gain exposure through sharing your music on SoundCloud, you must remember this one rule – stand out from the rest because you won't get a second chance to make a first impression.
Whether you're a budding artist, record label owner or fan, read on to know how you can boost your SoundCloud fan following using legit, white-hat techniques.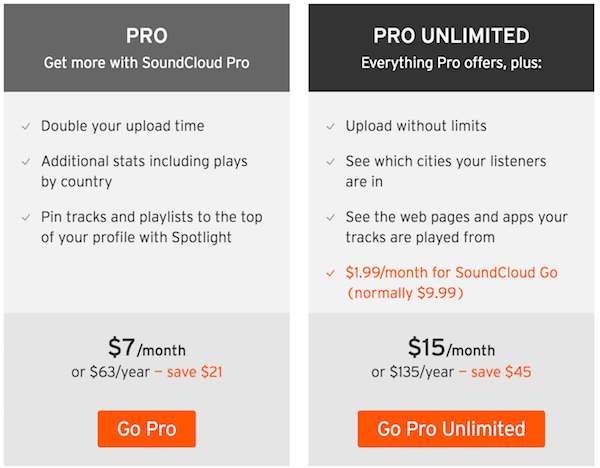 Sign Up For a Pro Membership
Not to be confused with a Soundcloud Go account, becoming a pro member on SoundCloud is a must if you want to promote your SoundCloud profile and get new followers. Now you may wonder what difference a premium membership would make so here are three main reasons to get a premium SoundCloud membership to make a solid first impression.
You'll stand out from the rest with a colored widget next to your name

You can share your music with unlimited number of groups and people

Having a free account will restrict you to give only 100 downloads
Note: As you get more and more into online marketing you will realize how small changes can lead to noticeable benefits. Things such as a small Pro account start next to your name, having the ability to use Spotlight, and if you haven't already, listing all your social networks on your profile page can make a difference in how many followers you have and how many plays your tracks get.
First Impressions First
Your personal profile picture speaks volumes about who you are and your work. Therefore, it is imperative to have an interesting picture for each of your tracks.
Explore your creativity and spend some time creating stunning visual art to go with your track. Your image should at least have dimensions of 500 x 500 pixels or more – the bigger the image, the better.
If you're going to use an image from social media networks like Tumblr or the internet, remember to take permission from the owner of the picture prior to using it.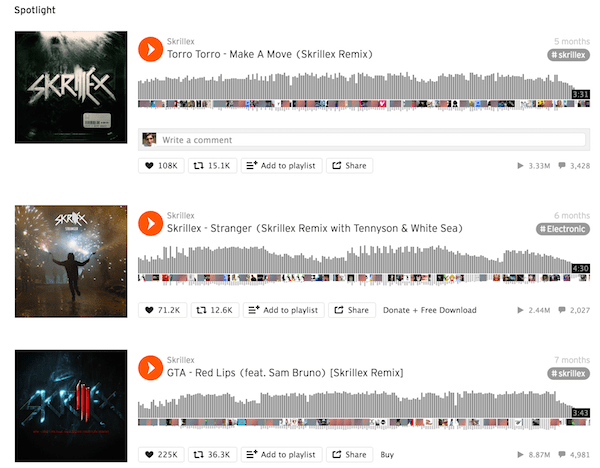 Get the Most Out Of the Spotlight Function
The Spotlight function on SoundCloud is there for a reason – to help you showcase your best work on your profile. With this amazing feature, you can pin up to 5 of your best tracks.
This is the perfect opportunity to show your listeners how talented you are. You can also grab the attention of your followers by highlighting a hot new track on your profile as well.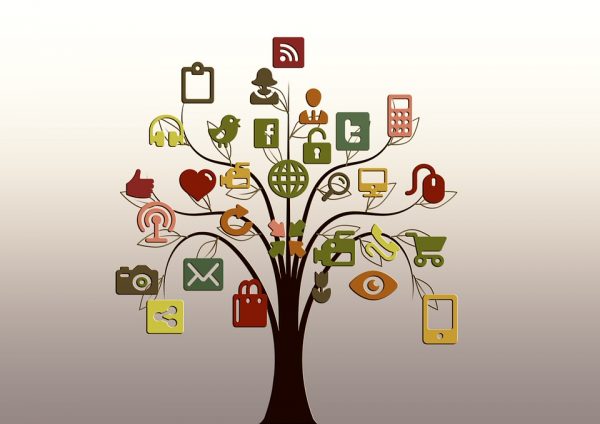 Cover All Bases
Don't underestimate the power of social media networks when it comes to increasing your fan base. Many talented artists lose out on potential followers simply because they go undiscovered.
The best way to expand your fan base is to integrate your SoundCloud with social media networks which will in turn, increase your visibility. Don't forget to tell your story, give a description of your work and most importantly, what inspires you.
Call to action is important: ask people to share, like and tag friends if they like your post. This will go a long way in building a loyal fan base in the near future.
Make Google Your Best Friend
Wait… What does Google have to do with this? We're talking about Soundcloud here, right? Correct, but it is important to keep search engines in mind when designing your profile.
While this isn't the "one trick that will get you thousands of followers" optimizing your
For a good article on soundcloud profile optimization, checkout soundcloudreviews.org article.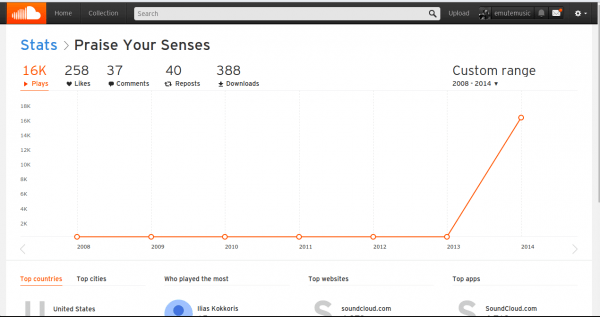 Track Potential Followers with Pro Stats
Make a smart move – use Pro Stats to track potential followers. Basically Pro Stats provides you with a list of top plays by cities, giving you the golden opportunity to take a look at all the top cities where your tracks have been played frequently.
From there, you have so many options to explore in order to increase your fan following.
You could collaborate with a loyal fan, discover fans that check up on you with the 'Plays by SoundCloud profile' feature or find out third party applications where your tracks have gone viral with the 'Plays by App' option.
Networking Is Important
Collaboration and networking is a two-way street and it will really help you boost your fan following if you do it right. The ideal way to gain new follows is to become one yourself.
Network with musicians at levels both similar to you and above you. The musicians at your level will be easier to get in contact with, but the musicians above you will be able to take you to new levels.
Be on the lookout for new likeminded artists using the 'Charts' and 'Search' features on SoundCloud and follow them. Establish a relationship built on mutual interests and trust – give your honest feedback and criticisms and expect the same in return. Fellow artists will value your contribution and do the same for you in return.
Consistency Is Key
Keep your fans posted or you will lose them. Even the best of profiles fizzle out without consistency and dedication. Spend some time online every day networking and consistantly upload fresh tunes to make your profile more discoverable. Establish  a good reputation among fellow artists and followers.
Steer Clear from Spamming
Spamming is a big no-no. Always make sure your comments on others' tracks are constructive and not spammy.
It's so obvious when someone leaves a "plastic" comment on your music. It becomes so obvious that they don't care about you and only want exposure for their music. That's not how you win on social media.
Avoid plugging your SoundCloud in timed comments on other artists' tracks as it will only make you look bad when you try to push your own agenda.
On a lighter note, if you're trying to contact other artists, it is best to draft a short but genuine personal message. Labels usually ignore messages and emails that seem canned or generic.
These are some of the tips that will help you create a genuine, loyal fan base on SoundCloud in no time. Always remember, black-hat techniques may be easy and show quick results but in the end, they often backfire. 
In conclusion, Sound Cloud can be a very good platform as long as you don't take sketchy shortcuts and treat this as a long-term game.
I didn't write this article in order for you to have a "simple cheat that will get you thousands of followers". I wrote it so you'd understand the value of putting in hard work on social media in order to gain long-term success.
Thank you for reading! I appreciate it.