Rode M5 Review: The Perfect All-Around Microphone?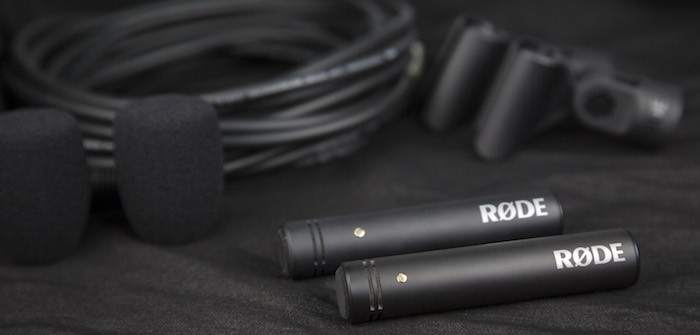 Rode is an Australian microphone company known for supplying high quality audio equipment.
The Rode M5 is a small diaphragm condenser microphone that is closely based on the NT5. The M5 has a few improvements and new features that put it far ahead of other small diaphragm microphones on the market.
With the M5, Rode made a huge effort to create a condenser microphone that has low noise and a wide frequency response. If you are looking for a high performing microphone that won't break your bank, the M5 could be your answer!
What's So Special About The M5?
The Rode M5 is a cardioid microphone. This basically means that the mic only picks up sound from the front, while blocking rear and side sounds.
Since the M5 comes as a pair of microphones, it is ideal for multi-miking situations. It works especially good for recording acoustical instruments.
The M5 can work in a multitude of situations from acting as a drum overhead in the studio, to becoming an acoustic guitar mic on stage.
These microphones have a very strong build quality. They are made of a durable ceramic coating. However, if something goes wrong with mic, Rode supplies a free 2 year warranty.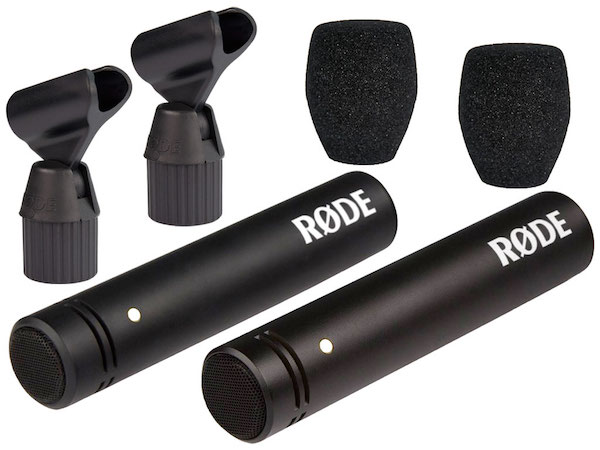 What's Included?
With the 2 M5 microphones, you'll get 2 WS5 windshield, 2 RM5 mic stand mounts, an instruction manual, and a rather large 'I Heart Rode Microphones' Sticker(My favorite part about getting Rode mics!).
The 2 windshields included aren't anything too special. They are just 50 cent windshields. They aren't bad by any means. They get the job done.
The mic stand mounts included will secure each M5 to any standard microphone stand. The stand mounts included don't feel too cheap. They are definitely something you can trust to hold your $200 microphone.
Configuration
Where this microphone excels:
For acoustic guitars and other acoustic instruments, this mic is the way to go! It provides a clear sound that sounds great without any major EQing or processing.
Surprisingly, this mic works great for vocals. It particularly sounds good with male vocals in the tenor range. The M5 is also perfect for recording choir or group vocals.
The M5 is also excellent for drum recording. It handles the low frequencies of the kick well without getting too muddy. The high frequencies of the cymbals sound great as long as you don't position the microphone too close.
Pros
Great sound quality. Sounds just like an $800 microphone!
Comes with long warranty(Rode mics are built to last!).
Inexpensive
Very wide frequency response
Cons
The microphone capsule is not replaceable
no high-pass switch
>>Click here to check the Rode M5's current price on Amazon.com<<