Here are the 5 Best Massive Presets, Sure to Blow Your Socks Off
Presets are a great way to gain inspiration and discover new sounds.
Downloading presets is a lot like sampling when you think about it. You're taking something someone else made and then are tweaking it to make it your own.
Whether you are with or against downloading/buying presets, it has become a very common element of music production.
Top artists among many different genres use presets. Of course, this doesn't mean you should limit yourself to only USING presets. You should also take time to CREATE presets as well.
Where to buy presets
Before I get into this article. I just want to talk about the best place to buy presets.
There are many places on the web to pick up synth patches, but my favorite has to be Loopmasters. LM is kind of like the Amazon.com of sample packs and presets.
You can quickly explore the most popular packs and can read user reviews as well. They make it easy to quickly press play and hear a preview of a sample or preset pack you're interested in.
Loopmasters allows artists and labels to publish packs on their platform. Because of this, you'll find a HUGE variety of different sounds.
So that's basically why I believe Loopmasters is the way to go when buying preset packs. Another nice part about it is that they accept many different currencies and automatically display a converted price based on your local currency.
If you're looking for a pack that takes inspiration from the sounds of top EDM producers, look no further than this preset pack.
With this pack, you'll get 80 patches. Keep in mind that these patches will only work on NI Massive 1.3 or higher.
Inside, you'll find basses, leads, pluck synths, and pads. All of them have custom-configured macros, so you can tweak the sound without having to dive too far into the patch.
The sounds included are based on artists such as Martin Garrix, Axwell, Ingrosso, Sander Van Doorn, Tiesto, Knife Party, Dimitri Vegas & Like Mike, W&W, Nicky Romero, Tujamo, Hardwell, Dannic, Dyro, Above & Beyond, Afrojack, KSHMR, and many others!
The demo loop for this song was made using only presets from this pack. The only part of the loop that wasn't made with these presets were the drums and SFX.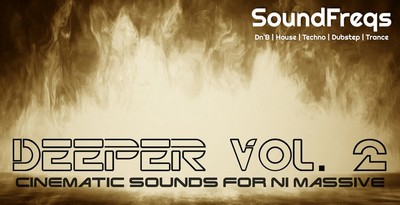 The second pack we'll be talking about is Deeper Vol. 2.
I included this preset pack on this list because it has really nice sounding cinematic pads and FX. This pack is a wonderful edition to add to your collection.
You'll easily be able to find amazing soundscapes that can be tweaked to your liking with macros. Just a few small tweaks on these patches can completely change the characteristics of their sounds.
50 high quality presets are included. They are all in .nmsv format.
Once again, you should have NI Massive 1.3 or higher to run this preset pack.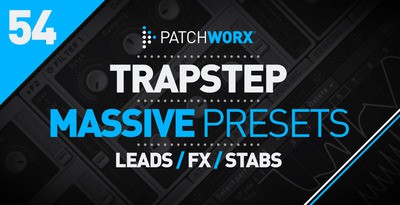 Trapstep combines multiple bass-heavy genres and includes a ton of great presets.
Inside you'll find a variety of sounds from gritty basses, to SFX, to powerful leads, to plucks, to super saws. There are 69 presets in total
The types of presets included are as follows:
18 basses
2 kicks
11 SFX
19 lead synths
2 pads
8 plucks
9 synths
70 midi files
70 WAV loops
A nice part about this pack is that it also includes 70 midi files. If you're looking for inspiration, or just need a nice melodic placeholder when you're auditioning presets, they'll come in handy.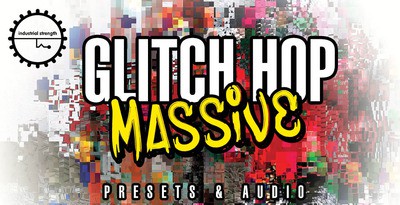 If you have ever listened to glitch-hop, you'd know that the sounds used are completely unique.
This pack includes 50 massive presets as well as a few kits for NI Battery 4.
The great part about these presets is that they aren't limited for just glitch-hop producers. These patches can be translated to any genre you can think of.
This pack gives you a whole lot of bang for your buck. Not only do you get some killer presets, but you also get plenty of drum loops and hits as well.
For a preset pack, you are getting A LOT. The size of this pack is 1.09GB. Just as a comparison, the other backs on this list are only a few megabytes.
In this pack, you'll get:
50 Massive presets
100 breakbeat loops
100 drum one-shots
70 bass loops
50 glitch loops
40 music loops (good for sampling!)
100 high-hat loops
242 Apple Loops (nice if you use Logic)
5 NI Battery 4 kits
Stems from the demo tracks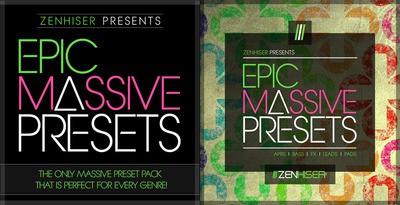 The last pack we'll be covering is Epic Massive Presets.
This pack was designed to be used in any kind of electronic music.
There are over 100 NI Massive presets inside. You'll find arp, bass, FX, lead, pad, synth, and keys presets.
This pack is an excellent choice if you're just starting out and are in need of some essential sounds. This pack really shines when it comes to leads and basses. You'll find some great gems in this pack.
Summary
If you've made it this far, you're a champ! If you're ready to take your music production skills to the next level, signup for my email list down below!
Have a question or comment? Don't hesitate to leave a comment down below. I always answer FAST.