Best Massive Trap Presets: Your 10 Best Packs
Trap music is starting to achieve quite a bit of momentum through the ever developing sub-genres of dance music culture, a genre filled with a hard approach that you can feel in the sound of the brass, triangle, triplet hi hats, high pitched kicks, sharp snares and low end 808 bass samples that are used when composing tracks.
One of its sub-genres is Massive trap. Today we bring you the best and the most 'trippy' massive trap presets:
'TRAP MASSIVE' by Industrial Strength
This stunning array of loops and NI Massive Synth presets when combined are positively explosive.
Containing over 800MB of audio, Trap Massive is one of the best choices to tweak your sounds and convert them into highly amazing tracks. It comes fully spiked with around 150 compactly programmed patterns and Drum loops all clicking in at 150Bpm, including the crispest Snares, punchy Kick Drums, rapid Hi Hat loops, Rides, 808 Percussion patterns,  Crashes, as well as the clap and snap loops that are sure to get people dancing.
Not to mention, 65 excellent combo drum loops, along with fills and sequences needed for variation and climax.
The pack features numerous roaring sub bass loops, and a bunch of tempting lead lines and tuneful parts with "Trappy" channels.
Trap Massive also comes complete with rises and sweeps needed to highlight your creations, and other effects that are impeccable for Trap beats, mixes or live performance.
Furthermore, all of the loops in the pack can be assorted and harmonized universally. And to top it all, the 200+ Vocal samples being offered as part of this collection will add material and charm to your productions.
The advanced Patchworx 54 pack comes complete with not merely 69 custom presets and 70 MIDI files but included in this version are all the 70 Wav rendered styles of the patch and associated MIDI files for quick drag and drop inspiration.
Expect to hear rough Basses, comprehensive SFX, blaring Leads, melodic Plucks, and super Saws.
In detail, expect to find audio presets with 2 Kick Drums, 9 Synths, 18 Basses, 19 Lead Synths, 2 Pads, 8 Plucks, and 11 SFX, 70 Wav Loops and 70 MIDI Files.
This amazing Patchworx series brought to you by Loopmasters, is an artistic platform for producers who are looking to create and perform their own musical parts, using genre explicit sounds which have been designed by professionals in their genre.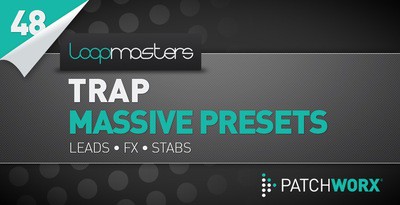 This improved Patchworx pack comes fully packed with not only 64 custom presets and MIDI files but, included, are all the Wav rendered versions of the patch and related MIDI files for quick drag and drop inspiration.
Each sound has been sonically designed to ensure they will cut through a mix with ease while each preset is assigned its own unique MIDI file melody.
Expect to hear shrieking Stabs, howling Sirens, laser Drops, massive Sweeps, driven Leads and inspirational SFX. You will find preset sounds including 13 Stab Leads, 12 Riff Leads, 4 Synth Plucks, 16 One Shot FX, 19 LFO FX, 64 MIDI Files, 64 Bonus Wav Loops.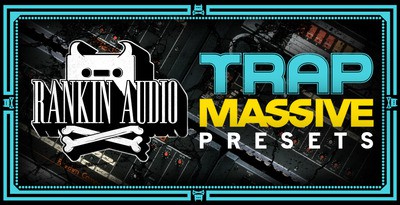 Enclosed in the package is a collection of synth elements of the genre and style out a Trap genius of your own making. Just run some earth shattering 808s under it and you're all set to go.
All presets specially crafted by Rankin Audio HQ are all set to be placed straight into the DAW without any additional processing. But that does not imply that you can't chain them, for it is all down to your own imagination.
Included in this brilliant pack are 60 NI Massive Presets, 10 Drum Presets, 9 Bass Presets, 5 Lead Presets, 9 Effect Presets, 3 Tempo Presets, and 24 Stab Presets, all in .nmsv format.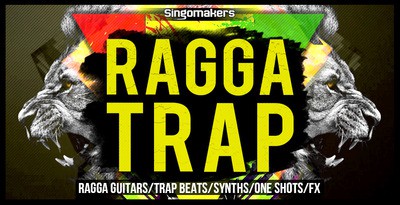 This nuclear fusion of examples will provide you with limitless inspiration and a huge amount of amazing Ragga Trap tools.
In this genius pack, expect to find 777 MB of wav 24 bit samples including 30 Ragga Guitar Loops, 125 Trap One Shots, 30 Trap Beats, 30 Funky Live Drum Loops, 30 FX, 20 Ragga Brass Loops, 30 Live Bass Loops, 30 Massive Presets, 30 Trap Synth Loops and 170 Rex2 Files.
Combining the best inspiration from the likes of Bob Marley with contemporary Trap sounds like Singomakers, and Yellow Claw, are making a giant step forward with Ragga Trap samples.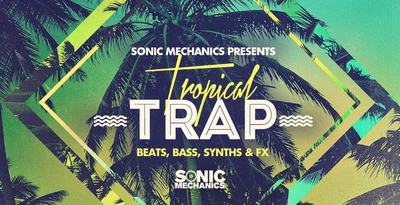 From Sonic Mechanics comes a wonderful selection of colourful synthesizers, deep 808 basses, astonishing FX and weighty drums.
The sounds featured take inspiration from artists such as Migos, Tyga, Future, Chris Brown, DJ Mustard, T.I , Meek Mill and numerous others.
Tropical Trap is proposed for Trap and Hip Hop production but the contents can be suited to other genres such as Future RnB, Dubstep, House, Electro, Drum and Bass, Nu Disco and down tempo.
The size of the collection is over 2GB of Content including, 138 Drum and Percussion Loops,  53 Bass Loops, 211 One Shot Drum,  45 Melody and Synth Loops, 25  Sampler Presets, and 26 FX Sounds and FX Loops.
Also contained within are Rex Files for people who like to use slices and enormous 20 full instruments including Synths, Bass and instruments that can be dropped into your tester of choice and played on the pads or keys.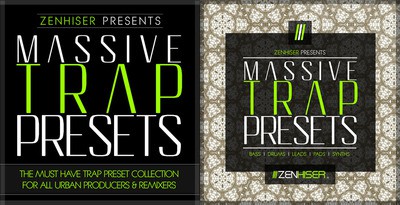 Zenhiser has raised itself over the last few years at the forefront of substantial presets supporting some of the biggest producers on international levels in their plans to deliver the finest tracks, and with 'Massive Trap Presets' they've raised the standards once again.
Devoted to all the sounds which drive your booming productions, this is the one preset package no Trap producer should ever be without.
Some of the features included in the pack are: NI Massive Presets, 5 Drum Presets, 19 Bass Presets, 5 Pad Presets, 9 FX Presets, 57 Lead Presets, and 5 Synth Presets.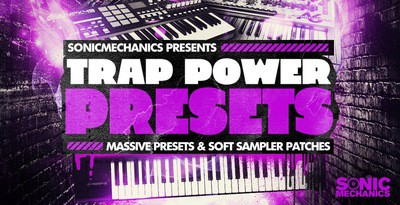 Complete with different flavours, Trap Power Presets contain 808 sub power, sharp synth selections and fierce stabs. The pack comes in an assembly of diverse formats including Native Instruments Massive.
The 60 great presets offer Macro controls which allow the user to adjust the sounds effects with ease and even transform the sound into a new alternative version.
With 60 presets and 60 different synth settings the HALion, Kontakt, Exs24, and SF2 presets involve 120 presets to substantially arm your sonic arsenal.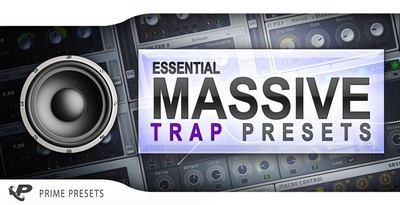 Inside this package you'll find all the ambient motivation you'll need, including sub basses, deep 808 bass lines, dirty pads, plucked synth leads, twisted orchestral flavours, SFX and more.
These sounds are accessible in the form of presets, each one of which have been perfectly designed by the Prime Presets team and make full use of all the oscillators, filters and routing options available in your synth.
Contained in the pack are 66 acoustically brilliant presets for Native Instruments' Massive soft synth, all in .nmsv format.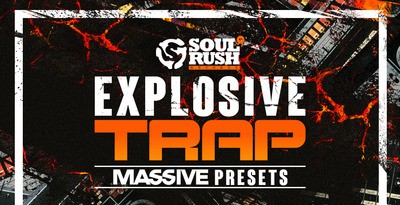 Explosive Trap Massive Presets is an assortment of weapon grade synth sounds combined with some heavy duty 808s and a few booming snare rolls.
Drawing from the rich collection of Native Instruments work-horse synth, Massive, these remarkable presets have just the right amount of crisp usability.
Everything from outrageous, pitch bent lead sirens to dirty dubstep roars has been driven up and given a dense set of macros for you to work with.
Each preset has been marked with its characteristics and arranged as a bank, so browsing through couldn't be easier. We've got subs, risers, FX sounds and much more. This is a complete set of package for creating heavy, dirty, dance floor Trap that will satisfy you.
All sounds from the sample are contained in the pack as loops as well as the presets so you have all the gears of your requirement at the ready.
Enjoy learning about the best Massive Trap presets?
If so, do make sure to share this article on social media and leave your comments down below. Thank you!
Trap has taken the world and most music-lovers by storm in the past few years, and it continues to blend with other genres in order to expand and evolve. It is one of the most interesting genres to work with in the music industry, and we hope this list will help all the Trap-lovers out there to choose their style.