The Absolute Best Ableton Drum Kits Availible – Top 5
Ableton is one of my favorite DAWs.
It has managed to diversify itself from the other DAWs by adding great features such as incorporating live performance, intuitive warping of audio, and of course a seamless workflow.
Producers of all genres from rock, to hip-hop, to EDM swear by Ableton and prefer it over other DAWs.
In this article, we will be taking a closer look at the top 5 best Ableton drum kits available online. There are a ton of choices available but I felt I did a good job at narrowing down your choices to 5 superb options.
If you found this article useful, please take the time to share it on social media. It takes 2 seconds and helps us out tremendously. Thank you!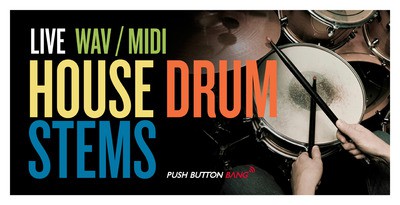 The first Ableton drum kit I thought I'd mention is one named 'Live House Drum Stems'.
If you're looking for a great selection of acoustic drum kits to play around with from the comfort of Ableton, you'll LOVE Live House Drum Stems.
Imagine having a bunch of different-sounding acoustic drum kits at your disposal along with over 190 midi files to give you rhythmic inspiration. That's basically what Live House Drum Stems is.
I don't want you to think of this pack as a sample pack by any means. It was designed to be much more flexible than that. For a fraction of the price of a lot of drum plugins you can pick up the Live House Drum Stems Ableton pack.
A good part about this kit is that they make it easy for you to either use the drum hits individually or load up full drum kits.
Digitally recreating acoustic drum fills realistically is always a challenge…But not so much with this pack. Luckily for us, the creators of this pack provided us with 150 different groove files that we can apply to midi clips for an added swing. There's a good mixture of subtle and heavy grooves included.
There's a ton of configurability right out of the box. Instead of getting a bunch of random drum loops, you get different parts recorded separately for you to mix and match intuitively.
Final verdict? Take a listen to the demo of this pack on Loopmasters. If the quality of the drums impresses you as much as they impressed me, seriously consider purchasing this pack. Acoustic drums come in handy in any genre no matter how synthesis-based it is.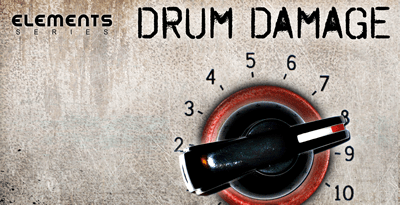 Looking for the perfect drum pack? Perhaps Drum Damage is your answer.
All of the samples were professionally processed on top-of-the-line equipment.
The purpose of this pack is to provide you with unique and powerful drum sounds when you need them the most.
My favorite part about this pack is the variety of samples that are included. There are over 1000 sounds. For only $20-ish, this is a really good deal!
You'll find samples that will appeal to any genre with this pack. There are deep bassy kick drums perfect for house, crisp hats/crashes, exotic percussion, punchy snares, and a lot of other breathtaking drum sounds.
Once again, this pack benefits Ableton users because of its sheer organization. 1000 files suddenly become manageable with this pack. This is important because you should always be able to navigate your sounds and find what you need without any hassle.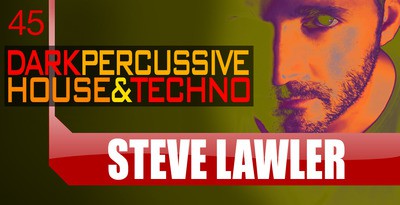 The next sample pack we'll be mentioning is Dark Percussive House & Techno.
By the name you can tell that it was designed specially for house and techno producers. Don't let this fool you though! This pack translates well into many genres of EDM.
You'll find over 1GB of unique samples inside. You can buy this pack in multiple formats including for Ableton Live.
Keep in mind that you'll need Ableton Live 7 or higher to use this pack. Assuming that you acquired Ableton legally, you should be able to update to the latest version without issues if your computer permits.
Steve Lawler is no stranger to the dance music scene. He's been producing and DJing for many years, playing in the world's biggest clubs,  and he knows exactly what type of sounds up-and-coming producers are looking for.
You'll find over 1400 samples in this pack. Don't be overwhelmed! Since you are an Ableton user, Lawler has kindly created a version of this pack that comes with Ableton packs to keep you nice and organized, making it easy to find the exact sound you are in need of.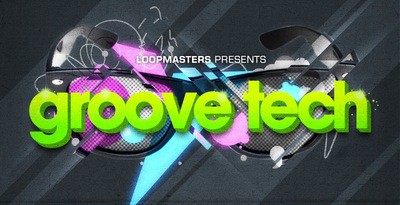 The next pack we'll be mentioning is Groove Tech. It is aimed at funky house producers and comes with plenty of drum sounds and packs enhanced for Ableton Live.
The pack itself has that Ibiza club feel and has a ton of bassy kicks, groovy loops, sound effects, and a boat load of various drum/percussion hits.
This pack is perfect for you if you are trying to find some extra uniqueness to add to your tracks. Basically, if you're a house producer you'll love this pack.
Inside you'll find 54 bass loops, over 400 club-ready drum loops, over 30 chord/filter loops, 30 effect samples, various instrument sounds,  and over 300 single-hit drum samples.
Glitch Hop is a genre that has been gaining a lot of popularity lately. It's a genre that runs at about 110 bpm and if you are producer of it, 'Glitch Hop Drum Loops' is a pack you should check out.
This pack comes in many different formats but we'll be focusing on the Ableton Live version for obvious reasons.
Although the name may suggest that this pack is reserved for Glitch-Hop producers, you'd be surprised at the amount of genres it allows. Hip Hop producers, trap producers, and even dubstep producers are just a few examples of genres that this pack will mesh well with.
So what's my suggestion? Take a listen to the pack's preview on Loopmasters. If you like what you hear, give it a try! This pack is well worth it's low price!
Which Ableton drum kits were your favorite?
Personally, my favorite has to be Live House Drums. For the producer on a budget who rather stick with a reasonably-priced Ableton pack instead of an expensive drum VST, it's a must!
I'm interested to hear what you think! Tweet me at @MidiLifestyle or simply leave a comment below.
Thanks for reading!