Best 808 Sample Pack: We Break-Down Your Top 5 Choices
Ah, the Roland TR-808, one of the most famous drum machines of all time.
But how can you achieve its beautiful sound without shelling out 5 grand? Better yet, how can you achieve its sound without leaving your home studio?
Sample packs allow us to have professionally processed sounds, created by top-notch engineers, available at the click of a mouse In our sample library. The sky is the limit when you have a good selection of samples. Instantly, you'll be able to get inspired and create musical compositions faster.
Well, in this article we will be gong over various sample packs that provide the best quality 808 sounds.
Enjoy!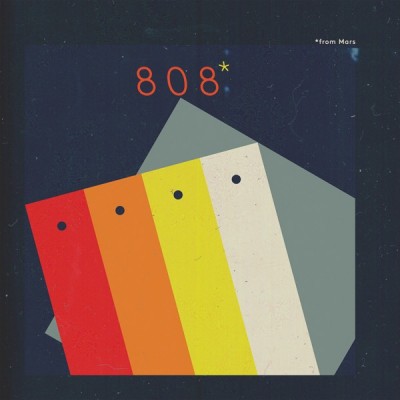 808 from Mars
Responsible for the revival of countless genres like hip hop, techno, electro, house and some others, the 808 is clearly one of the best drum machines in town.
Although it was created way back in the '80s, it can still be heard on many tracks because of its modern soundings.
The 808 can be used to not only create simple sounds but you can tweak it enough to produce more heavy and powerful tracks. You can use it to record all your claps, snares and percussions to tape and add a large amount of saturation to produce a dirty and crunchy effect. Space echoes and countless other analogue synthesizer filters for coloring can also be applied.
An Emu SP-1200 is a good way to re-pitch the kicks and snares to reduce unwanted noise and distortion. Additionally, various low pass filters can be used to edit the kicks on the waveform level, decay time by ear and increase or decrease the attack.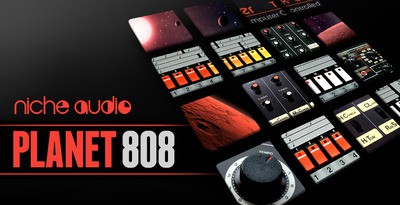 Planet 808 from Niche Audio
From the amazing Niche Audio factory, comes an incredible TR808 expansion pack that is already completely processed, edited and sampled. Many state of the art processors have been used to create the unique flavor of 808 kits and each and every sample has been processed separately.
The outcome is a pack filled with modern, punchy, and high quality 808 kit styles. These styles are suitable for all kinds of genre such as Techno, Club, Bass House, Deep House, Minimal, Tribal, Hip Hop, RnB and Tech House.
Also included in the package are three pure and untreated 808 sample kits along with 13 kits and two special ones. All of these contain an array of percussions and low end subs which are quite complimenting. For the heavy bass fans, there are a good number of re-tuned 808 congas, toms and kicks that can be used to produce various tribal melodies, basses and bombs. The standard percussion allows you to create virtual melodies and adds a deep percussive touch to your drums.
Planet 808 is so much more than a simple drum sample pack. It is a crunchy, contemporary sound set that uses extremely high quality sounds professionally crafted in to the exciting Ableton Live and Maschine kits.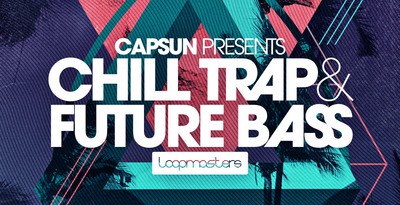 CAPSUN – Chill Trap & Future Bass
Everything from the vintage analog synths, noise generators, live instrumentation, classic drum machines, toy synths and session recordings can be found in this collection of amazing features.
The CAPSUN – Chill Trap and Future Bass also includes all new and original vocal cuts, cassette, tape, guitar pedals and vinyl along with the best and shiniest of the in the box processing.
To inspire a fresh and new take on the Chill Trap & Future Bass sounds, CAPSUN has gone out of its way to produce the wide ranging palette.
This package includes a number of loops and one shot samples such as 21 Arp Loops, 21 Synth Bass Loops, 60 Music Loops, 21 Pad Loops, 14 Chord Samples, 10 Atmos Hits, 14 String Sounds, 10 Music FX, 8 Machine Sounds, 6 Glitch Noises and 58 Vocal Hits.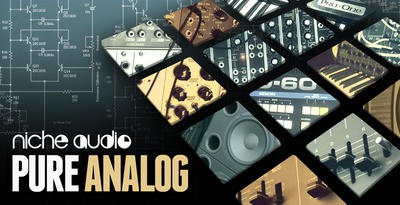 Pure Analog from Niche Audio
Another truly fascinating product from the Niche Audio factory, the Pure Analog uses non speacialist drum machines to produce top notch quality drum and percussion sounds.
To provide the users with a wide range of unique and amazing drum collections, the new Korg MS20m, Elektron A4, Moog Voyager, Roland SH101, Oberhiem Matrix, and Dave Smiths Prophet 08 are also deployed on drum duties.
Other major features like bass, FX, stabs, keys, chords and tones were also sourced from these amazing synths mentioned above.
These were prudently bagged with old fashioned pre-amps and neglected where thinkable with valves and transistors. Each rack, pad and note is carefully scrutinized and processed inside the digital domain in order to bring these deep and vibrant tones to life.
The patterns and kits of the Pure Analog are conceived by a variety of artists and producers such as Noir, Kink, Mano Le Tough, Animal Trainer, Jimpster, Solomun, David August, Lake People, and many more.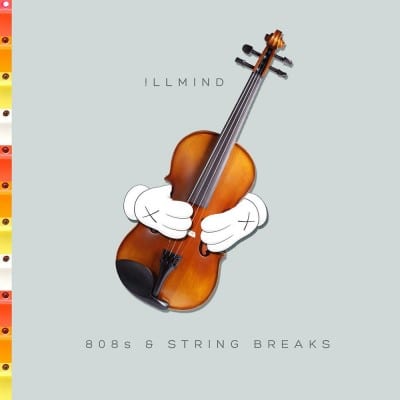 808s & String Breaks
808s & String Breaks is a culmination of two fascinating textures: heavy TR-808 kick drums, and royalty-free string compositions. It consists of over 120 audio files or authentic 808 kick drums and string riffs.
All of these string riffs are composed originally including the violin solos and groups, cello solos and the multi-piece string orchestras.
The 808's string riffs vary from aggressive street sounding riffs of about 87 BPM minor chord to Pop compositions ranging up to 120 BPM.
For easy looping and maximum creative flow, all the string riffs include BPM and layered stems.
This product is compatible with most standard DAWs and drum machines that facilitate the .WAV formatting. There is absolutely no flat sounds or compression or any form of nasty digital clipping. Plus all sounds are royalty-free!
I hope this article has helped you find the best 808 sample pack!
If so, please give it a share on social media! It helps us out tremendously!
All the above 808 drum packs are highly competitive and are a sure fire way of boosting your tracks to make them sound more amazing and fascinating than they truly are.