Best Deep House Sample Packs: We Found The DEEPEST Packs Around Town

Over the years, EDM has gained immense popularity. There are so many different genres and styles of electronic dance music that most people don't know where it all came from.
House music can be considered the genre that started the whole EDM movement. House music used to be made by sampling old 70s records to give them a new life.
After House music started gaining popularity, it wasn't long until it branched into several different sub-genres. We'll be focusing on Deep House.
Compared to other House sub-genres, Deep House relies heavily on sampling. "Sampling" means taking loops and riffs from sample packs, or already-existing songs, to create a whole new track. Sampling is a widely used technique that resides in many different genres of music.
Of course, sampling has a price (quite literally). While both free and paid sample picks can be used in commercially released tracks(assuming that you acquired the pack in a legal manner), you can get in a bit of trouble if you sample copyrighted material.
If you "sample" from an existing song, specifically a song that is governed with copyright issues and is produced under a label or company, there's a good chance you'll get in trouble if you did not obtain rights to use part of that song and pay the necessary fees. You should be careful especially if you are going to be profiting off your music.
Deep House has evolved over the years but still remains a chill genre. The average deep-house songs consists of smooth keys, deep pads, an analog bass, and a four-on-the-floor drum beat. When you're buying a deep house sample pack, there is a good chance all of these elements will be included.
In this article, we're going to have a look at Loopmasters' showcase of Deep House sample packs ready to be used by any producer for a fine and quality sound.
Keep in mind that these packs are in no particular order. All of these packs have different reasons why you might want to go with them.
So what's the best deep house sample pack? Let's find out!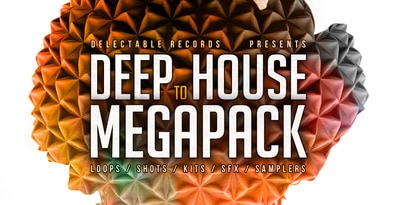 If you are looking for a humongous pack of samples then you've come to the right place.
This mega pack amounts to 1.7GB of awesome-sauce samples and even presets for NNXT, EXS24, SFZ, Halion and Kontakt. It was made from the inspiration of various artists of the Deep House scene (Boys Noize, Maceo plex, D Ablo and much more). If you're a fan of any of these guys, then this pack is a must have!
The pack is made mainly of drum loops and construction kits as well as other Deep House elements like bass, pads, lead melodies and wonderful FX you can slip in your music.
Added to this pack are presets for the above-mentioned VSTs and plugins. You get a wide-range of presets for a variety of instruments.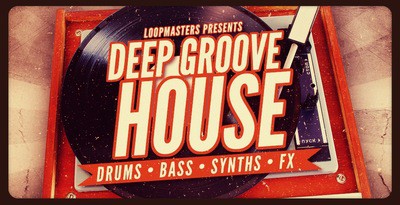 Here is another finely produced set of samples, made of various drum and instrument loops, as well as sampled instruments for your Deep House production pleasure.
Sample patches for NNXT, SFZ, Halion, Kontakt and EXS24 are also available. All of the patches will work well for, not only deep house, but multiple genres such as Tech-house and electro.
Although this pack has some wonderful patches, the samples are the backbone of this pack. You get both sample hits and loops. The total pack size is 969MB(Nearly 1GB!).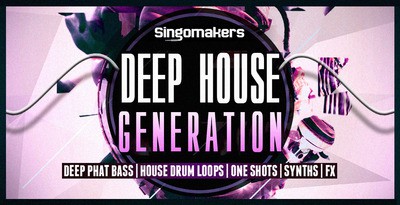 Deep House Generation is another sample that comes loaded with a ton of samples. You'll get 1.13GB of pre-made Deep House melodies, drum loops and instrument loops, as well as effects loops and other various loops.
You will also get Rex2 files. Deep House Generation can be made not just for Deep House but also for various Electronic genres such as Progressive House, Dub House, Techno, and much more.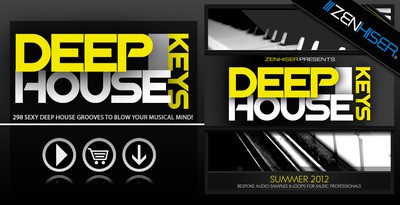 If you are in the market for some deep soulful keys, then this pack is just right for your taste. In fact, what is Deep House without those soothing keys and chords? The pack amounts to 398 MB and is made of various key loops including pianos, organs, Wurlitzer, Rhodes, Hohner and single hits.
You might have already purchased or downloaded quality drum loops but to complete your Deep House set, you have to get these key loops. In fact, these key loops might give you more riff and loop ideas so you can create your own!
Overall, it's an amazing deep house sample pack for anyone looking for keys.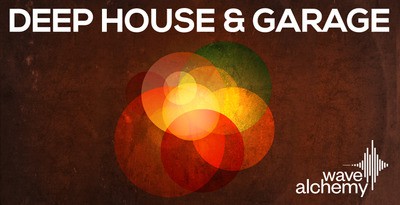 For those who produce both Deep House and Garage, this is an awesome pack!
Over 800 MB of content is included. You'll find various drum and instrument loops, hits, effects, stabs and even Rex2 and Apple loops.
But what's amusing is the inclusion of MIDI files! These MIDI scores and patterns can be used if you are running out of melody and riff ideas and are in a dire need of inspiration.
With this pack, you'll get a sound quite similar to artists like Shadow Child, Justin Martin, Disclosure and much more. You even get vocal loops and samples in the pack!
So what's the best deep house sample pack?
I hope you enjoyed our choices of deep house samples!
If you did, please share this article on social media. It helps us out tremendously.
Overall, these sample packs are all great choices for any Deep House producer.
Each pack on this list has an individual style and quality that makes them unique. No pack is superior above the other. The best deep house sample pack depends on the producer's taste in music and the genre they are working on.
The great thing about making music is the idea of innovation. Not always sticking to one genre and exploring a variety of possibilities will make your sound different than everyone else.
To be a successful producer means to define your sound from others and make it as high-quality as possible, not just to impress your audience, but also to express your soul.
What better way to convey these feelings than through making music that you love and enjoy?