Best Drum and Bass Samples: Finding the Greatest DnB Samples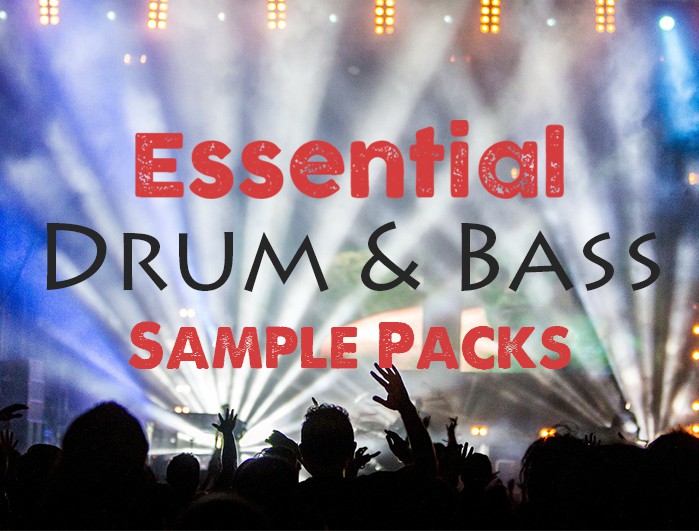 Electronic music is a highly is no stranger to sampling.
In fact, electronic music started from repurposing samples from older tracks.
DnB is also no stranger to sampling. Take a look at any well-know Drum and Bass producer's sample library and you will notice that calling it a huge collection is an understatement.
Drum and Bass sample packs are being released by many talented artists and labels. With all of these buying choices, it can be difficult to know which ones are worth your time and which ones are just copies of the rest.
For that very reason, I wrote this article. I've sifted through the different packs Loopmasters has to offer and found 5 amazing sample packs that stand out from the rest.
Enjoy the list!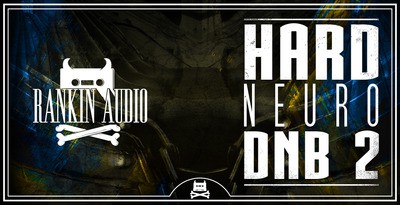 Hard Neuro DnB 2
Produced by Rankin Audio, this DnB sample pack is indeed hard.
The drums and instruments go together well and when mixed, sounds similar to common Dubstep and Brostep genres due to the tight compression and hard-hitting riffs.
Even if you are searching for a pack to create a soundtrack for an action film, hardcore game, or anything that requires an intense, in-your-face, track, the power-packed loops and samples here will definitely fit your scoring library.
For any Neurofunk, or even Neuro-Hop producer, this pack is a must! The sample packs are great for resampling and mangling to create something completely new.
The sample pack contains 655 MB of 24-bit quality audio loops, including bass, synth, drum and percussion loops, as well as FX, one-shots and others, with an optimum tempo of 175 BPM. Textures are also included in the sample pack.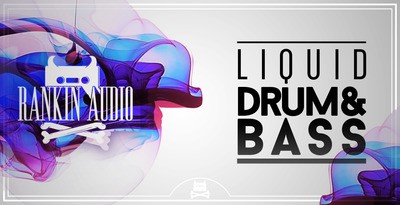 Liquid Drum & Bass
Another DnB pack from Rankin Audio, this one focuses on the softer, more classy style of DnB.
Like the name says, this sample pack is more for the producers of liquid DnB. It provides everything you need to build chilled-out beats with driving basses.
Savor the colorful atmosphere of blues, jazz and nostalgic synthesizers. This sample pack is filled with chords that will plunge you into a deep dimension formed by fast drums, basslines, and hypnotic synths.
For those who have been in the DnB scene for years, you may enjoy producing with this arsenal of instant throwback samples that combine the flavor of both traditional and modern drum and bass.
This liquid DnB sample pack contains 508 MB of samples and loops, including music loops, drum hits, FX, drum, percussion and bass loops, all at 24 bit quality and best played at 174 BPM.
If your choice of DnB is Liquid, this pack might just be the sample pack you're looking for!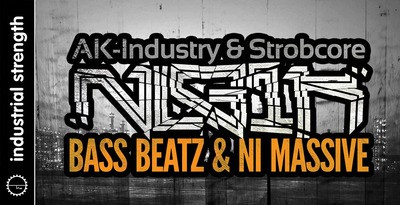 Nekrolog1k – Bass Beatz & NI Massive
Coming from producer Nekrolog1k, this huge pack of DnB samples not only contains loops but also a variety of producer-friendly content, such as NI Massive and Ableton Live presets and templates.
So what makes this drum and bass sample pack unique?
It's more focused on industrial loops that give a real flavor. Added to that, some drum loops can be used for drumstep as well as hard dance.
Want to find out what's in the pack?
Well, for starters, it's a 1 GB collection of sound-rich content with the recommended tempo of 175 BPM, including NI Massive presets, Ableton Live Templates, a variety of drum and music loops, drum instruments (snares, hats, kicks), one-shots, breakbeats, effects and even DJ segments and template stems! Sweet!
This huge sample and presets pack can be downloaded as a main ZIP file or as a cheaper package customized for NI Massive 1.4 with presets included.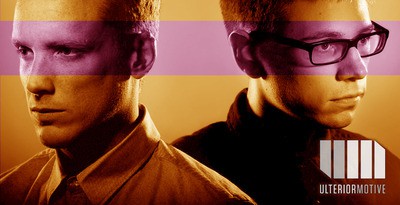 Ulterior Motive
Ulterior Motive is one of those sample packs that are just super handy to have. If you wanted to, you can make a complete track with this sample pack. It comes with all you need including synth patches, bass loops, and even drums.
The grungy atmosphere and quality drum loops from this collection is something you will most likely love if you're into the darker side of DnB.
From the rough bass loops to the clean-sounding drum loops, you can let out the inner beast within your sounds by mixing and matching together the best of rising DnB star Ulterior Motive's samples.
Ulterior Motive's 722 MB sample pack includes a variety of loops including drums, synths, bass, vocals and percussion.
It even includes drones and pads for the darker tone of your music, as well as a couple of extras like Massive presets, (a lot of) EXS24 sampler patches, Logic RetroSynth presets, FX, one-shots, MIDI files and so on at high 24 bit quality, best played at 172 BPM.
The sample pack can be downloaded in any of the 3 formats: a ZIP file, Rex2 loops or Apple loops.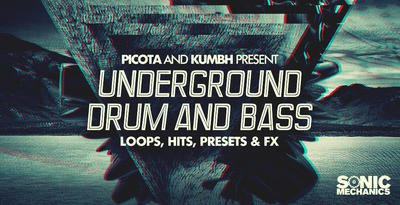 Underground Drum And Bass
This multi-genre DnB sample pack is more than just for drum and bass – it can also be used for a wide variety of mainstream and indie / underground electronic genres including dubstep, trap, EDM and house.
If you're a producer who wants to try a lot of electronic genres, produce your way outside of the box with this versatile sample pack. There are a lot of very unique samples that will give you inspiration when you have producer's block.
Best played at around 170 to 174 BPM, the Underground Drum and Bass sample pack includes a whopping 100 bass stabs and a lot of drum and bass loops. It also includes extras like patches for Kontakt 3, EXS24 and Halion, as well as atmospheres and FX.
Final Notes
Are you ready for a journey through the crazy world of DnB?
Then let these 5 best drum and bass samples be your guide to the journey of fast-paced music.
These packs all offer unique sounds that will diversify your collection. If I had to pick a favorite out of those 5 picks, I'd probably choose the Liquid Drum and Bass pack mainly because I love liquid DnB!
Want more quality information and content on sample packs?
Down below, you can signup for my mailing list. If you're looking to stay up to date with today's fast-paced sample pack world, it's the way to go!