Best Drum Sample Packs: Your Top 5 Options
Drum sample packs are rapidly making their way into the world of music which is no longer that much confined to external instruments as it was a few decades ago.
Since the inception of bass-heavy dance music and other electronic genres, artists have been focusing on replicating acoustic instruments electronically to give producers the ease of editing their music.
Today, thousands of music producers, famous and not-famous, are distributing their own sample packs to the masses.
In this article, we'll be covering a range of drum sample packs from ones with synthesized drum sounds, to ones with real-life recorded drum sounds.
Enjoy!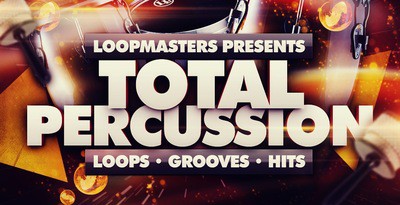 Total Percussion (Link)
Price: $277
Presented by Loopmasters, the Total Percussion Audio Pack provides you with a variety of drum samples that are guaranteed to fit into any music or solo part of a song you want.
The beats have been enhanced using a variety of onboard studio effects and the loops have been assembled in such a way that you'll never feel them splitting up.
There is a whopping 3 GB worth of Drum Loops available in the pack and all the samples have been recorded at 44.1kHz, 24Bit whereas the tempos range from 70 – 150 bpm.
Each folder has been labeled so you won't waste your time listening to unwanted tracks if you're in a hurry and need to find specific sounds.
The Sample Pack contains files belonging to the following formats:
Zip,
Apply loops,
Ableton Live Ready Pack format,
Wav Loop pack format,
One Shots and Sampler Patches format
There are a total of 4 loop packs classified as:
Loop Pack 1: 70-75bpm, 125 loops, 278Mb
Loop Pack 2: 80-90bpm, 285 loops, 520Mb
Loop Pack 3: 95-100bpm, 353 loops, 569Mb
Loop Pack 4: 110-150bpm, 288 loops, 450Mb
>> Click here to check the current price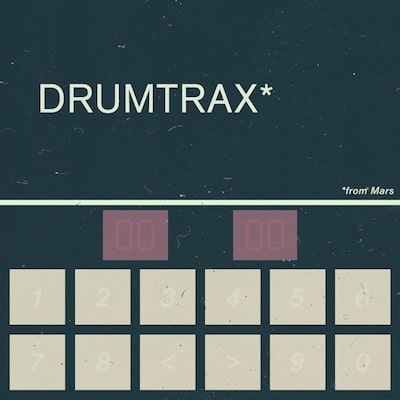 DrumTrax from Mars (Link)
Price: $20
DrumTrax is an amazing sample pack from Samples From Mars that only costs $20! For this price, you get a whole lot of value!
The loops have been inspired by the 8 bit drum machines of the 1980s and the sounds are therefore pretty nostalgic.
Nonetheless, the sounds have been recorded using high quality gear like Neve, Api and Otari.
The genres include classic hip hop, Techno and Prince.
The complete technical specifications are as follows:
Digitally recorded,
Files provided in WAV format,
384 Royalty free sounds,
24 Bit quality,
Each sound packs 16 pitches
>> Click here to check the current price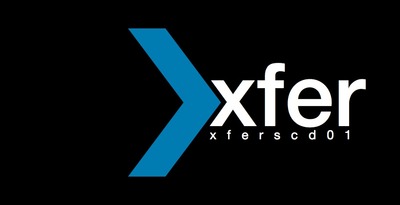 Deadmau5 XFER (Link)
Price: $90.94
Belonging to the Genre Progressive House and packing additional styles like Electro, House, Deep House, Trance, Techno, etc, the Deadmau5 XFER provides a cost-effective solution for upcoming DJs and Music Producers.
The Drum Samples may be lesser than the Total Percussion Pack, but they manage to throw a variety of useful sounds inside.
The sounds have been recorded using an extensive amount of equipment both onboard and using advanced software & DSP routines written in C++.
The CD Packs a stack of WAV loops as well as one-shots that can be used instantly and after using/listening to the onboard beats.
The Sample Pack has been both composed and engineered by Deadmau5 and Steve Duda themselves. The technical specifications are as follows:
500Mb of content,
16 Bit quality,
336 loops,
229 Clap sounds,
425 Drum kicks,
1500+ percussive sounds,
158 snare drums,
227 tonal sounds,
336 Bonus rex loops available for download free of cost,
100+ cymbal sounds
>> Click here to check the current price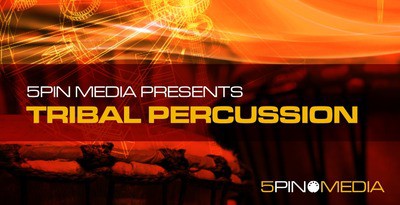 Tribal Percussion (Link)
Price: $136.36
Also released by LoopMasters, the Tribal Percussion Drum Sample Pack contains a variety of beats and drum samples belonging to genres like Afro, House, Techno, Funky house, Deep House, etc.
The Sound Pack is already vibrant in various African Festivals like Football championships due to its exquisite nature. The Loops, MIDI and multi-sampled sounds can be combined to produce magnificent productions; some existing examples include Sercan, Minilogue, Layo&Bushwacka.
The Tribal Percussion Audio Pack uses the 5PIN Media Technology which provides state-of-the-art sound quality.
This works by combining the General MIDI standard, existing presets and grooved MIDI files with a bunch of onboard sound effects & enhancers.
That's not the end of it; the Sound Pack features 1.9 GB worth of loops so comparing the cost with the quality, the Tribal Percussion is a catch.
The technical specifications are as follows:
1.9 GB,
610 REX2 files,
176 loop construction kits,
435 percussion loops,
479 Midi loops,
1050+ One shots,
22 MIDI groove templates,
144 Bonus Percussion shots,
Ableton Live Pack is available, sold separately
>> Click here to check the current price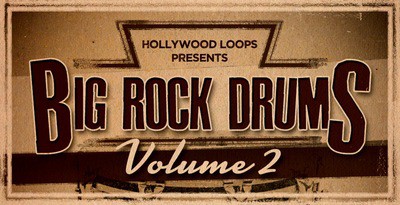 Rock Drums 2 (Link)
Price: $48.38
Belonging to the pure Drums genre, the Big Rock Drums Sample Pack packs drum loops, versus, fills, bridges and chorus; basically all the things you'd expect for a rock song.
The drum loops have been recorded at various tempos like 70, 75, 90, 100, all the way up to 190. The loops are thrilling and great for use in film trailers, editing rock songs or for any other general purpose.
The biggest plus point of this pack is its cost which is a mere $50. You'll get almost 1 GB worth of content for this price and the content is undoubtedly invaluable.
The technical specifications for the LoopMasters Big Rock Drums 2 have been provided below:
972 Mb,
24 Bit quality,
344 Rex2 files,
344 Apple files,
344 Acid WAV files,
Intro, chorus, bridge, halftime, fills and end parts included,
Packs ample loops for different BPMs.
>> Click here to check the current price
Summary:
There is clearly no winner or loser in this article. In the end, it all boils down to your needs and requirements.
Nonetheless, if I were to choose a single Drum Pack out of all 5, I would pick the Tribal Percussion pack as it is truly a catch given its price and the variety of genres it covers.
Moreover, the Tribal Percussion drum sample pack makes use of new innovative technology that enhances its sound quality, something that every music producer out there strives for, therefore, in the end I'd recommend you "Tribal Percussion" by Loopmasters.