What's The Best Dubstep Sample Pack?: Our Top 5 Choices
Dubstep has been one of the coolest electronic genres to come out. Crazy sound design meets emotional melodies and chord progressions to form a style out of this world.
Most of the top producers use samples from a wide variety of packs to gain inspiration and use as a secret weapon for sound design. If you can take a sound and turn it into something completely unexpected, you know you're doing something right.
Whether you are brand new to dubstep production or are an expert looking for a new set of sounds, we've got you covered today!
Read on to learn about our favorite dubstep sample packs.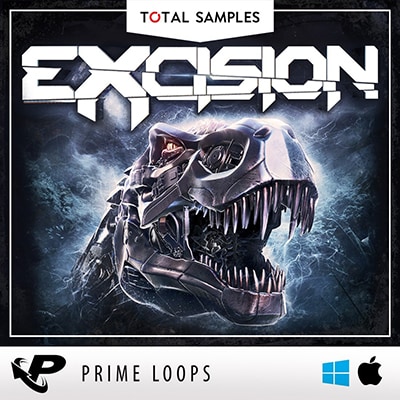 Excision Sample Pack by Total Samples and Prime Loops
Any true lover of dubstep would find the official Excision Sample Pack by the genius Total Samples and Prime Loops, to be a must-have in their music-making arsenal.
The Excision Sample Pack is over 250MB of purely raw, incredibly weighty and impossibly heavy Dubstep ammunition.
This should not be a surprise since Excision is quite basically one of the founding fathers of the North American Dubstep scene, and is obviously not a small name to throw around.
Get your hands on this peek into his head, a direct insight into the brilliance of his sound design. This is the first ever, full-size and official, Dubstep sample pack released by the man behind the movement.
Furthermore, the pack is complete with loops, incredible FX, and masses of one-shots. This one-of-a-kind download contains 43 Drum Loops, 25 Synth Loops, 35 Bass Loops, 10 Bonus Vocals, 50 Bass One-Shots, 32 FX/Loops/Vocals, 25 Synth One-Shots, 61 Drum Hits, and 140 BPM at 24 Bit Audio Quality.
So don't miss out your chance to sink your teeth into this delicious assemblage of the extreme and the dirtiest Dubstep collection.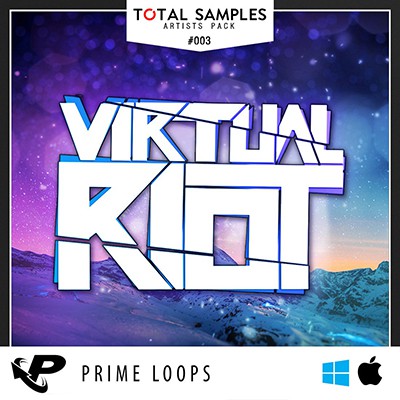 Virtual Riot Sample Pack
Virtual Riot lives up to its artist so beautifully that it is impossible to not want to have it in your own personal collection.
Filled to the brim with deeply atmospheric and insanely epic sound samples, in incredibly high quality, it is impossible to keep your hands off this monster of a pack.
As if that was not enough to make it irresistible, this brilliant pack is over half a GB of incredibly high-quality and royalty-free samples for you to put to task and create your own signature Dubstep design sound. It is quite literally everything you need to create your own insane beats, be it Dubstep, EDM, cmplextro or glitch, because the pack contains samples of all of these in its brilliant sound library.
And it is undeniable that the most valuable part of the library is the enclosed one-shot samples which offer a magnificent toolkit of modern drum and bass sounds that could be put to good use in many genres of EDM.
Furthermore, the pack contains, in 24Bit Audio quality, a whopping 570 MB worth of 229 Drum hits, 29 Synth hits, 144 Bass one-shots, 68 Bass loops, 23 Drum loops, and 35 FX hits and loops.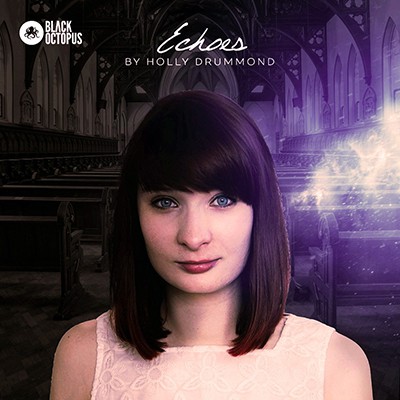 Echoes by Holly Drummond and Black Octopus
It is virtually impossible to put Black Octopus and brilliant Scottish vocalist Holly Drummond together, and not get a sample pack that is nothing if not absolute, chilling perfection. An incredible and impossibly breath-taking sample collection, Echoes features an expansive selection of vocal samples that can be put to use in many genres of music.
The pack comes complete with a wide range of vocal samples to choose from like vocal phrases, atmospheres, spoken words and chopped edits, even breaths and single tones. All of these can be remixed into the sound you produce.
Holly Drummond has worked with various great artists such as Direct, Rameses B, Eminence, Two Thirds, Elliot Berger and many more, in order to create authenticity in the audio quality.
Every sound in the collection is ready for mixing, though with a hint of reverb – can be made even more fantastic. Each song in the pack is labelled with the key and tempo it was recorded in.
Songs are chopped up into helpful sections such as harmony, chorus, verse, and adlibs. And to add to its awesome features, the pack helps create vibrant and lush atmospheres that are brilliant for sound concepts that are ambient, and the vocal bits can be used for complex mixes – all this made possible by simple layering the Atmospheric vocal pads together.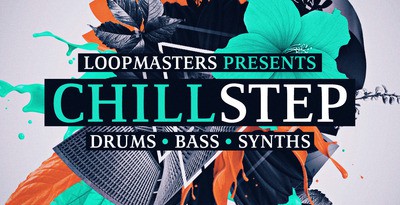 Chillstep
This magnificent collaboration of Loopmasters with DABRO Music brings you a fantastic collection of the most awesome range of beats, bass and synth, these brilliant samples dedicated to producers of Dubstep, Electronica, Trap, Halfstep, and offered to be at their disposal.
Chillstep is a monster collection filled to the brim with the coolest sound samples you would ever need in order to really turn up your sound, with the sassiest collection of royalty free melodic Dubstep with over 1.4 GB of high quality Loops and One Shot sounds such as Deep Rolling Pads, Chillout Strings, Lush Atmospheric Textures, Rumbling Hoover Basses, Complex Percussion and Fat Two Step Beats, and Moving Chords. And this is to name just a few!
Chillstep is your undeniably irresistible and undoubtedly perfect answer to creating soulful, ambient, lush and melodic dubstep productions, or abstract house and electronica styles, for that matter. One thing is for sure, you will not be able to get enough of the chill in this collection, with its perfect blend of insanely high quality samples.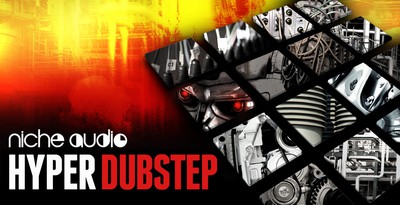 Hyper Dubstep by Niche Audio
Get ready to wreak havoc with this mind-blowing collection of Dubstep styles and samples! Niche Audio gives you the ammunition with Hyper Dubstep to set your own standard in the genre, arming you with high quality, genre authentic sounds, and a range of genre specific kits that were specially crafted to add a touch of pure power to your Dubstep productions.
Newcomers and experienced producers alike will find their fair share of awesome features in the Hyper Dubstep Sound collection.
Maschine 2 and Ableton Live users will find 15 authentic Neuro style Dubstep kits armed to take their future projects to the next level.
Punchy snares, hard hitting Kicks, and obviously, Monstrous Basses make up the bulk of this fierce selection of kits, along with fully tagged projects, groups and samples that make customizing your design kit quite literally, child's play.
Get cracking with this insanely original pack, and be unafraid to mix, match, layer, and add your unique own style to the productions.
Enjoy our choices of the best dubstep sample packs?
If so, we'd appreciate it more than ever if you could share this article on social media. It helps us out tremendously!
Thanks for reading!