Best Techno Sample Pack: Your Top 5 Choices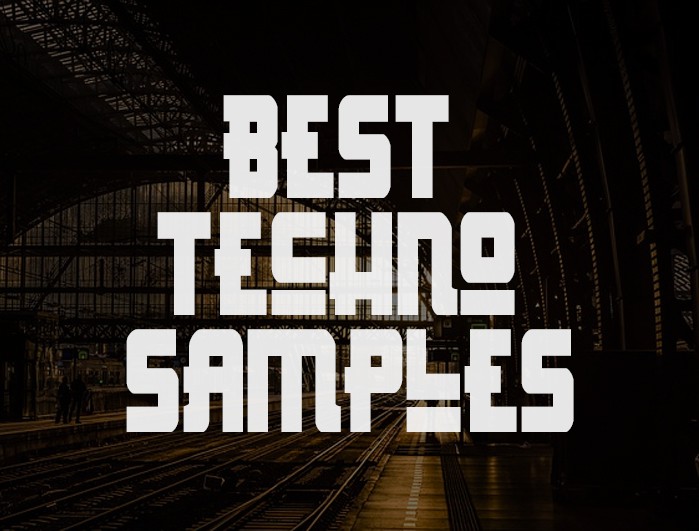 9.9999/10 Techno producers LOVE sample packs.
I was originally going to say 10/10, but there's always going to be that one outlier who prefers to synthesize EVERYTHING themselves.
It is no secret how powerful sampling can be in a genre such as Techno. Not only was the genre started from sampling, but it also was expanded upon through talented artists all over the world.
Whether you are a beginner or expert, I'm here to help you.
There's a ton of choices when it comes to sample packs. The whole purpose of Midi Lifestyle is to simplify the buying process for producers by creating clear non-BS lists.
Here are the top 5 techno sample packs.
Enjoy!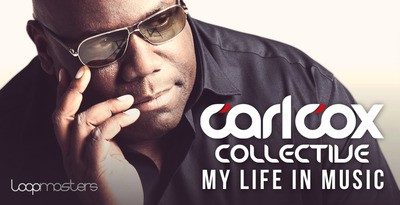 Carl Cox Collective – My Life In Music
The first pack we'll be covering is Carl Cox's My Life In Music sample pack.
This pack is a must for any techno-lover that is a fan of the type of music Cox produces.
There was some careful consideration done when creating this pack.
You'll find over 1.5GB of samples canegorized neatly into different folders. There are plenty of loops ranging from bass sequences, to breaks, to drum loops, to plain musical loops.
You also get a fair share of one-shot samples ranging from the expected drum sounds, to some crazy chord hits, FX builds, pads, and many other sounds.
An awesome part about this pack is that Carl Cox has even included soft sampler patches. There's over 125 patches included!
Cox is no joke to the Techno scene.
While he is a multi-genre artist, it is no secret that Car Cox has dominated the techno and tech-house scene in Ibiza.
Loopmasters and Cox worked hard to create a pack that would serve extremely helpful to fellow Techno producers.
In my mind, this pack is the one-stop-shop if you're looking for a killer Techno sample pack. If I had to recommend just ONE pack, my first choice would be Carl Cox's My Life In Music.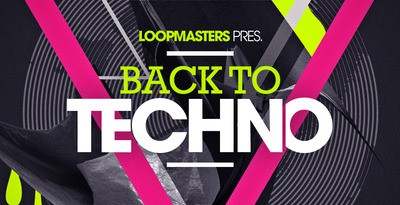 Back To Techno
Next on the list is Back To Techno.
This pack is a great option for Techno producers to take advantage of. It is nearly 1 GB in size and comes with a producer would want in their arsenal.
The types of sounds you can expect are drums (kicks, snares, claps, hats, etc), atmospheric loops, SFX, synth shots, percussion loops, vocals, and vocals loops.
Rex2 files and soft sampler patches are also included. There are 351 Rex2 files and 70 software sampler patches.
If you were wondering, this pack was recorded and produced by Dan Mardan. He is known for releasing unique and powerful sample packs that outperform your expectations.
The loops range from various BPMs from 124 to 127. Most Techno music resides within that range of BPM. In most DAWs you can always warp the loops to conform to any BPM you desire, so the provides BPMs are by no means the end-all-be-all.
This pack was designed with many styles of Techno in mind. If you are fans of artists such as Filterheadz, Dense & Pika, and Jel Ford, you'll LOVE this pack.
Overall, this sample provides some solid sounds that any Techno producer can appreciate.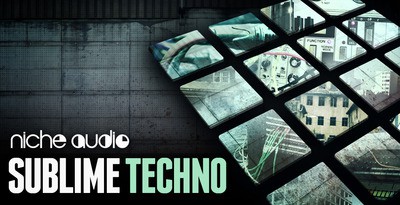 Sublime Techno
Next on the list is Sublime Techno.
This pack was specifically designed with Maschine and Ableton producers in mind. Loopmasters additionally made a standard WAV pack available if you don't use Ableton or Maschine.
Maschine version:
If you decide to purchase the Maschine version of this pack, you can expect to get 11 starter projects, 15 groups, and 240 samples.
Ableton Live version:
If you make the decision to purchase the Ableton Live version, you can expect to get 13 starter projects, 15 drum racks, 69, simpler presets, and 240 samples.
WAV version:
Like I mentioned earlier, if you don't use either Maschine or Ableton live, you can purchase the standard WAV files instead. This way, you can use this sample pack in any DAW you desire.
What to expect from this pack:
There are a lot of great sounds you'll discover in this pack.
No matter which pack you buy, you'll get the 240 one-shots. This will include drum sounds, FX, and various other essentials.
For loops, you'll find bass, clap, drum, hat, pad, percussion, ride, snare, and synth loops.
A great part about the drum loops is that they include duplicate variations with and without a kick drum.
You'll even find 17 software sampler patches that are compatible with tools such as Kontakt, NNXT, Halion, SFZ, and EXS24.
Overall, if you are looking for a quality Techno pack that includes everything you could possibly want, make sure to take a look at Sublime Techno.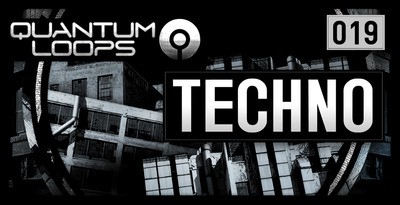 Techno
The next pack we'll be mentioning is simply, but appropriately, called 'Techno'.
So why buy this pack?
'Techno' is meant for producers who need high quality samples for an affordable price. It is especially useful if you are looking for loops and midi files to quickly drag-and-drop to your projects.
All of the samples are HIGH QUALITY. They were mixed at an industry standard 24-bit. A lot of free sample packs you'll find online are in a lesser-quality 16-bit, which isn't super noticeable right away, but will be noticeable when you export your finished song.
What you can expect:
100 Drum Add-ons
100 Drum Loops
100 Bass Loops
100 Chord Loops
20 Drum Fills
200 MIDI Files
All of those files total to nearly 1GB.
Whether you are new or experienced, this pack is well worth checking out.
Tuned to key
The melodic loops are tuned across 3 main keys: A, C, Eb, and F. They are conveniently labeled for you, which is a nice feature.
Overall, if you are looking for a quality pack, 'Techno' is a reasonably priced pack that provides a lot of sounds/loops to give you inspiration.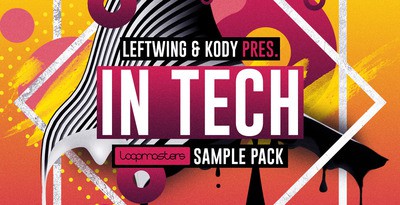 Leftwing & Kody – In Tech
The last sample pack we'll be mentioning is Leftwing & Kody's 'In Tech' pack.
This pack is aimed at both Techno and Tech-house producers.
There's a good chance you have heard of Leftwing & Kody by now. They have been creating amazing and innovative tracks in the Techno/Tech-house scene.
You can expect precisely 717Mb of samples at a high 24-bit(44.1kHz) sound quality.
Here's what you'll find inside:
40 Bass Loops
42 Drum Loops
54 Top Loops
20 Percussion Loops
40 Music Loops
22 Bass Hits
10 Multi-Sampled Bass Instruments
20 Synth Stabs
10 Multi-Sampled Leads
20 SFX Shots
147 Drum Sounds
42 MIDI Files
204 Rex2 Files
79 Soft Sampler Patches
Overall, make sure to check out this pack if you're a fan of the type of music Leftwing & Kody produce. There's some inspiring, unique sounds inside guaranteed to spice up your tracks.
Final Notes
Those were my top 5 choices. Hopefully this article made it easy for you to discover the best techno sample pack.
If you were stuck on an island with a laptop, a DAW, headphones, and ONE sample pack, what sample pack would you choose? Let me know in the comment section below. I'm interested to hear your answers!