Metal Drum Samples: What are your best choices?
So you're in need of some metal drum samples.
Any metal producer can use some heavy samples to improve their music. There's no such thing as having too many samples!
In this article, I will be breaking down the best packs that I have found for all of the metal producers out there.
Enjoy!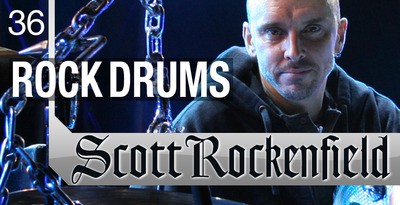 There are many musicians out there who can be rated as the top drummers of this generation including Mike Portnoy, Neil Peart, Travis Barker, etc. but there is one name in particular without which the list is incomplete, i.e. Scott Rockenfield.
Scott is the drummer for Queensryche and has exceptional amount of talent that makes him one of the best drummers out there.
He has been responsible for providing both rhythmic & percussive propulsion and is a man who can pull of hi-hats as good as torn fills. Loopmasters teamed up with this drumming legend to come up with fresh, catchy and authentic drum beats covering a variety of genres.
Now known as Scott Rockenfield's Rock Drums collection, the metal drum samples are purely insane and provide genuine kick to all producers & musicians looking to bulk up their virtual collection.
The collection packs over 650Mb worth of content, all of which has been recorded in 24 bit, 130-183bpm quality.
There are also 5 full tracks, split into 60 stereo loops along with 165 multitrack loops in the collection; all in all, this is a great package for all metal head producers & drummers alike.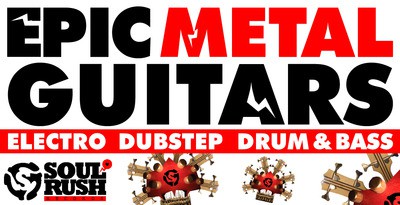 Belonging to the Guitars, Rock, Electro & Dubstep Genre, Epic Metal Guitars sound collection is a seriously sick pool of riffs & hooks that can turn out to be a great asset for all kinds of producers & DJs.
The quality with which these sounds are recorded are exceptional, including 128, 140 and 174 bpm.
The collection will provide great edges to your tracks and give you deep driving distortion that will keep your listeners immersed within your productions.
The collection has been developed by guitarist Steve Down whose talent & skills are well established both on stage and in the studio.
An Eleven Rack Processor was used to record the riffs and the hooks, ensuring the best possible quality. In addition, the tracks are keyed & temp labelled. They are worth 224 MB, in 24 Bit quality with varying bit rate.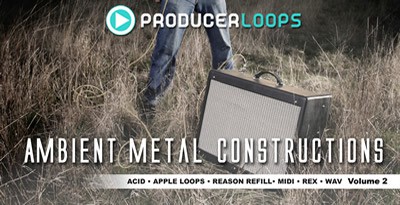 Chimp Spanner and ProducerLoops have once again joined hands and released one of the most anticipated & imaginative Metal Samples to music producers all around the world.
Ambient Metal Constructions Vol. 2 is a monster construction kit and can give any music producer unlimited firepower.
The possibilities are simply endless once production begins and the dulcet tones found in the collection range from heavy metal to rock to drums to guitar, virtually covering every Metal genre there is.
The uniqueness behind this collection is that it combines ultra-low tuned metal with cinematic ambience, giving a matchless experience to its buyers.
This new release packs both traditional kits, i.e. main mix & broken down elements, as well as Modular loops which are designed to be played individually.
All the loops found in the collection have been recorded at 90 BPM, giving the user the flexibility to combine the original loop with any other loop he/she wishes.
Drum loops, pad loops, bass guitar loops, synth loops, rhythm loops, Ambient Metal Constructions Vol. 2 has it all packed within 237 ACIDized Wave files.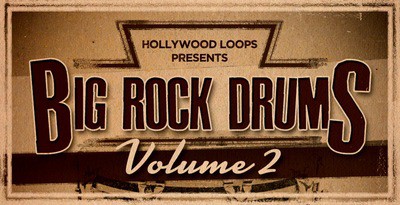 Price: $22.87
A list of features of this collection include:
344 Acid files,
344 Apple Loops files,
344 Rex 2 files,
Over 970 MB of content,
24 bit quality,
If Drums, Rock & Cinematics is what you want, then there are few things that will be as comprehensive & complete as Big Rock Drums 2 collection.
Brought to you by Hollywood Loops, this library of Rock sounds is simply incredible. The collection has been recorded by the same person who did the first version, i.e. Scott Rockenfield, and each loop feels like being played from a real, live instrument.
The collection packs loops, versus, fills, chorus and bridges, all of which have been edited and performed at various BPM. They can make up for a great sound track for a movie or a short film.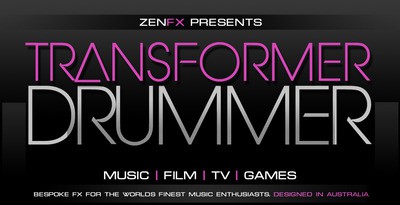 Another music monster designed by Loopmasters and presented by ZENFX, the Transformer Drummer Music Collection is a collection of sounds that have been recorded with extreme precession and crafter beautifully during post-processing.
Here's a food for thought; imagine Optimus Prime Hammering at a drum battle between Autobots & Decepticons! That's the power of Transformer Drummer.
The collection contains hours' worth of tracks & loops that will give any producer enough material to work with on several projects.
And remember, the kit didn't come to life within weeks; the team spent several months working on the collection, right from recording, to processing to post-processing to make sure only the best of best is heard by the final audience.
The drum kit has been created at 24 bit, 96 kHz, a quality good enough for all types of tracks, whether it's to be played on TV, in a movie or in a club.
If you still aren't impressed by the power of this collection, you can even download a preview and listen to it in "full volume".
You won't notice a single freckle of noise and there will be clarity all along. There are a total of 150 percussion sounds, 90 snares, 110 kick drums, 50 hi hats and 50 fx bangs on the collection that make up a total of 467 MB worth of collection.
Enjoy learning about the best metal drum samples?
Please share this article on social media and make sure to leave your comments down below!
If a winner is to be chosen among these metal collection packs, then Transformer Drummer takes the throne because although it's more expensive than the rest, it delivers a performance & diversity that is unparalleled.
You'll have matchless control over your productions and a high level of creativity once you start producing using Transformer Drummer Collection, and therefore this collection takes it all.