TR-909 Samples: Here Are Your Best Choices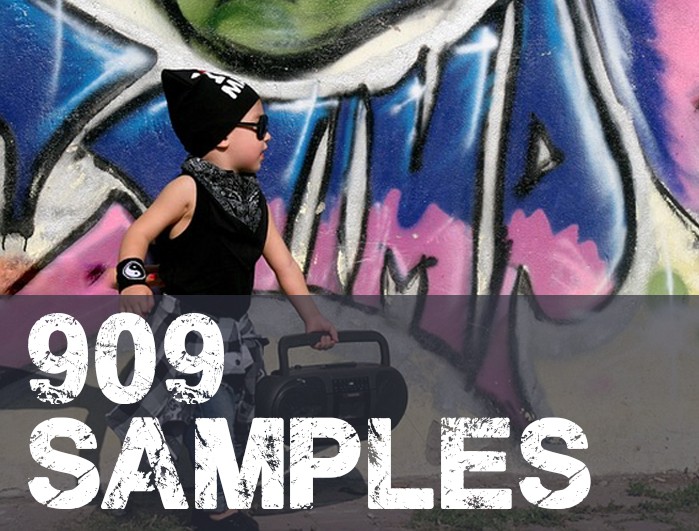 If you're an old school producer, you are most likely very familiar with the power behind the Roland TR-909 drum machine.
While your DAW probably has a digital 909 emulator, it might not sound as real and authentic compared to recorded samples.
For the meticulous producer, a high-quality recorded set of 909 samples are what you need if you are producing hip hop, techno, or any other 909-heavy genre.
Here are some of the best TR-909 samples you can get today.
Enjoy!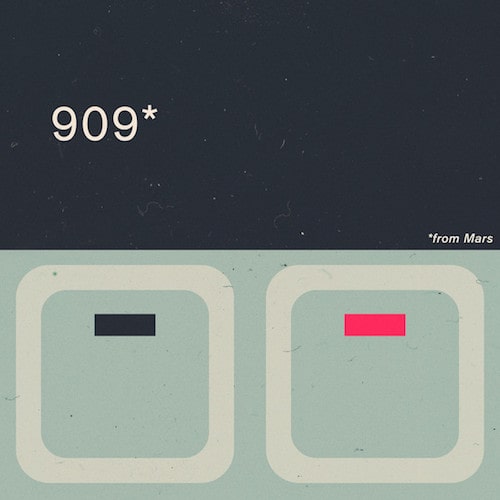 With clean samples recorded through the use of an analog console (SSL 4000 G+), the 909 From Mars pack contains 315 WAV files including 70 kick drums, 60 snares and 185 other drum samples.
From the console, it was passed onto an Otari MTR-12 tape machine, while some of the other drum samples (kicks, claps) were recorded from the Emu SP-1200.
Each sample was picked from the recording session and individually processed through EQ and other effects to really give it that realistic 909 vibe.
With this pre-processing technique, you don't need to normalize or mix it properly to achieve a high quality sound, which makes it ideal for techno and house lovers.
And if the 909 is not enough for you, Samples from Mars also has an 808 drum sample pack if you're interested.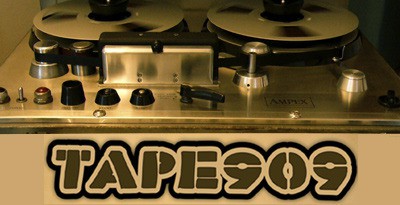 Containing a whopping 1446 24 bit samples, the Tape 909 was recorded from a Mint 909 to an Ampex 351 tape machine.
In choosing the samples from this vintage-recorded sample pack, they were individually picked out from the recording to a Metric Halo ULN-2 audio card, so you'll only get the best of the best when it comes to studio quality 909 samples.
The quality is unprecedented and you can feel the 90's vibe with each sample from the demo tracks, especially the crisp-clear toms and kicks, which are usually muddy or on overdrive when it comes to digitally-emulated samples from DAWs.
Tape 909 is available in different formats: as a WAV pack, battery drums, for Machine V2.0 or as a Reason Refill.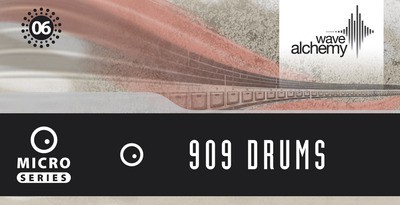 Produced and recorded by Wave Alchemy, the 909 drums is part of their Micro Series that's made of one-shots – high quality Roland TR-909 drum samples.
Great for producing house, down tempo, minimal, progressive house, techno and even hip-hop, the 909 drums sample pack contains more than your average 909 collections, with more uniquely-processed claps, snares, kicks and other elements.
Sampled directly from the Roland TR-909 and the Emu SP-12 and SP 1200, the samples were each processed individually through different processors and filters, including (but not limited to): Korg MS-20, SSL E Series EQ and Compressor, API 512c Pre-amp, Sherman Filterbank 2 and many others.
Ideal for songs with tempos of 90 to 180 BPM, you can even download a taster pack to experience a glimpse of how high quality the pack is. The overall vibe you'll feel from this sound pack is the clash of modern versus vintage music because of the way it was mixed.
The pack contains 435 samples (all 24 bit) with 117 snares, 128 kicks, 30 claps, 87 toms, 59 hi-hats, cymbals and rides, 14 rims and drum kit patches for Halion, EXS24, Battery, NNXT (Reason), SFZ and Kontakt.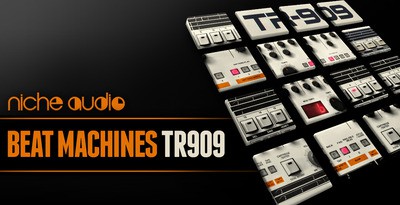 For those who are looking specifically for 909 drum kits rather than samples, the Beat Machines TR909, produced by Niche Audio, is a great sample pack for you.
It contains 15 different drum kits and sampler patches for Kontakt, EXS24, SFZ and Halion. If you have Machine or Ableton Live 9, you'll enjoy this sample pack.
The 15 different drum kits all feature different pre-mixed presets, each with a different flavor.
The Solid State and Classic One presets sound clear and crisp, perfect for many house and techno styles.
The Drumstep preset is made up of individually compressed samples to have that punchy effect.
Generation X and Y presets pose a different, raw / live sampling vibe. Pure and Vegas presets on the other hand, have a more finesse sound. There's even a preset called Zeds Dead, presumably inspired by the members of Zeds Dead themselves.
An SSL 900 mixing console was used, as well as processing from UAD 1170, Focusrite EQ, Distressors compression and also DBX 165 to achieve these different uniquely-shaped drum sample presets that can be used for a variety of genres or to suit your mood.
The sample pack is available in different formats: for Ableton 9, NI Maschine and as one-shot WAV files.
What makes this sample pack unique is that aside from the 15 presets, there are also unprocessed WAV samples so you can do your own mixing and create your very own drum patches.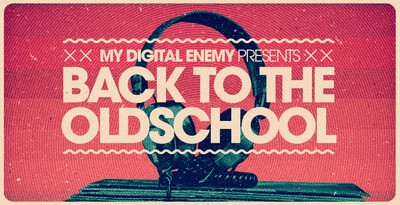 Another mix of modern and vintage sounds is the Back to The Old School, presented by 'My Digital Enemy'.
It is fitting for a wide array of music genres, specifically old school ones, hence the title, giving you a fresh 90's techno and house vibe.
Unlike the previously mentioned sample packs, this one has more than just vintage 909 drums, but also vintage instrument samples, including bass loops and stabs, piano, synths and many others. At an incredible total file size of 1.45 GB, it might really be your ultimate 90's electronic vintage collection.
It also contains sampler instruments for SFZ, EXS24, Halion, Kontakt as well as Rex2 files for Reason.
Perhaps the main difference of this pack from others is that it's mostly made of pre-made loops rather than just individual WAV samples for the drums.
If you're not content, there are also break beats to further up the 90's atmosphere.
Your choice of download: Apple loops, Reason Refill (5+), Ableton Live 8+, one-shot WAVs / sampler patches, or the whole thing.
You can also individually just download the drums, the bass loops or the music loops.
Summary
Those were my top 5 picks for the best TR 909 samples.
Let me know which one is your favorite in the comment section below!