What's The Best Vocal Sample Pack? We Found The Top 16 Choices Available
Top level music producers often rely on their creativity and sense of combos when making top quality hits for their audience.
And when making any type of track, whether its trap, trance or dubstep, they often fall short of one thing which adds much needed flavor to the entire setting, i.e. vocals.
Vocals are an unbeatable way to bring the track to life and add emotion to it.
Don't have a budget for A-list EDM vocalists? No problem! That's what sample packs are for! Whether you're looking for full-on vocals, single words/phrases, or even just a basic phrase to chop up into an organic vocal melody, we've got a great selection of packs on this list to help you out.
Table of Contents
Female Vocal Packs
Female vocals seem to dominate electronic genres. For that reasons, the first types of packs we'll be covering are female vocal packs.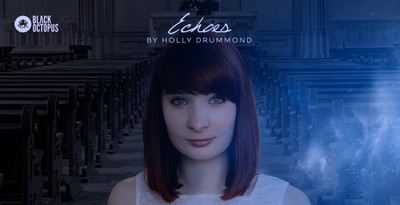 Echoes by Holly Drummond
Features:
24 bit quality
917 MB
Lyric sheet
Vocal swells & chops
Snippets & tones
Brought to you by the Black Octopus team, this is an absolutely breath taking collection of female vocals and can be added into any type of track. In addition there is a complete section of tracks that can be remixed by the music producer and added into his creations.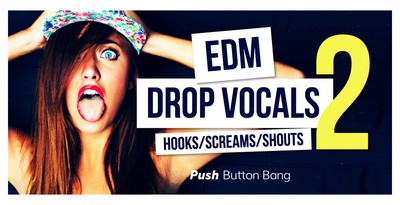 EDM Drop Vocals
Features:
24 bit quality
390 MB
700 Wav sounds
Female & Male phrases
Another huge collection of drop phrases, screams, shouts, etc. the EDM Drop Vocals pack can bring much needed energy into your track with its high octane sounds, vocals & hooks.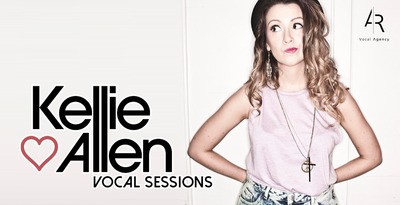 Kellie Allen Vocal Sessions
Features:
24 bit quality
36 GB
Chorus construction kits
53 Ad libs
This is a finely crafted collection of female vocals ready to be used in your tracks for the smoothest & most elegant touch of emotion.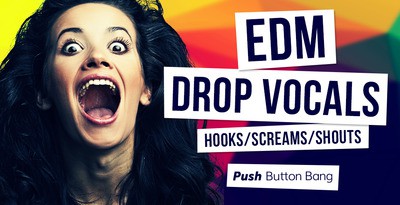 EDM Drop Vocals – Hooks, Screams & Shouts
Features:
24 bit quality,
425 MB,
Female & Male vocals,
25 Add on Vox,
This is an EDM vocal collection unlike any other and can make up for a great drop that will revitalize your entire audience to their very core.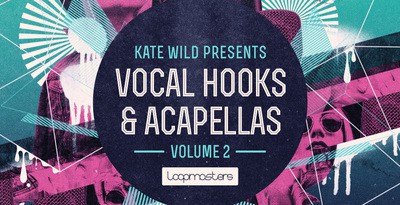 Kate Wild – Vocal Hooks & Acapelas Vol 2
Features:
24 bit quality,
1 GB,
7 songs,
22 Bonus Vocal loops
Belonging to a variety of Genres, Kate Wild brings you one of her finest works in a royalty free pack. She has already been working for some of the top publishing companies & record labels so her authenticity shouldn't be an issue of discussion.
Deep House Vocal Sample Pack Choices
Here are a couple of Deep House Vocal Sample Packs that will be great for you.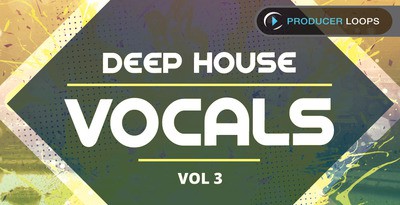 Deep House Vocals Vol. 3
Features:
24 Bit quality,
981 MB,
ACIDized WAV files,
Loops sync to BPM
Deep House Vocals Vol 3 comes from a series of best-selling House Vocals Pack and can bring fully featured construction kits and vocal phrases to a producer's doorstep.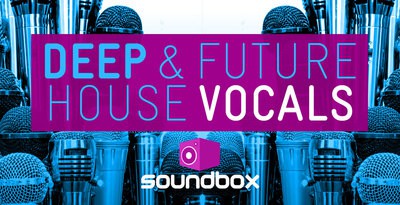 Deep & Future House Vocals
Features:
24 bit quality,
327 MB,
2 bar and 4 bar vocals,
Soundbox brings an amazing Vocals pack that will definitely increase your productivity level and give you 200 hook heavy vocals to play with. The pack inspired from Toolroom, Calvo, Steve Aoki, etc. contains:
Reggae Vocal Sample Pack Choices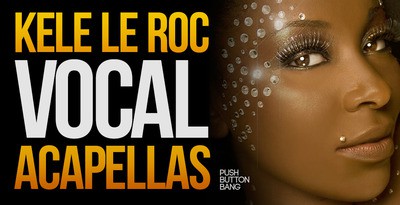 Kele Le Roc Vocal Acapellas
Features:
24 bit quality,
573 MB,
379 loops & samples,
Melodic & Single House Music
This a one of a kind pack from a one of a kind vocalist. This mesmerizing vocals pack will make great contributions to your reggae track and a worthy addition to your library.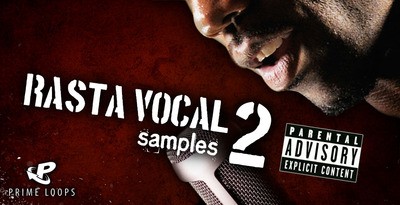 Rasta Vocal Samples 2
Features:
24 bit quality,
207 MB,
15 patch file presets in various formats
This sample pack will ignite a never-ending fire in your track that will burn its names on the heart of your listeners! This samples pack has been recorded with high tech equipment and covers all possibilities you could've been looking for: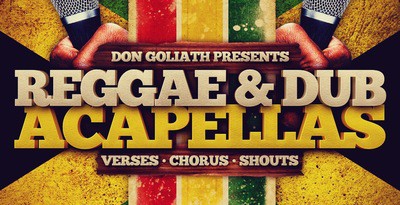 Don Goliath – Reggae & Dub Acapellas
Features:
24 bit quality,
384 MB,
Long vocal stems from 5 tracks,
Shouts & stems from various artists,
Loopmasters brings another great vocals pack, featuring a series of authentic Jamaican style vocals by Dancehall legends. The pack comes with full song vocal stems ready to be remixed and made use of.
Rap/Trap Vocal Sample Packs
Here are our choices suited for any hip hop, rap, or trap producer.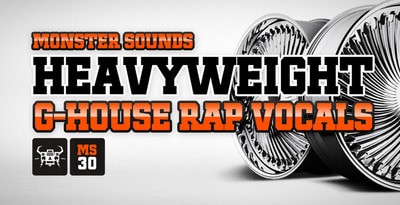 Heavyweight G-House Rap Vocals
Features:
24 bit quality,
293 MB,
86 male vocal loops,
86 Rex2 files,
G-House is one of the freshest sub-genre of house music and is alive in almost all nightclubs & discos. If you want to make a legendry track that will blow everyone's mind, this vocals pack is must.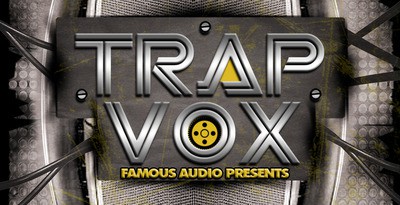 Trap Vox
Features:
24 bit quality,
230 MB,
100 Vox loops,
140 BPM,
A host of fresh vox for your newest trap hits, this vocals pack contains sounds that will leave your eyes open and open your ears to a new dimension of music:
African Vocal Sample Pack Choices
Looking for that raw, tribal sound to add to your productions? Here are your top choices.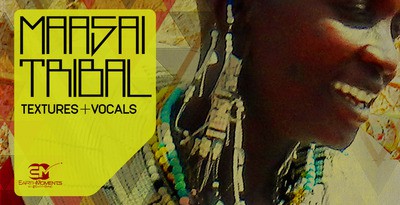 Maasai Tribal Textures & Vocals
Features:
24 bit quality,
04 GB,
Female & Male vocals,
Tribal rhythms,
This vocals collection contains traditional vocals & textures from the remote Maasai tribe of Tanzania. You'll find: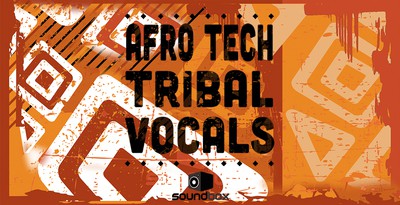 Afro Tech Tribal Vocals
Features:
24 bit quality,
202 MB,
100 dry vocals,
100 side-chained vocal loops,
This is an epic vocal pack and is best for genres like Deep House, Techno, EDM and Glitch. You'll find some quality tribal vocals, very adaptable for any type of track.
DJ Vocal Sample Pack Choices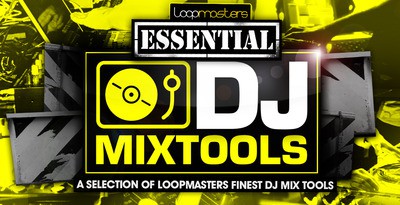 Essentials 24 – DJ Mixtools Vol1
Features:
24 bit quality,
700 MB,
80 Samples including synth, bass, percussion and breakdown ones,
A well-vetted collection of the hottest extended loops & vocals from the top DJs, this vocals pack is bound to make your creations a lot juicier.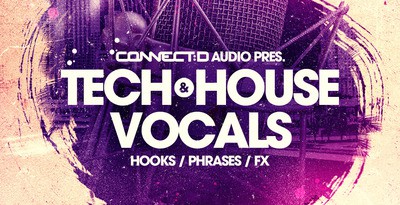 Tech & House Vocals
Features:
24 bit quality,
182 Mb,
170 key-labelled loops,
100 vocal cuts,
This collection of vocal loops & cuts will bring you club-ready hooks and percussion sounds that will inject your tracks with undiscovered serenity.
Enjoy learning about these AWESOME vocal sample pack choices?
I've given you seemingly packs to choose from so what are you waiting for, start hustling!
Let us know which pack was your favorite in the comment section below!