Collecting Vinyl Records: Tips on building a huge collection
Collecting Vinyl Records
There are so many records to buy and so little time.. If you want to build an awesome record collection, it will take a bit of time and effort. You just have to figure out a few things:
Where do you buy vinyl? How do you store records? Where could you sell records? In this article we will be answering all  these questions. I'll try to point you in the right direction and will even give you a few tips along the way.
---
The Best Places To Buy Vinyl: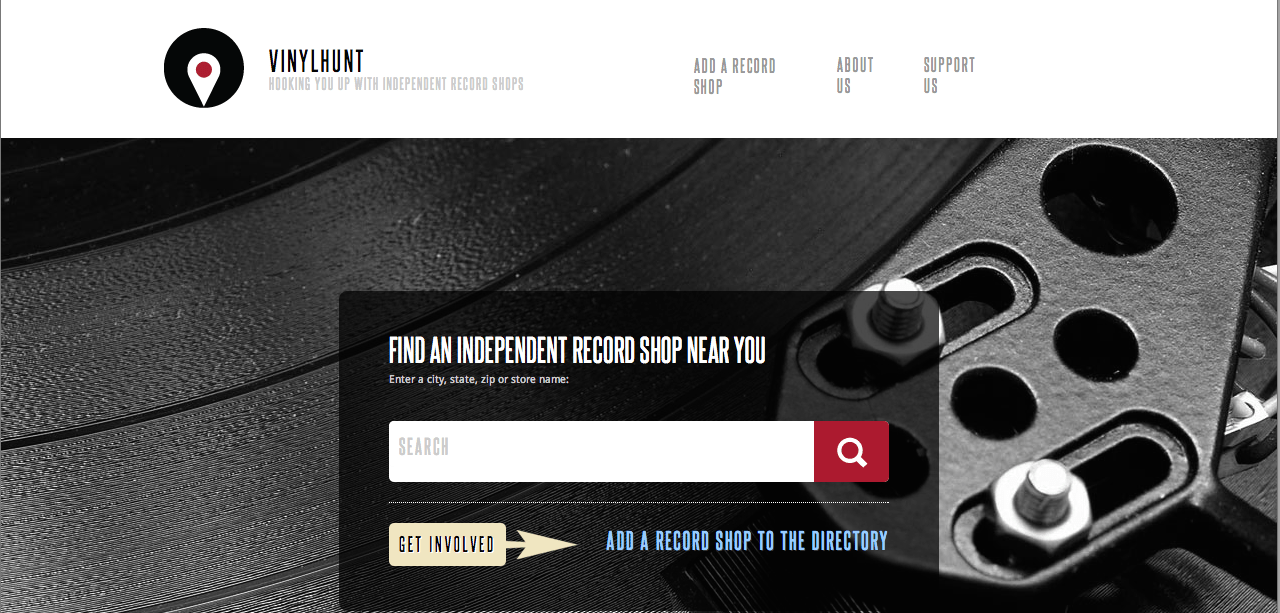 VinylHunt is a search engine to find record shops near you. What I like about this website is how clean it looks. It is nicely designed and easy to use. Just search you city, state, or zip code and you'll find a list of record shops.
Place #2 – Ebay
We all know about Ebay. It is a great way to buy and sell. Instead of rambling on about how great Ebay is, I'm going to tell you a quick trick to find great deals.
Step 1. Search for a record you'd like to buy

Step 2. Change the sort method to 'Time: ending soonest'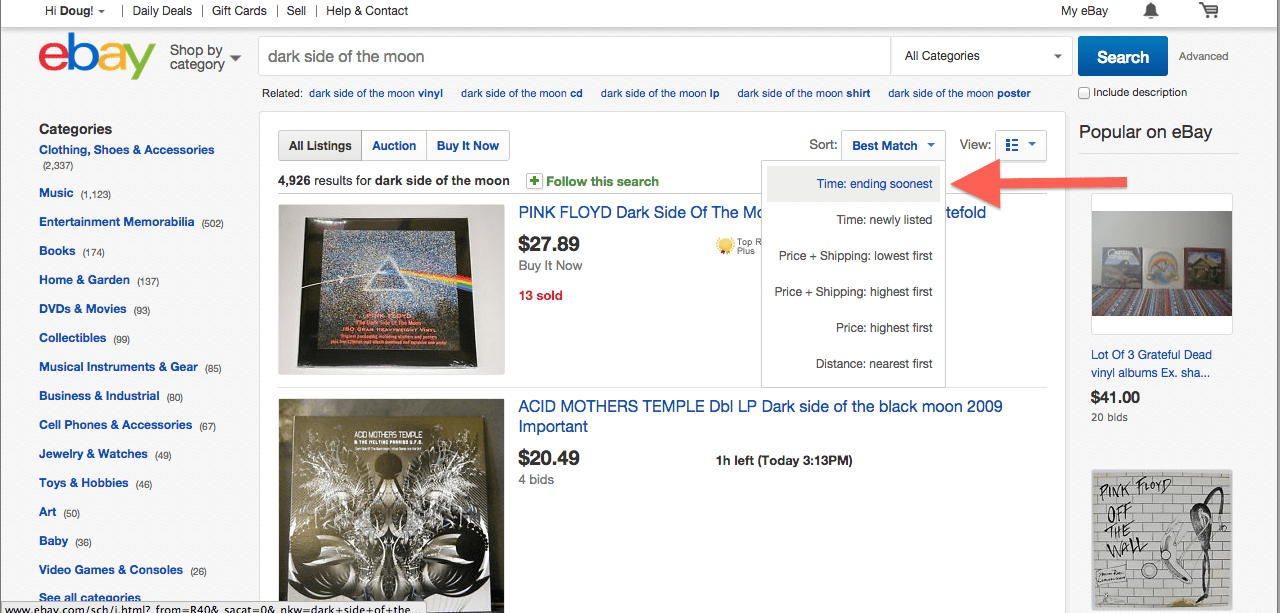 Step 3. Look at some of these deals you could find!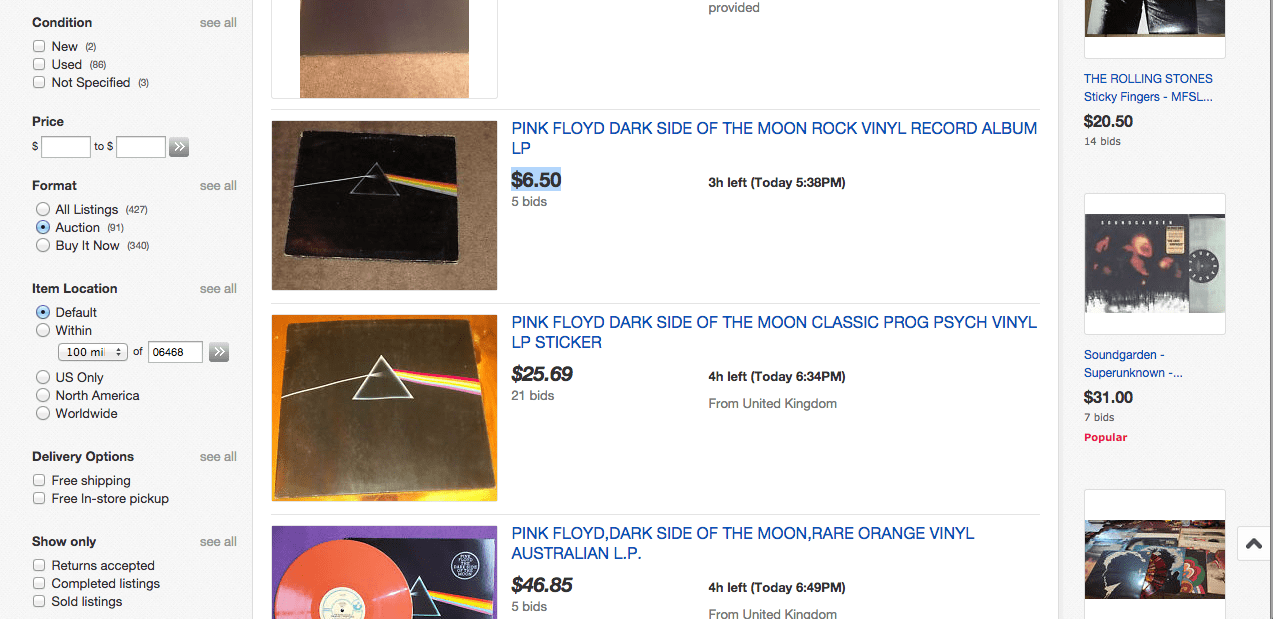 You can also change the buy format to auction. A lot of the buy-it-nows that are ending soon aren't selling because they are overpriced
Place #4 – Tag Sales
Tag sales are great. You just have to look for the right ones. In my town 90% of the tag sales are baby clothes, clothes, and more clothes.
Ocassionally you could pick up a stack of records for 10 bucks. Just keep your eyes pealed and you will eventually find something great! You should always try to negotiate and lower the price when shopping at tag sales. Most likely they are selling the records because they are desperate to get rid of them. This gives you the leverage to bring the price down dramatically.
Place #5 – Shopping Websites: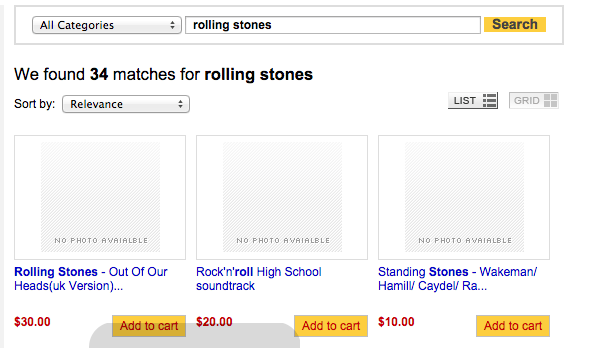 LPNow is wonderful. It searches through it's database of record shops to find brand new sealed records. LPNow might not be the prettiest website, but it could be a great tool to build your vinyl collection.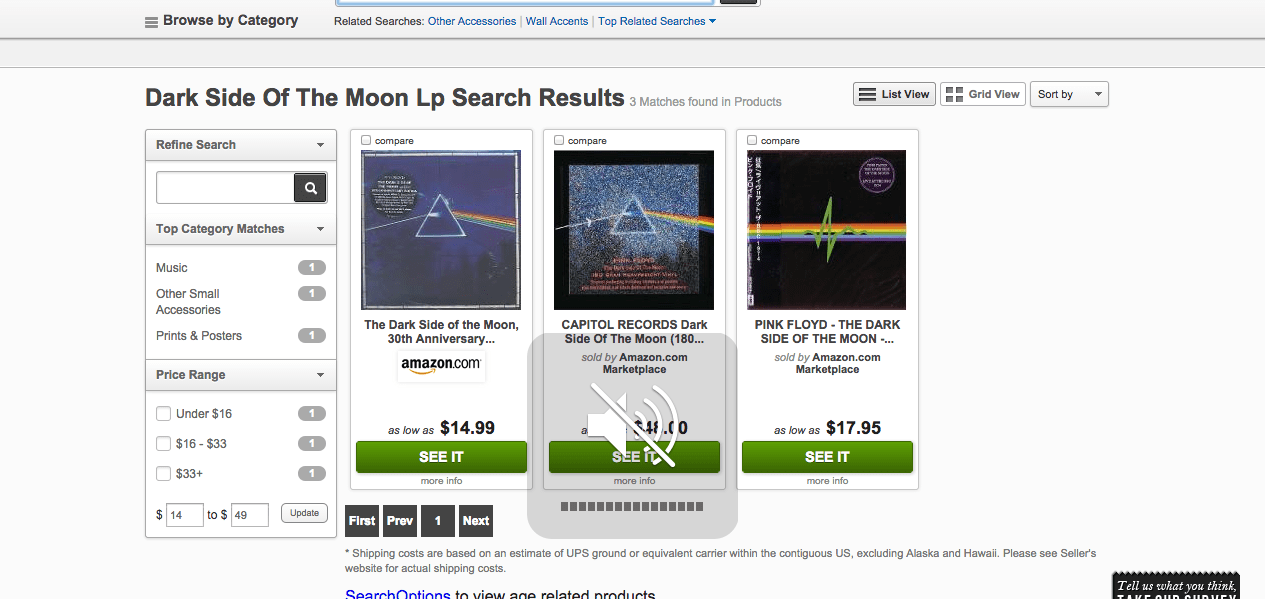 I discovered PriceGrabber recently. It's great! You can find great deals on anything. This works especially good for aquiring vinyl. I searched 'dark side of the moon lp' to test. $15? Not too shabby.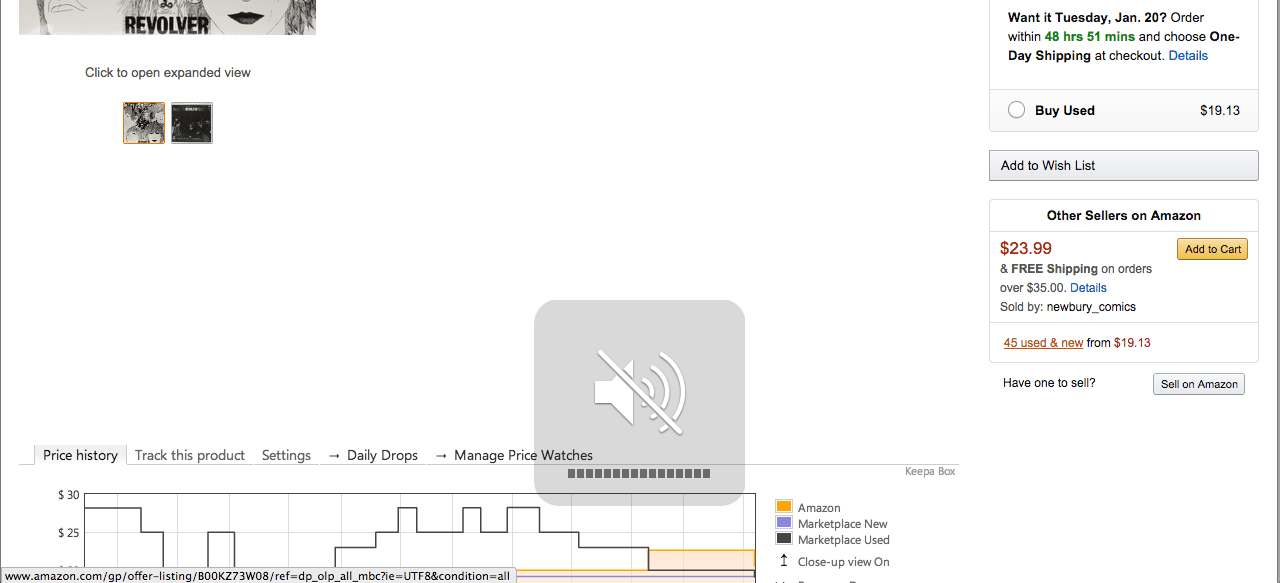 Amazon might not be the first thing you think of for collecting vinyl records, but sometimes you can find a great deal. Amazon allows it's users to list their items under other products. You can see that their are many used listing here.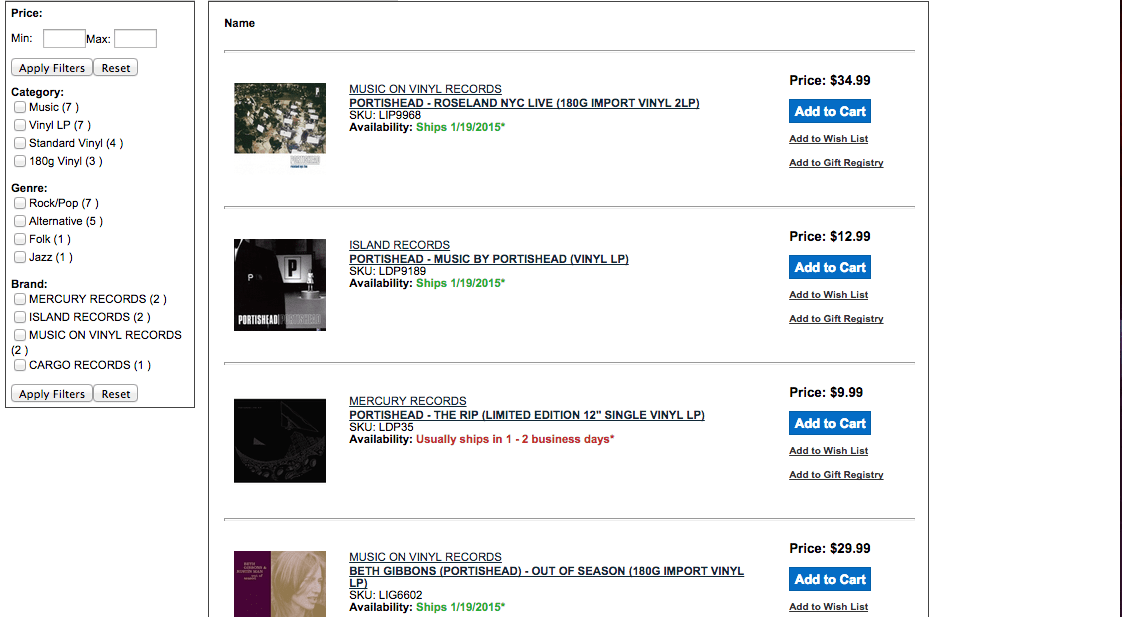 MusicDirect has a ton of records. It is another useful tool for collecting vinyl records. The prices aren't the lowest, but if you want vinyl that are in great condition, MusicDirect is perfect.
---
How to manage your collection
Storing vinyl records the correct way is important because storing them wrong can damage the records. Stacking records on top of one another is especially a big no-no. Stacking them will flatten the grooves over time, rendering them unplayable.
Amazon has some great storage options. We'll be focusing on storing records with a record box.
Foremost Modular Open Cube Storage System
Available on Amazon.com
This record box is made by the company Foremost. It's made out of wood and costs $18, making it one of the most affordable ways to store your records. My favorite part about this rack is that you can buy more of them as your collection expands. It comes in three color options: honey(wood-grain), black, and white.
---
Selling your old records to get new ones
Sometimes it could be hard to part with records.
You have to ask yourself if you really need the record. You can end up owning hundreds of albums and only listening to a couple of them.
There are a few good ways to sell records. Ebay and Craigslist are my favorite. Craigslist is especially good for selling in bulk but Ebay is easier all around. Ebay seems like the best option for selling vinyl because you have a huge audience of bidders that are ready to buy.
I would typically recommend to stay with these methods to sell vinyl, but I found another site that is excellent for selling records. Discogs is a site where you could sell CDs or Vinyl. Discogs works great because it has a very targeted audience of vinyl-heads. It is definitely worth looking into more.
---
To conclude, collecting vinyl records takes time. Building the perfect collection involves selling records you don't listen to and buying new ones for a good price. With the internet, there are many tools to help you find vinyl shops near you. You could even buy vinyl online! Make sure to take care of your records and store them properly. Organization when building a huge collection is crucial.
If you have any questions, feel free to ask in the comment section below! I respond quickly.