Ableton Push Tutorial: From Getting Started to Becoming a Push Master
Ableton is a company that is known for its state-of-the-art and revolutionary music products.
They have developed their own hardware instruments as well massively popular software such Ableton Live.
They wanted to break the boundaries between hardware and software. That's where the Push comes in.
What is Push?
Push is an instrument that puts all your music making needs at one place, right beneath your fingertips.
Making electronic music in today's world can be a tricky business and jotting down your ideas the minute they enter your brain is a tough thing to do. So Ableton Push makes it possible for any producer to make the most out of his/her inspiration with hands-on experience to an unlimited number of palette of sounds.
In a heartbeat, with Ableton Push, you'll be able to:
Capture your ideas,
Play and tweak samples,
Collect all your sounds, third-party plugins and samples at one place,
Tweak instruments & effects,
Be able to complete full tracks without glancing at your computer screen
…And much more
The Basics
The Ableton Push is an instrument that has endless possibilities and it entirely depends on you as to how you are going to exploit it.
The instrument will provide you hands-on control over your melody, harmony, beats, song structure, and sound, meeting all your song-creating needs.
When in the studio, Ableton Push will allow you to instantly generate clips that can populate Ableton Live's Session View while you can have complete focus on your music on stage.
In general Push's controls are divided into various sections or buttons. Much of Ableton Push's behavior will be dependent upon what mode it's being used in and which type of track is selected.
Setting up the Push is very easy, and as long as Ableton Live is running, it will be automatic. All you'll have to do is connect Push through a USB port and the drivers will be installed automatically.
To get a better hold of how things go down with Push, make sure to follow the youtube video below.
Recommended Ableton Push Courses
As I said earlier, the possibilities are endless. If you want to really come out of your own backyard and show your creations to the outside world, you'll have to raise your level of learning, something that can only be done through proper guidance.
There are dozens of online tutoring websites that can make you a guru in Ableton and I've chosen the best 3 courses so you can become a pro in Push within no time.

Music Theory is a subject that has for centuries been taught using a piano as the main tool.
This course will teach you the basic concepts of music theory and instantly tell you how you can apply them with the Ableton Push Controller.
When you use Ableton Push, you'll be able to find patterns for chords, intervals and harmony which will make songwriting, producing and composing with the Ableton Push extremely easy & fun.
All you'll require is:
Ableton Live,
an Ableton Push Controller,
And you'll get over 14 lectures/1 hours worth of tutoring in less than $10.In no time, you'll have a knowhow of the layout of the push in both "in key" & "chromatic mode" and you'll be writing chord progressions & melodies of your own.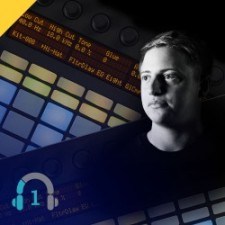 With 4 highly detail-oriented Modules, Paul Maddox sets out to teach his fallow electronics music enthusiasts the basics of House Production.
Anyone who wishes to get into the world of House Music with Ableton Push must take this course.
You'll get hands-on experience to making music, using Push and a know-how of how multiple drum tracks are created, sequenced and processed.
Then, you'll also learn how to edit the tracks with hardware controls and add funky basslines to your production.
The Live Suite Synth Operator will also be taught for complete control over the genre.
You should not doubt the abilities of the teacher, i.e. Paul Maddox as he is already known for his work as a producer & co-producer on labels like Positiva, Tidy, Data, Viscious, etc.
Along with the essentials, you'll also get a download pack containing all the Live Sets from the course and over 100 house drum kits which you can add to your library.
Paul Maddox returns once more to teach the low down on arrangement & automation and fundamentals of House Production on Ableton Push. The course is divided into 5 sections, each of which is explained in the most comprehensive manner possible. In this course, Maddox will take you through arrangement, covering various buttons and creation of scenes.
From thereon, you'll learn new effects, device macros and tweak settings of Ableton Push on your own. In no time, you'll be able to record your own tracks in arrangement view, work with parameter automation and build up a solid beat for the crowd.
The package won't come alone and will come with a download pack containing over 100 House FX samples from Loopmasters, adding to your library for later use.
Final Notes: I hope you learned something new about the Ableton Push!
Conclusively, you should not doubt the power of Ableton Push for even a second as its capabilities entirely lie in your hands.
The instrument can be used to produce tracks in any of the endless varieties of electronic genres in the world and if handled properly can make you a legend in the business.
The courses we mentioned should give you a good enough kick start into the music production world — even if you have no experience. The most important thing to learn is how to make use of your imagination and creativity to express yourself through music.