Looking For Real Drum Samples? Here Are Some Epic Sample Packs!
Drum loops are quite an effective way to give a new touch to your musical tracks and augment the chords and kicks to produce the best records of all times.
These loops are a sure fire way of boosting the sounds and reducing any distortion or noise produced by the side.
Today we bring you five of the best Real Drum samples that you can include in your collection of musical instruments and equipment. They are: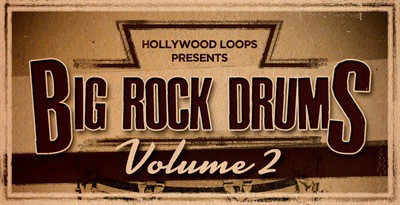 Ultimate Drum Fills
An amazing invention by the talented Freaky Loops, the outstanding sample pack Ultimate Drum fills combines groovy electronic fills, complex drum fills, glitched electronics and stunning live drums to use over the electronic spectrum.
All the fills are worked out to the smallest details. This gives the user the ability to insert them directly into their sound tracks. The sounds have been crafted with a mixture of high tech outboard preamps, compression, EQ and a variety of top notch plug ins that give the best results. This product is quite perfect to get experimental with your mixes.
The Ultimate Drum Fills include 115 drum fills which are categorized as 35 Acoustic Fills, 15 Complex Fills, 5 Fx Processed Fills, 10 Glitched Fills and 50 Electronic Fills. Each one of these fills have been mixed and processed with highest depth and power. This product has got everything you need from funky fills to the chunky tech fills and complex electro drum builds. This pack is perfect for you if you need to boost up your creations.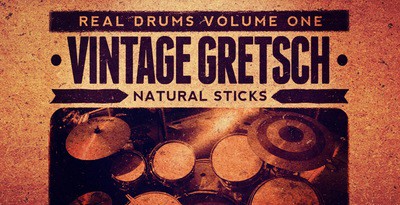 Session Drums
Session Drums is a highly fascinating collection of about 500 live played drum patterns and loops. The tempos used range from 65 to 160 BPM and are a product of session player Laurie Jenkins who is a truly versatile drummer and has worked with some amazing artists and producers like Heather Nova, Glen Scott, Chaka Khan, Howie Day and Mint Royale.
The library includes some pretty heavy live drum loops that are played with Aquarian Heads, Zildjan cymbals, Focusrite Red Pre-Amps and assorted Microphones along with Yamaha's Maple drum kit. This gives the tracks a professional feel and sound. There are minimum or no effects added and compression has been utilized so that the user can manipulate the sound to match his needs without any complication. An Audio CD is also delivered with the pack to provide easy testing of samples and loops. The CD is compatible with both PC and Mac and works with all sorts of music software packages.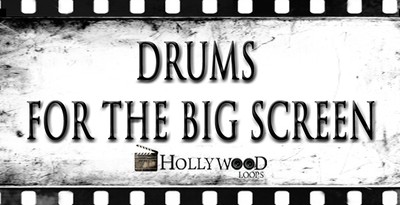 Drums for the Big Screen
Drums for the Big Screen is a perfect sample collection of rhythm tracks for film scores that are very impressive and full of character. It also contains big room rock and ambient metal.
The amazing features include resonant Metallic Loops, Tribal Percussion Loops, high impact Cymbal Loops, cinematic One-Shots and big room Tom Loops. All these loops can be combined together to produce extremely powering backing tracks.
This pack consists of MIDI files for all the loops to provide comprehensive flexibility and room for customization. It is formatted in WAV/ACID, REX2 full Kontakt 5 layouts and Apple Loops to give the best performance and time stretch.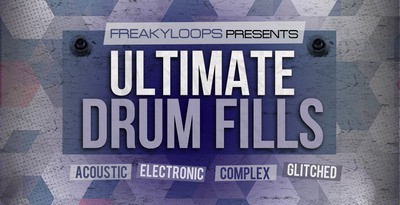 Real Drums Vol.1 – Vintage Gretsch
Loopmasters proudly present their first in a fresh new series of multi sampled drum kits. The Real Drums Vol.1 – Vintage Gretsch contains a number of velocity layers and techniques that give amazing drum performances. This series allow perfect natural sounding drum tracks each time you program up your drums either by hand or from MIDI controllers.
Recorded by producer Harvey Summers at Broad Oak Studios, the Real Drum Series uses an electric array of spectacular old fashioned equipment and mics in their live rooms full of wonderful vibes.
The package includes 4 toms from the 70's, a 50's bass drum, and a custom shop snare. This makes an exceptional formation that sounds punchy and musical. Also provided are some One Shot Drum Samples containing cymbals, toms, rolls, sticks, snares and kicks.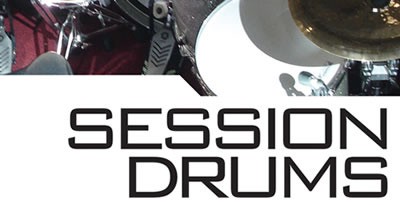 Big Rock Drums 2
Hollywood Loops have come up with another amazing drum pack, the Big Rock Drums 2. This package consists an exceptional collection of fascinating Rock Drum Loops which were performed by the multi-talented award winning drummer Scott Rock Enfield of Queensryche.
All these drum loops, versus, fills, chorus' and bridges are professionally edited and were performed at 70, 75, 90, 100, 114, 131, 160,185 and 190 Bpm. It is perfect to be used in trailers, films and all sorts of music productions if you are looking to add an incredibly powerful impact on your compositions.
This pack is suitable for Dubstep, Hard style, Metal, Soundscapes, Rock, Cinematic, Ambient, much more!
Enjoy learning about these awesome real drum samples?
If so, please share this article on social media!
These are our top picks of real drum samples. We highly recommend the use of any of these Drum Loops to create the best music tracks.