|Day 1| Making a Living as a Musician? (MALOM)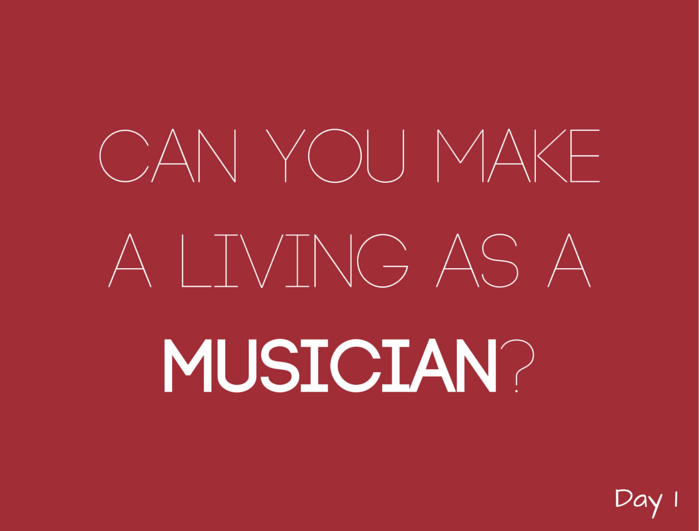 It's a dream of any musician.
Getting paid to do something we love is not something a traditional job can provide.
The point of this series is to point you in the right direction to self-employment. There are a lot of different ways to make money off your music that don't involve "making it big" or becoming a superstar.
Yes. It will be hard. You'll probably be putting more hours into your music career than your regular day job. BUT, the reward will be worth it; living life on your own terms.
Welcome to the first day of MALOM!
Let's first get the meaning of MALOM out of the way. MALOM stands for Making A Living Off Music.
It is a topic that deserves to be talked about more widely and this series will be an excellent starting point for anyone who wants to jump into self-employment and build a career around their passion.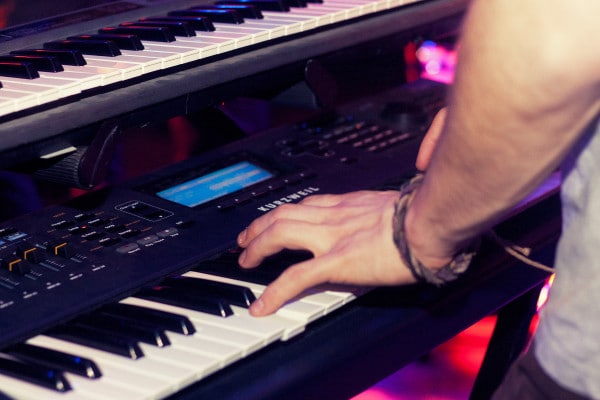 Can you make a living off music?
The first question that comes to the minds of most musicians is "can you actually make a decent living off your art?"
The answer is yes. Only IF you're willing to put in the effort.
Keep in mind that you get out what you put in. There is no shortcut to success and you'll only make money if you hustle hard.
There are many different ways to profit off music. From selling beats, to licensing music, to instructing students, to releasing sound packs. The list could go on.
So why are there so many broke musicians?
When most people think about non-famous musicians, they think poverty. They think about musicians who release music online only to get a few views from friends and family.
So why aren't they successful? Their talent may be amazing, but their paychecks are far from impressive.
Whether you like it or not, the artists that treat themselves as a brand, a business, will succeed. You should consider your art as a business. You can think of your songs/beats as products and you can think of your talent as a service.
This DOES NOT mean that talent doesn't matter.
The music business is like no other business. It requires you to stay right-brained(creative minded) while keeping business in mind.
Who is this series for?
This series is specifically targeted for music producers, but can be applied to almost every type of musician.
Here, you'll learn the ins and outs of starting your own music-based career. You'll learn important lessons of entrepreneurship and marketing that will set you apart from competitors.
This is day 1 of the series. Today we'll keep it simple. I'll talk about different ways to monetize your music as well as different business ideas you can launch. This article is just to warm you up to the idea of profiting off art and more importantly, why doing so isn't as evil as you may think.
If you ever have a question, we have a comment section for a reason. I'll make sure to answer you as quickly as possible.
Ways to monetize your music
First off, how the heck can you profit off your tunes?
Like I said earlier, there are endless possibilities on how you can start making money. Most likely, you'll pick several different ideas as you go to build multiple income streams.
There is no easy or fast way to build a career off your music. All of these will take time. These business models will only work if you:
Put in the effort and…
Are passionate about what you're doing

Business no. 01 – Selling Beats
The beat-selling market is highly competitive but highly rewarding. It involves standing out, building relationships, and providing amazing beats.
While you can definitely get away with selling multiple genres, the beat-selling game is dominated mostly by Hip Hop and RnB producers.
Business no. 02 – Licensing Music 
Another popular business model for musicians is licensing music.
Licensing music is a complex game that can be done in many ways. It can be done online, through music distribution services such as CDBaby, or can be done completely offline through cold-calling.
To license your music, you first have to copyright it. This can be done quickly through a third-party, or a bit more tediously by yourself. Once you have the copyright, you are ready to start licensing your music.
The great part about licensing is that you have a lot of options to where your music can be played.  You can license your tunes to movies, tv shows, restaurants, local stores, and many other places.

Business no. 03 – Selling Sample Packs
On Midi Lifestyle, I promote a lot of sample packs made by talented artists and producers.
The great part about sample packs is that you only have to make them once. After you tediously craft every single sound, you have a product that can be sold over and over again.
You can either sell samples directly off your website, OR you could sell them to a third-party that already has a ton of traffic.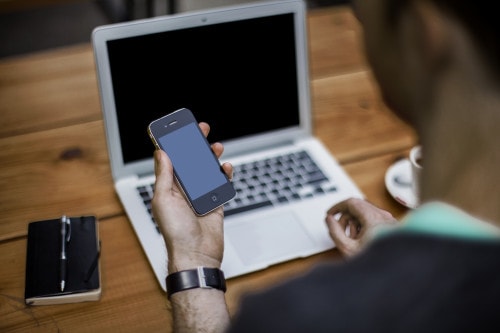 Business no. 04 – Selling Ringtones
When selling music, you have to think outside of the box.
If you are a musician, I'm guessing you have some ounce of creativity in you. Why not create short little sound snippets and upload them to popular ringtone sites. Humor ringtones work the best.
Ringtones can be profitable when you sell a lot of them. Since ringtones are cheap, it will take a long time to see a significant profit from them. You might not want to rely on this idea full time, but it is a great side hustle.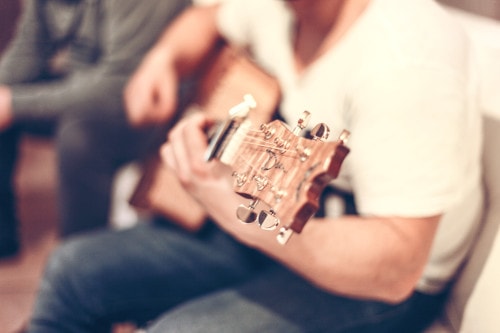 Business no. 05 – Teaching
If you have musical talent, teaching lessons can be a great way to earn some money.
You can teach lessons offline or online(via skype).
Youtube music producer, SeamlessR, has a youtube channel with a whole bunch of FL Studio tutorials. He has multiple income streams including merch, sample packs, Patreon, and private lessons. SeamlessR started charging very little for hourly lessons, but as his fan-base grew, the demand for lessons also grew. Now he charges $75 an hour for lessons!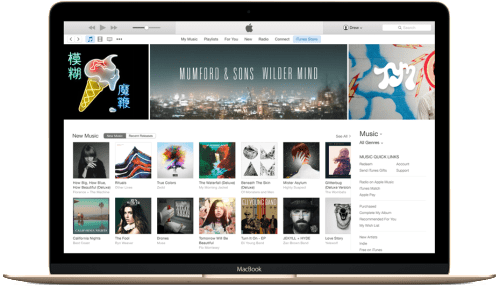 Business no. 06 – Selling Music Online
You probably wondered why I kept this option so far down on the list? It's the most obvious option, isn't it?
Selling music online, which has the potential to be very profitable, will churn you out pennies.
It usually takes weeks to make a song and then you sell it from $0.99-$2.99. You are going to need a lot of sales for your tracks to become lucrative!
My advice: Create an album. Don't sell your songs separately and sell the entire album as an experience. Keep in mind selling music works great when you already have a fan-base. At the beginning of your career, it could be smart to release a lot of freebies before you start charging.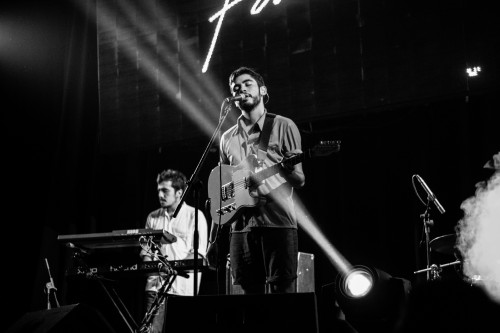 Business no. 07 – Playing gigs
Superstar artists, with millions of fans, admit to making more money off shows than digital sales. Even artists who don't charge a lot for ticket prices admit to the same thing.
One of the quickest ways to see a paycheck is to do gigs. It will require a lot of hustle and a lot of networking to build a reputation, but if you like performing, it's the obvious way to get started.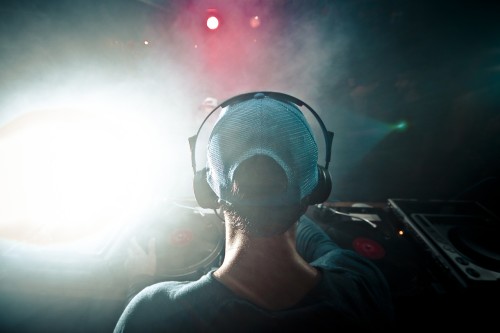 Business no. 08 – THE BRAND
This brings us to our last business idea, THE BRAND.
The whole MALOM series will be talking about building a brand around yourself. As a brand, you'll have many different income streams. You'll have a main website where you can sell all of your digital products (music, sample packs, etc) and you'll be on many different outlets (Twitter, Facebook, Beatport, CDBaby, etc) to spread your brand.
See you next time!
So that concludes Day 1 of MALOM.
I hope I have filled your brain with a few new ideas on how you can make a living off your passion.